Bought between 1 and 9 items
Exclusive Author
Grew a moustache for the Envato Movember competition
Has been a member for 3-4 years
Serbia
Sold between 1 000 and 5 000 dollars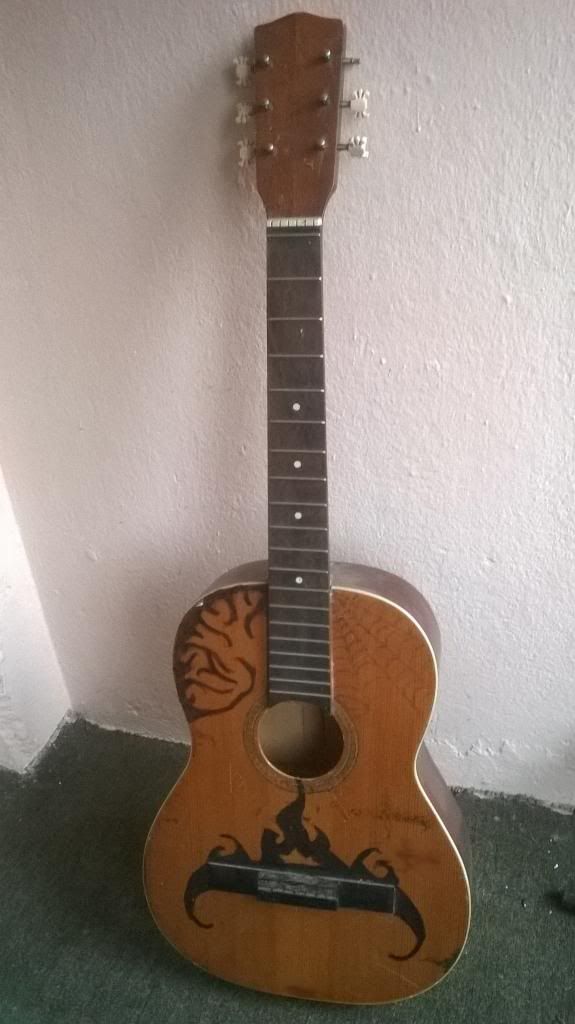 Well, this is just guitar, same as many others in the world. This is my first guitar. Nothing special about her, except her travel from small store in Bulgaria, to my hands.
It was '89th and my father went to Bulgaria to buy me a guitar. There were hundreds of people who were smuggling something. And on the border, customs officials have seen one hippie guy wearing nothing but a small guitar… They were thinking, he must be wearing drugs in it!
So they kept him for hours on border, interrogating and checking him.
No drugs were found.
And if you're wondering about the drawings on it, well, you can't be in puberty, listening heavy metal and having blank guitar…
Later, I evolved: