I have 3 AOC monitors. All are fantastic. Wonderful color and accuracy right out of the box for a non-apple system.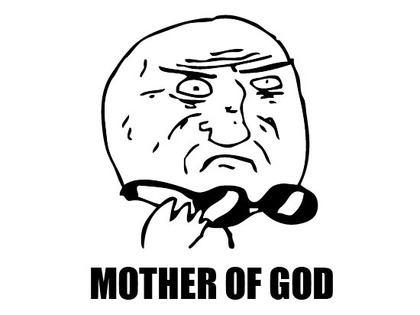 It's…. so … beautiful.
Can we get a petition going for Envato to make this real?? I would sign.
Here's a thought, why don't you build a website that allows the user to determine where the formatting lies for themselves? You know. Create a webpage that runs more like a customizable app. Honestly why is no one doing this?
Let your customer decide how they view your webpage. I mean for God's sake, certain people never EVER access certain things (or need to). Put a little "edit mode" in. To me, that's how web design will work in the future. People won't bitch about how menu's look, and fonts and where things are because they'll just fix it for their personal taste.
mpc said
I will add my 2-cents. I personally am really concerned, you guys are reviewing our work running blog about design & development and you roll out such changes after months of talking about it? For me this is some kind of joke As Doru said it seams that those changes could be made in 2 hours (with testing). As for the "design" itself I wont even start… Thats just my personal opinion. Thanks!
+ 1
PassionThemes said

I'm seriously laughing so hard right now. You have no idea.
OMG NO IT'S GETTING WORSE :'( WHY IS IT HAPPENING??
jonathan01 said
Just wondering, but who decided to remove the tabs? Seems like an odd choice for usability as I don't see an indication of a link there compared to regular text? How would a user know they are links to click? They just look like floating words.. no underlines, nothing around them, not a different color? Jonathan
Yes, this.
Honestly, this whole "flatten all the webpage design!" theme running rampant everywhere is doing everyone a major disservice ever since it first started with the crime on humanity that microsoft proposed with their 2013 minimal/flat product UI/UX updates which they pushed like a disfigured 3-legged dog on a skateboard upon a public who probably wondered in concert "what? Is this even a button? WTF am I supposed to click? THE HELL?"
Unless you know exactly what you trying to accomplish, I suggest you put a wide berth between you and flat design. It's not easy to do right and most companies f**k it up completely. Visual identification is CRITICAL and preventing a user from making an extremely quick judgement on "is this really something that I click that is also grouped with these other UI elements" is simply going to subconsciously piss them off.
The fact that SOO many companies and people are interested in flat design because "hey, that's what you do now" is one of the more infuriating trends to watch in the general tech industry.
Yeah, I've sold like nothing the entire past month
Artisticca said
I saw the changes lately, but I would change some other details too. I had some free time and tried something myself: (open it in a new tab).

I posted it on dribbble too. http://dribbble.com/shots/1339615-Envato-Marketplaces
BOOM!
This honestly just spanks the current design so hard, it's not even funny. Okay, it is. HAHAHAHHAHA…!!! WOW. I freaking love it.
Have to agree with Digital Science on this one. It would seem like a no-brainer to have offered this project up as a redesign competition to the community. After all, they are the ones making millions off their design work, no?
I'm not saying that to be spiteful, just to draw a poignant reminder of the logistics of the bulk of actual capability and core competency lying directly in the community you guys have fostered – i.e. there is a 49:1 ratio of non-staff to staff in the themeforest author top 50 rank. That would be like owning an A&R company that has 98% of their artists making the international charts upon release and then commissioning one of my internal employees to write the jingle for the next company advertisement. It's pretty silly.