Sold between 1 000 and 5 000 dollars
Grew a moustache for the Envato Movember competition
Has been a member for 2-3 years
Bought between 10 and 49 items
Referred between 1 and 9 users
Exclusive Author
Thank you so much guys. So many feedback. Thats the great thing at Envato
Well i worked out a new preview image. First of all i want to be honest: I took some "inspiration" from other images. I hope thats okay. I am not a Photoshop pro, therefore it is a bit hard for me.
Here is the new image: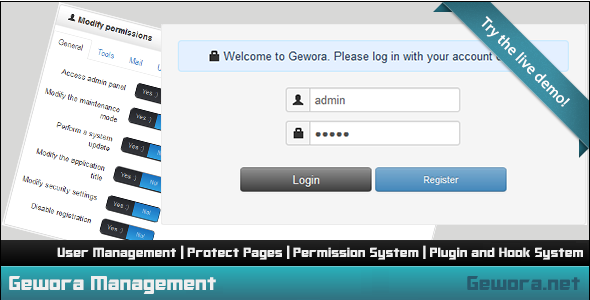 What do you think about it?
@contrastblack: It is really motivating to get this feedback from a envato staff.
What do you mean with "preview material"? The live demo or the presentation at gewora.net? Any tips?
Maybe you can give a tip to the "featured item choosing team"
Once again, thanks to everyone for your feedback and tips. <3