Austria
Bought between 1 and 9 items
Envato Studio (Microlancer) Beta Tester
Exclusive Author
Has been a member for 2-3 years
whitgold01 said


ThemeSector-Mel said
I happen to also be the support staff for ThemeFusion and I just noticed that you are trying to copy Avada. I strongly recommend not doing that to avoid stumbling into legal issues.

Cheers

Thanks for you comment . Can you tell me which part i Copy from Avada.
Oh dear you don't have to ask that twice.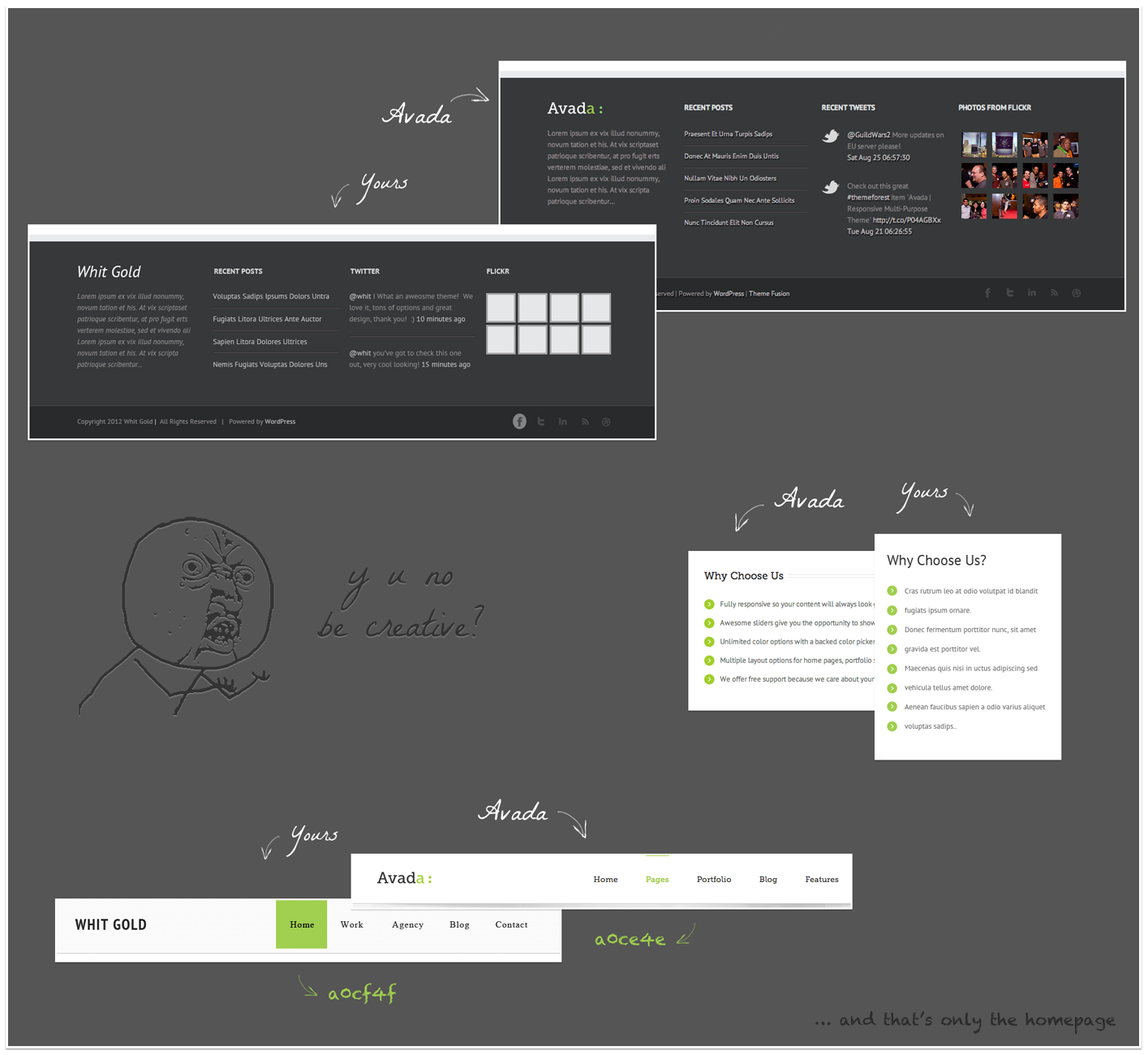 Click image to view larger.