It was an InDesign template. The Photoshop version is already online in the Marketplace. [Link removed by staff]
Screenshot InDesign Template: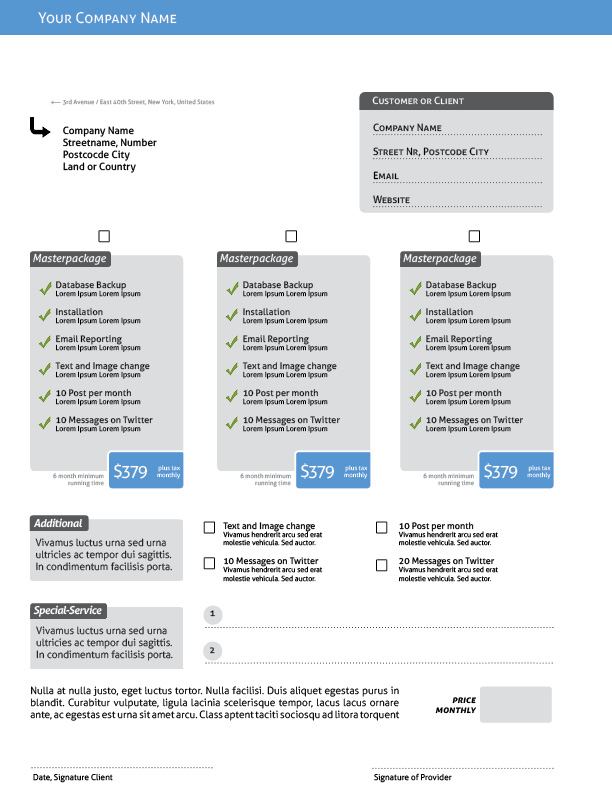 Message from Review Team:
We're sorry, your item Clean Creative Service Contract for your Business has not been approved for sale on GraphicRiver. This is the reason given by our item inspector:

Thank you for taking the time to submit your item. Unfortunately this item does not meet our current technical quality requirements and cannot be accepted. Please continue reading as we've explained why we've declined your submission.

=== Why We've Declined Your Submission ===

1) Unfortunately the quality of your file does not meet the high standards we have here thus we cannot approve the item at this moment.

2) We already have plenty similar files with higher quality. We are looking for some more unique designs instead.
Helpful Information
Please read our community guidelines. Self promotion and discussion of piracy is not allowed.
Open a support ticket if you would like specific help with your account, deposits or purchases.
Item Support by authors is optional and may vary. Please see the Support tab on each item page.
Most of all, enjoy your time here. Thank you for being a valued Envato community member.