Austria
Bought between 1 and 9 items
Envato Studio (Microlancer) Beta Tester
Exclusive Author
Has been a member for 2-3 years
DanyDuchaine said
Exactly, 45-50 mins of walking/running/biking each day is what you guys need And it will make you even more productive because you will have more energy.
Hey there!
I do go to gym daily and even got me a personal trainer to get my back muscles (and other places
) well build and strong. I couldn't even survive this job without that physical and mental outlet
Unfortunately it doesn't seem to be enough.
I guess it also comes down to your body type, shape and bone structure or whatever when it comes to how prone you are for back pain. Some survive on a PVC for 12 years
while I cannot pass half a year on my boss chair.
KingDog said


Tell me about it

I recently purchased a back massager that I'll use if I'm feeling the onset of pain and it's been working pretty well.
You sold me at "massager" – what did you get? Do you have a link maybe? I'd appreciate it a lot!
Thanks so much again!
Envato Staff
Has attended an Envato Live event
Support Staff
Has been a member for 4-5 years
Attended a Community Meetup
Repeatedly Helped protect Envato Marketplaces against copyright violations
Bought between 50 and 99 items
Canada
Community Ambassador
+8 more
Most Wanted Bounty Winner
Won a Competition
Exclusive Author
Author has had an Item Featured
Author was Featured
Author had a File in an Envato Bundle
Author had a Free File of the Month
Sold between 50 000 and 100 000 dollars
Has been a member for 5-6 years
+4 more
I got this one:
Coupled with a Logitech trackball to avoid wrist issues: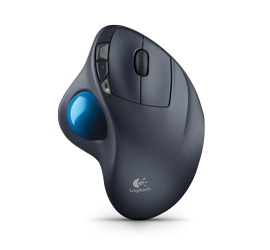 Best ergonomic setup so far for me.