Bought between 1 and 9 items
Exclusive Author
Has been a member for 4-5 years
Sold between 1 and 100 dollars
Hello,
It would be very nice if Evanto coders can add min and max duration filter to the videohive and especially audiojungle. Like that it will be easier for buyer and for us to find a piece of music that match the duration of our projects.
I made a sample as reference: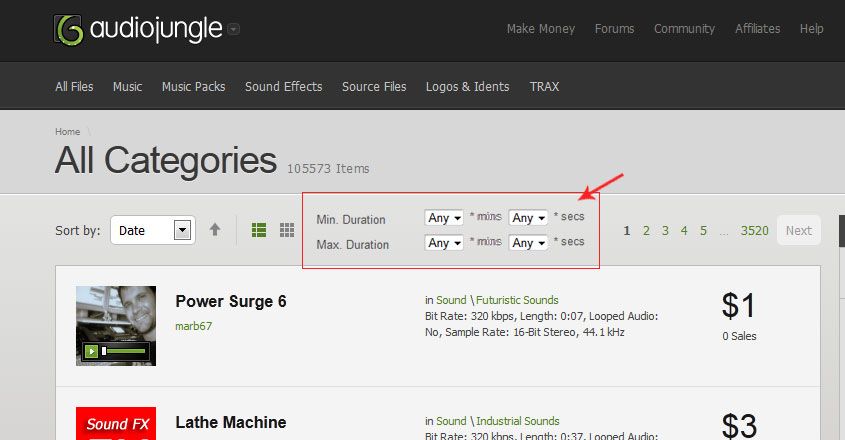 Hope you like it..
Thanks
PS: DEAR REVIEWERS, Please review my after effects projects :cry:
Author had a Free File of the Month
Sold between 1 000 and 5 000 dollars
Exclusive Author
Has been a member for 1-2 years
Bought between 100 and 499 items
Referred between 1 and 9 users
Contributed a Blog Post
Contributed a Tutorial to a Tuts+ Site
Repeatedly Helped protect Envato Marketplaces against copyright violations
+6 more