Hello,
It would be very nice if Evanto coders can add min and max duration filter to the videohive and especially audiojungle. Like that it will be easier for buyer and for us to find a piece of music that match the duration of our projects.
I made a sample as reference: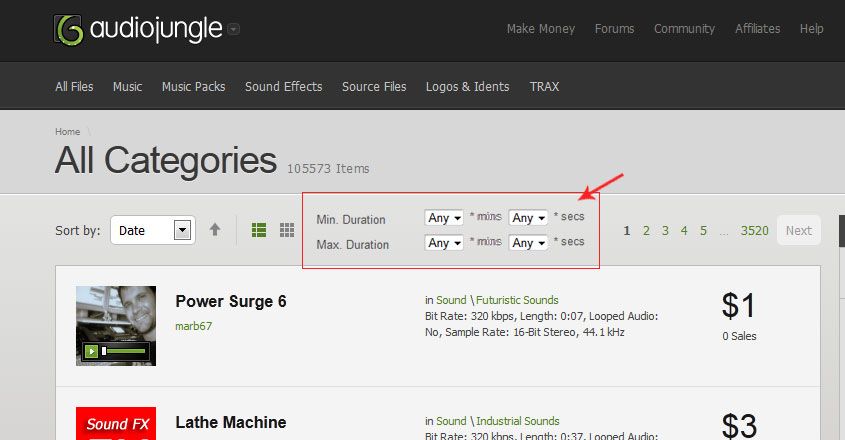 Hope you like it..
Thanks
PS: DEAR REVIEWERS, Please review my after effects projects :cry:
Helpful Information
Please read our community guidelines. Self promotion and discussion of piracy is not allowed.
Open a support ticket if you would like specific help with your account, deposits or purchases.
Item Support by authors is optional and may vary. Please see the Support tab on each item page.
Most of all, enjoy your time here. Thank you for being a valued Envato community member.