Has been a member for 5-6 years
Exclusive Author
Envato Studio (Microlancer) Beta Tester
Sold between 1 000 and 5 000 dollars
Referred between 50 and 99 users
Bought between 50 and 99 items
Hi, I love this competition, It has motivated me to rebrand my account and put things in order.
So I create this design with users in mind seeking to integrate it with the marketplace interface.
I let my info and design screenshots below.
Best!
- Download full size Screenshots.
- Link to my Profile Page.
Before: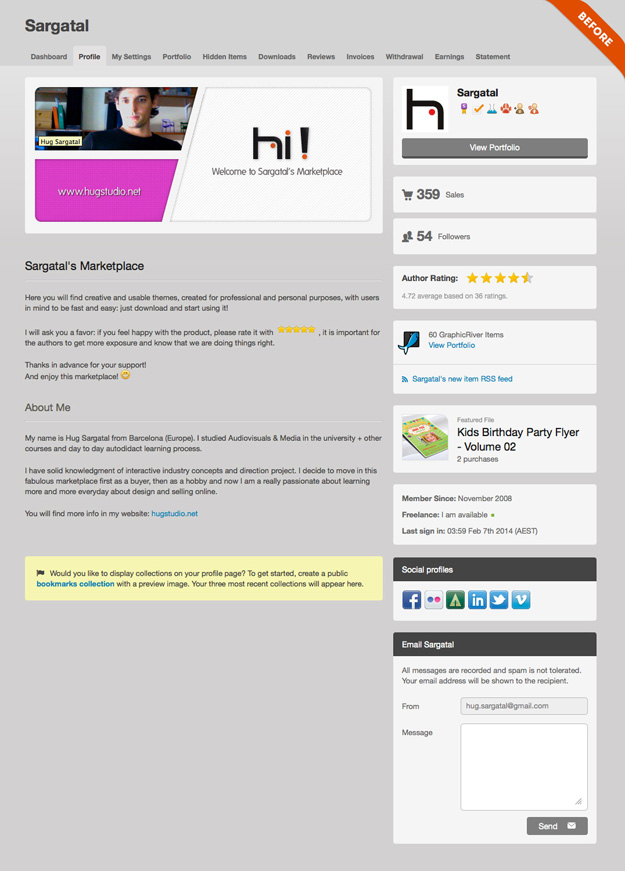 After: