Hi, I love this competition, It has motivated me to rebrand my account and put things in order.
So I create this design with users in mind seeking to integrate it with the marketplace interface.
I let my info and design screenshots below.
Best!
- Download full size Screenshots.
- Link to my Profile Page.
Before: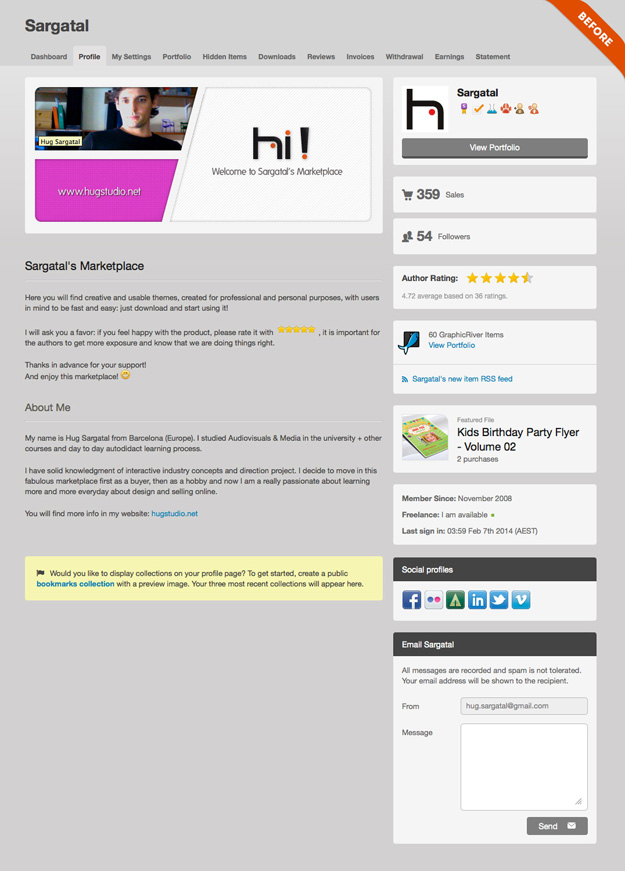 After:

Helpful Information
Please read our community guidelines. Self promotion and discussion of piracy is not allowed.
Open a support ticket if you would like specific help with your account, deposits or purchases.
Item Support by authors is optional and may vary. Please see the Support tab on each item page.
Most of all, enjoy your time here. Thank you for being a valued Envato community member.