Gewora said
As an server administrator i can hopefully help you. Click on the lock (left side form the url bar) and let you show the SSL certificate. There is a SHA1 fingerprint. It should be

38:A4:35:00:54:BF:28:DA:6B:72:B0:31:82:D6:CC:17:41:C3:E5:D0

If it is a different one, then you most likely have a malware on your computer which is spoofing the whole traffic, they could then also read your entered passwords and everything else.
what are those… ?
here take a look some picture of mine…
when i click that Sign In Button…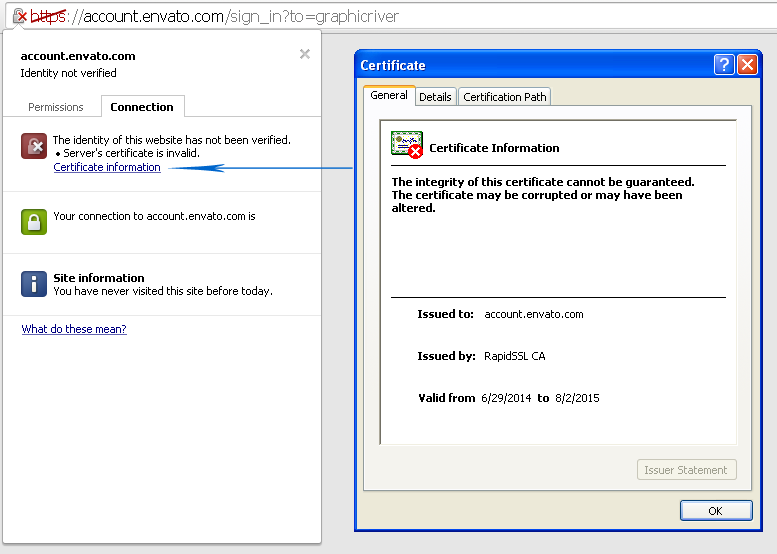 In Chrome Browser…
Helpful Information
Please read our community guidelines. Self promotion and discussion of piracy is not allowed.
Open a support ticket if you would like specific help with your account, deposits or purchases.
Item Support by authors is optional and may vary. Please see the Support tab on each item page.
Most of all, enjoy your time here. Thank you for being a valued Envato community member.