Elite Author
Sold between 50 000 and 100 000 dollars
Author was Featured
United Kingdom
Attended a Community Meetup
Bought between 50 and 99 items
Exclusive Author
Has been a member for 3-4 years
Envato Studio (Microlancer) Beta Tester
+1 more
"Come to London, it's s*%t"
Australia
Bought between 100 and 499 items
Envato Studio (Microlancer) Beta Tester
Exclusive Author
Has been a member for 4-5 years
Interviewed on the Envato Notes blog
Referred between 1 and 9 users
Sold between 1 000 and 5 000 dollars
Most Wanted Bounty Winner
Elite Author
Sold between 250 000 and 1 000 000 dollars
Has been a member for 6-7 years
Repeatedly Helped protect Envato Marketplaces against copyright violations
Won a Competition
Bought between 100 and 499 items
Exclusive Author
Referred between 500 and 999 users
+5 more
"Romania – Explore the Carpathian Garden"
http://www.romaniatourism.com/
Bought between 1 and 9 items
Referred between 1 and 9 users
Exclusive Author
Has been a member for 1-2 years
Sold between 100 and 1 000 dollars
Sold between 50 000 and 100 000 dollars
Has been a member for 1-2 years
Referred between 10 and 49 users
Bought between 10 and 49 items
Exclusive Author
Vietnam – The hidden charm.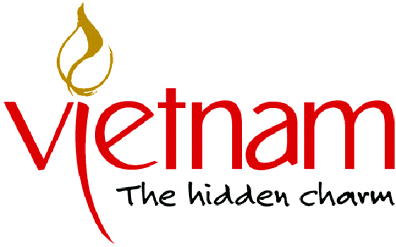 Europe
Has been a member for 2-3 years
Exclusive Author
Bought between 1 and 9 items
Sold between 5 000 and 10 000 dollars
urbazon said
I don't know if we have one, but I think we should definitely use something like "We're not in Russia!" (as many people mix Serbia with Siberia)
What about "soulfood", followed by video https://vimeo.com/42963327. Do you recon video would pass reviewers?
Author was Featured
Has been a member for 4-5 years
Russian Federation
Exclusive Author
Sold between 1 000 and 5 000 dollars
Exclusive Author
Grew a moustache for the Envato Movember competition
Has been a member for 2-3 years
Sold between 1 and 100 dollars
United Kingdom
Exclusive Author
Sold between 5 000 and 10 000 dollars
Author had a File in an Envato Bundle
Author had a Free File of the Month
Author was Featured
Won a Competition
Referred between 100 and 199 users
Bought between 50 and 99 items
+2 more
Europe
Sold between 1 000 and 5 000 dollars
Has been a member for 4-5 years
Referred between 1 and 9 users
Bought between 1 and 9 items
Exclusive Author
Cehape zihniyeti