Hey!
I have designed some UI for website and app use, but I saw that there aren't much gaming GUI right here (only two from the same designer), so that's why I started designing this one. Now, I need your opinion shared, because I'm not sure if should I keep working on it, or will be rejected as soon as it enters in the list.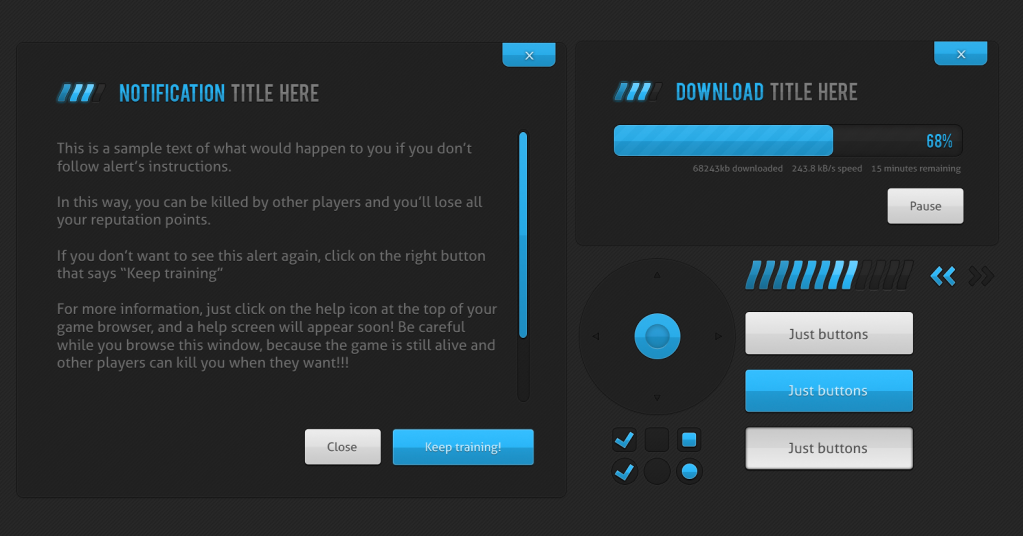 It's still not finished. Hope you like it!
Helpful Information
Please read our community guidelines. Self promotion and discussion of piracy is not allowed.
Open a support ticket if you would like specific help with your account, deposits or purchases.
Item Support by authors is optional and may vary. Please see the Support tab on each item page.
Most of all, enjoy your time here. Thank you for being a valued Envato community member.