Aries Version 1.3
Discover the Power of Aries!
Dynamic business presentation is a must for the leader in any field. For a company whose message requires no fluff, our Aries WordPress theme gives you sensational minimalism and all the features todays companies need. Powerful on the page, and the backend. Drag and drop page building or ready to customize theme templates.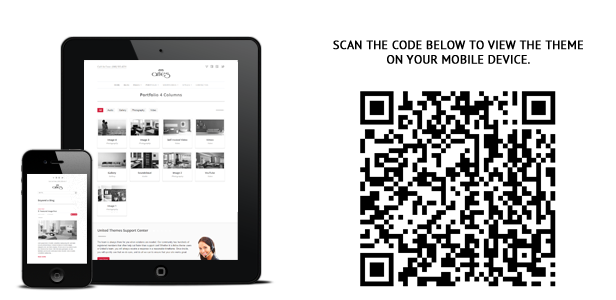 Includes Awesome Revolution Slider – $15 Value!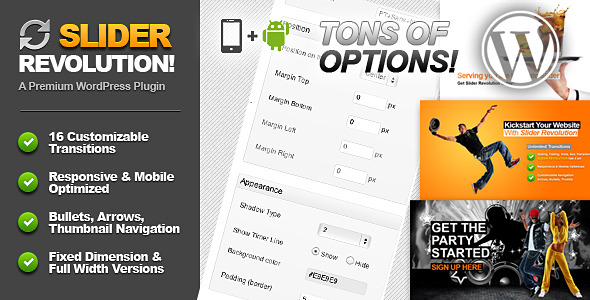 Did you like this theme? You may also like this one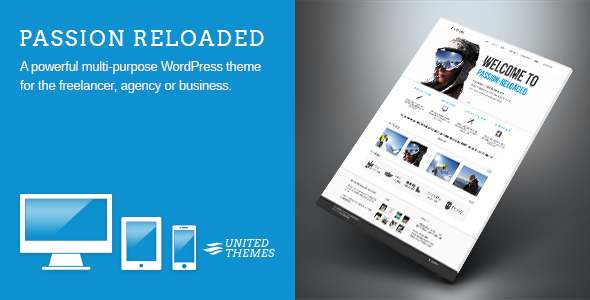 Prepare to fall more deeply in love with WordPress.
It never works to establish a theme's merits by that pretty demo face. No, you should be super concerned with the bones and how difficult (or impossible) it will be for you to mold it to your personal needs. Who has time for hassle and frustration? You don't! We know that and have gone to new heights to give you ease in customization with the fully responsive Aries! WP Theme.
Perfection for today's website, blog or portfolio. Mold it to your needs easily. A beauty to behold. All in all, Aries! is one bodacious and beautiful WordPress theme! It comes with all the bells and whistles you could ever need. It's doubtful you'll need much assistance with this theme, but in case you do, your purchase includes great support on the United Themes Forum.
Aries Premium WordPress Theme Features
Aries is fully translation ready!
Drag & Drop Page Builder
XML Included
5 Sliders

Revolution Slider
Moover Slider
Camera Slider
Flexi Slider
Supersized Slider

Lambda Slider Manager
Unlimited Number of Sliders
4 Custom Featured Header
Simple Custom Contact Form Builder
Sidebar Builder
Logo Uploader
Shortcode Generator
50+ Shortcodes
Boxed & Full Width Layout
200+ Google Fonts
184 Custom Backgrounds INCLUDED!
19 Uniquely Beautiful Skins
Unlimited Color
Widget Ready
7 Custom Widgets

Lambda Like Post
Lambda Recent Post
Lambda Twitter
Lambda Flickr
Lambda Video
Lambda Comments
Lambda Contact

Filterable Portfolio

2 Columns
3 Columns
4 Columns

Buttonset with 140 Optional Icons!
Pricing Table
Footer 1 – 4 Columns
7 Templates

Active Page Creator
Archiv Template
Dynamic Contact Form Tempalte
Team Template
Faq Template
Testimonial Template
Portfolio Template

Post Format Ready

Self Hosted Audio Post
Self Hosted Video, Vimeo & YouTube Post
Soundcloud Post
Image Post
Blockquote Post
Link Post
Aside Post
Gallery Post

Lambda Built-in Like Post Buttons
Fully Responsive
HTML 5 Ready
SEO Ready
Keep In Touch
Sources and Credits
Plugins
Misc
Images are not included
Most Images are purchaseable at http://www.fotolia.com
If you have further Question, please do not hesitate to contact us!
Thank you!
Changelog

Aries 1.3 - 30.10.2012
- added Revolution Slider
- added lightbox to WP Standard Gallery
- added child theme
- added WPML Support
- fixed an issue with camera caption display
- fixed an issue with WordPress Gallery
- fixed an issue with list styling in faq and team template
- fixed an issue with unwanted paragraphs on some templates

Aries Hotfix - 15.10.2012
- fixed an issue with portfolio filter on fire fox 16.0.1

Aries 1.2
- Important Update for user who are experiencing "Image does not exist" Issues
- added Ultimate Seo Plugin Support

Aries 1.1.2 - 31.08.2012

- added client template
- Update to Moover Slider
- Fixes for latest Webkit engines (Chrome and Safari)
- Minor bug fixes
- Integrated option to reload slider in inactive browser tab
- Fixed an Issue with IE8 Image displaying
- update to hover effects (1 pixel FF bug)

Aries 1.1.1 - 20.08.2012

- Update to Moover Slider
- New option to automatically stop slider on last slide -
- Minor fixes 
- Fixed bug with preloader in Internet Explorer 8 and below -
- New pre-loader image 
- Update to Pagebuilder

Aries 1.1 - 08.08.2012

- fixed an issue with the ShortCode Generator / Tabs and Toggles
- visual update to Tiny MCE Popups
- fixed Page Creator TinyMCE Encoding / Decoding issue
- added [p] and [br] shortcode
- Portfoliofilter is now sortable
- Portfoliofilter is now hideable
- fixed an Issue with the sidebar
- removed slide up effect and replaced it with fade
- testimonials are now deleteable
- fixed layout issue with portfolio at startpage
- fixed layout issue with the team template
- added one new templates: verticaltabs
- overworked Settings Theme Option Panel

Aries 1.0.3 - 20.07.2012 

- fixed an Issue Theme Option Panel

Aries 1.0.2 - 17.07.2012

- fixed a small issue with the service columns

Aries 1.0.1 - 16.07.2012

- fixed an issue with Portfolio Filter

Aries 1.0 - 14.07.2012

- initial version