Coming Soon with Admin Panel
Coming Soon project is a under construction or under maintenance page with an admin panel to manage all your notification subcriptions. The project has two folders "cs_public" and "cs_admin"; the first one contains the public template for your visitors who can subscribe to be notified and check out latest Tweets from Twitter. The second one contains an admin panel that allows you to view and delete your subscriptions and export also all members informations in a CSV file.
Do not forget to rate it!
Features v.2.1 – 08 January 2013
Twitter Feeds fixed
Minor bugs fixed
Features v.2.0 – 06 March 2011
More Information Panel (New)
Under Contruction Template
2 Different Color Styles
Ajax Notify Me Form
PHP 5 & MySQL 5 Subscriptions
Admin Panel
Export Members in CSV file
Valid XHTML
Works with Modern Browsers
Ready in few easy steps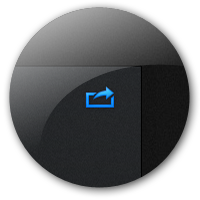 Features v.1.0
Under Contruction Template
2 Different Color Styles
Ajax Notify Me Form
PHP 5 & MySQL 5 Subscriptions
Admin Panel
Export Members in CSV file
Valid XHTML
Works with Modern Browsers
Ready in few easy steps
Admin Panel
Username: demo
Password: demo
Download


Tutorial
Click on the image below to play the video tutorial