CV Folio Resume / Portfolio / Curriculum Vitae Email newsletter templates, Tested with Litmus and works perfectly with all major desktop and mobile email clients, ensures full consistency.

Built with email specific bulletproof techniques.
Ensures full consistency across browsers, desktop and mobile email clients.

This is the Curriculum Vitae Version of its brother SUCCESS EMAIL TEMPLATES


Please Note:
Live Previews are encrypted for security reasons , so they may take a while to load, please be patient, it will worth it.


Please also keep an eye on the SUPPORT section above the Preview Image on top for UPDATES and helpful information.


We don't like to repeat ourselves, We aim at creating something UNIQUE FOR YOU every time!
Each template & theme we create is unique in its own style , so if the style of CV-Folio doesn't suit your needs , please do not forget to check our PORTFOLIO
Extremely flexible, Very easy to update…
Changing the content is really easy , even by just following the comments in the HTML file you can very easily update the content. HTML Files have deeply detailed comments. You can use any text editor (even notepad) to change the content.
What's In The Download Package..?
CV Folio Resume / Portfolio Email newsletter templates with 11 color schemes for each. All included in seperate folders.
ALL of the templates have both Inline and Embedded CSS Versions for your comfort.
Layered PSD Files of graphical elements. All in seperate folders with corresponding color themes.
A very descriptive Help file , covering..:

Instructions for making changes to the both content and presentation, customizing/modifying your templates.
Instructions about the usage of "SUBSCRIBE", "UNSUBSCRIBE", "FORWARD TO A FRIEND" options. They are ready to use and already working. Anyway, extra info included in the help file for those options, about how do they work.

Why do you need a "SUBSCRIBE" option..?
Because , if one of your customers forwards your email campaign to some of his/her friends by using the Forward To a Friend link , they will need an option to subscribe to your emailing list.
Step by step "how to send an email campaign" instructions with up to date screenshots from Mailchimp.
And More…
Full features list
Can be used in any email program or online service which supports importing / editing HTML code (such as Mozilla Thunderbird, Aweber, Campaign Monitor, Mailchimp, Constant Contact, Vertical Response, etc. )
Renders perfectly on all email clients and browsers starting from old browsers such as Internet explorer 5.5 till new email programs like Outlook 2013 and Thunderbird 17.
Clean, Modern & Most importantly Unique design. Email with style !
Uses tables for every aspect of the design, even for the paddings and margins. This ensures the best results for consistency across the browsers, desktop and e-mail clients.
Flexible table construct allows you to build your very own layout if you wish, building a custom layout is just easy as copying & pasting your favourite modules (tables) with the comfort of "AllInOne" templates.
You can delete or duplicate the modules very easily.
You can copy/paste content blocks (tables) from one layout to another to create your very own layout.
Deeply Commented & Valid HTML Code.
Inline & Embedded CSS Versions added for each template.
Useful linking options including..:
– Links for "SUBSCRIBE", "UNSUBSCRIBE", "FORWARD TO A FRIEND", "VIEW ONLINE" options. They are ready to use and already working. Anyway, extra info included in the help file for those options, about how do they work.
– Links for targeting specific sections of yourCompany's webSite.
– Links for Social accounts, yourCompany's email accounts and yourCompany's homePage etc.
– You can add / delete links easily.
Layered PSD Files included for the JPG and PNG images.
Descriptive Help File , Including MailChimp Instructions with up to date screenshots.
Mailchimp mergeTags included in each template for "Subscribe", "Unsubscribe" & "ForwardToAFriend" options.They are ready to use and already working.
Anyway, extra info included in the help file for those options and how do they work.
Tested In All Major E-mail And Desktop Clients including…
Outlook 2000
Outlook 2002
Outlook 2003
Outlook 2007
Outlook 2010
Outlook 2011
Outlook 2013
Apple Mail
IPhone, IPad, IPod
Hotmail
Yahoo
Gmail
Mozilla ThunderBird
Spicebird
Windows Live Mail
GMX
AOL
Opera Mail
Foxmail
Sparrow
Incredimail
Eudora
Mail
Photo Credits
The images used in the previews are from the courtesy of the users from FLICKR…:
Victor 1558
Support + Please ask questions…
I would love to hear your voice.
Please feel free to get in contact with me with the form on my
Profile Page
for any questions.
Or you can just send an email to
apkarbedo.yahoo.com
Thank you very much for visiting CV Folio – CV / Resume / Curriculum Vitae email templates.
If you like this, you might also like…
Retinactive – Retina Responsive Email
RESPONSIVEUR – Responsive Email Template.
Flatroway – Metro Flat Responsive Email Template
RetinAMORE – Retina Ready Responsive Email Template
RETINADORE – Retina Ready Responsive Email Template
RESPOSENSIVE – RESPONSIVE EMAIL TEMPLATES
MOBILLIUM – RESPONSIVE EMAIL TEMPLATES
MOBILEMPATHY – RESPONSIVE EMAIL TEMPLATES
CHARISMATIC EMAILER – EMAIL NEWSLETTER TEMPLATE
SUCCESS PREMIUM EMAIL NEWSLETTER TEMPLATES
DYNAMIC EMAILER – PREMIUM EMAIL TEMPLATES
ETERNAL EMAILER HTML EMAIL TEMPLATES
E-BUSINESS HTML EMAIL TEMPLATES
XML DRIVEN SHOOT AND REVEAL PICTURES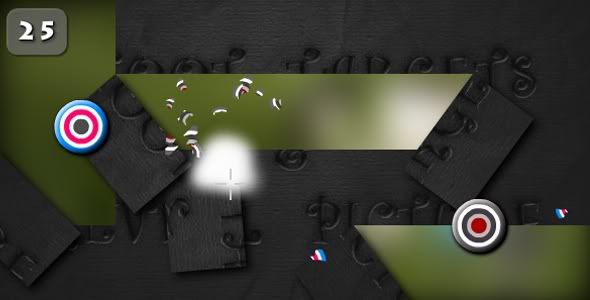 XML DRIVEN SCROLL WARS CRAWL TEXT ANIMATION
XML DRIVEN SPOTLIGHT ANIMATION