Description:
Elegium
is a Premium,
Responsive
OpenCart eCommerce theme with a clean and neat design. It's perfect for any kind of web shop. Elegium allows you to easily choose between 1, 2 or 3 columns. It looks great with all types of devices (laptops, tablets and mobiles). Open demo site and resize the browser window.
Direct link to the demo site:
http://themetorium.net/demo/elegium/
Compability:
OpenCart – v1.5.5.x
OpenCart – v1.5.4.x
OpenCart – v1.5.3.x
OpenCart – v1.5.2.x
Included:
Documentation
Preview images
13 PSD files (logo, banners and slider images)
Upload files
Features:
Responsive design (Great Looks on Desktops, Tablets and Mobiles.)
Cloud Zoom integrated (Zooming product images on the product page)
Tooltips
Cropped thumbnails
Neat and clean design
Flexible layouts (Elegium allows you to easily choose between 1, 2 or 3 columns.)
Used Google font "Ubuntu"
Based on the width 980px container
Social icons and contacts on footer
Slideshow speed
"Scroll To Top" button
Using the "Welcome" module as text block
SEO (Search Engine Optimization) friendly
Compatible with all major latest browsers
OpenCart Features:
Check on Mobile: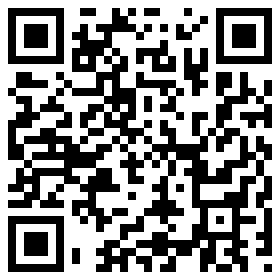 Updates:
30.01.2013
Updated to OpenCart v1.5.5 and v1.5.5.1
Fixed "Upload File" button bug.
Fixed rating stars bug.
27.12.2012
Corrected file: mobile.css (fixed header links).
30.10.2012
Fixed SSL bug.
Fixed Cloud Zoom bug.
Fixed language bug.
Updated installation guide: Added "Translations – adding theme language."
13.10.2012
Added better tooltips.
Fixed some spacing issues.
13.09.2012
Updated installation guide: Added "How to disable Cloud Zoom effect."
Fixed some minor CSS bugs.
09.09.2012
Fixed currency and language bug.
04.09.2012
Support and Help:
If you have questions, please feel free to contact with me via my profile page:
http://themeforest.net/user/Themetorium
NB!
Before you ask any questions, please read the installation instructions carefully which can be found in the downloaded package. Also take a look at the theme FAQ's section:
http://themeforest.net/item/elegium-opencart-premium-theme/2956206/faqs
If you like my theme, don't forget to rate it.
Follow me:
Note:
The product images are for demonstration purposes only and are not included in the package. Languages, that are used in the demo site are only for design demonstration purposes. If you want to use a language packs or any third-party extensions, then you need to download and install them yourself.