iAdmin is a powerful mobile admin template which you can run as a web app fullscreen on your iPhone or iPod Touch!
Do you have a custom website and you would like to be able to quickly check new comments, new users or post an article on the go with your iPhone? Are you building a website for a client and you would like to offer the same functionality along with a standard admin panel? Then iAdmin is the perfect solution for this job as it offers you all the essential features you need and even more to quickly build your mobile admin panel!!
When you add your functionality, you can host it online, add it through Mobile Safari to your home screen and run it fullscreen just like a native app! So everywhere you are with an internet connection, it'll be a tap away!
Be sure to check the live demos and see for yourself all the features iAdmin can offer and how useful it can be.
Live Demo QR Code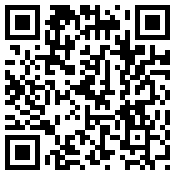 Testimonials
"Really love this! I have an awesome project this would work great with. I won't be using it as an admin template though. This will easily work for a mobile website also if your thinking of buying it for that. Great work, great documentation, plenty of examples, awesome job!"
benphelps
"Great work man.. Thanks for the theme"
Tartoob
"Great template ! The second thing I bought from you !"
brk91
Features
3 different versions of iAdmin (a. php + ajax, b. html + ajax, c. html + normal links). The first has all the features and you can see it at the live demo!
Support of running fullscreen on iPhones and iPod Touches (add it to your home screen by tapping the plus button of Mobile Safari) * >= 2.1 software required
Widescreen support on iPhone, iPod Touch & Android 2.2 Phones (auto adjusts at landscape mode to benefit from the extra space, for Android 2.1 browser check the FAQ)
Use widescreen support to change your content at portrait or landscape mode very easily (just by adding a class!)
Auto hide of Mobile Safari's url bar
Custom icon of iAdmin on your home screen
HTML5 and CSS3 enhancements
Login page
Jquery Powered
Dropdown menus
Custom & lightweight tabs
Ajax update on Twitter with character limit & recent tweet retrieval (enter your data once and you are set!)
2 navigation skins (default light, dark) x 7 colors (default blue, green, orange, purple, brown, cherry, nature) = 14 combinations!
Working browsers
Mobile

Mobile Safari
Android web browser (widescreen auto adjust working on 2.2 version, works also with 2.1 but check the FAQ for the fix!)
Opera Mobile (*not Opera Mini, has some issues with forms and some text alignments)

Desktop

Firefox
Chrome
Safari
Opera
IE 6, 7, 8
Updates
3rd Update (April 20, 2013)

Updated Twitter functionality to be ready for API 1.1

2nd Update (September 29, 2010)

2 new color themes (cherry & nature)
Twitter functionality fixed (Twitter API changed)
Documentation updated

1st Update (June 20, 2010)

In this update I included 2 new versions of iAdmin:
iAdmin without the php functionality, only html files & ajax
Html files with javascript and normal links (not ajax)
This way you could choose the version that fits your needs best! For example you could use the version with normal links to quickly create a mobile site! (documentation updated with info about the different versions)
Support
Although the template is well commented & documented, you might need some further help, so feel free to contact me through my profile contact form. I will be more than happy to assist you as soon as possible!
Credits
Isloo icons by IconFinder
|
Function Icon Set
|
WP Woothemes Ultimate Icon Set
|
Birdies Icon Set
|
Jquery
and the people who worked on jquery plug-ins (pop! & limit) and twitter class