An introduction to support on Envato Market
Envato staff look over every item before it can be sold on Envato Market.
Technical items contain help files to introduce you to the item and its components.
Authors can choose to support their items but this is optional and may vary.
Author support for this item
The author of this item, Astoundify, will respond to buyers' questions and provide limited support through their own support system.
Additional information from Astoundify:
Hey there! We provide friendly one-to-one e-mail based support, through our dedicated support system. You must register for an account at our site in order to send a support request.
In order to register, please have your purchase code handy. We do our best to respond to your concerns within 24 hours whenever possible (except for the weekends).
If you got a quick pre-sale or any general question, send us a tweet!
Thanks, Astoundify.
Go to item support
Common WordPress Installation Issues
Missing style sheet error when installing the theme
A common issue that can occur with users new to installing WordPress themes is a "Broken theme and/or stylesheets missing" error message being displayed when trying to upload or activate the theme. This error message does not mean that the theme you have purchased is broken, it simply means it has been uploaded incorrectly. Luckily, there is a very easy fix.
Frequently Asked Questions
How to find your Item Purchase Code?
The Purchase Code can be found in your ThemeForest account under the Downloads section.
It's hidden under the Download button, once you click it, a drop-down menu will show up and lead you to the "License certificate & purchase code".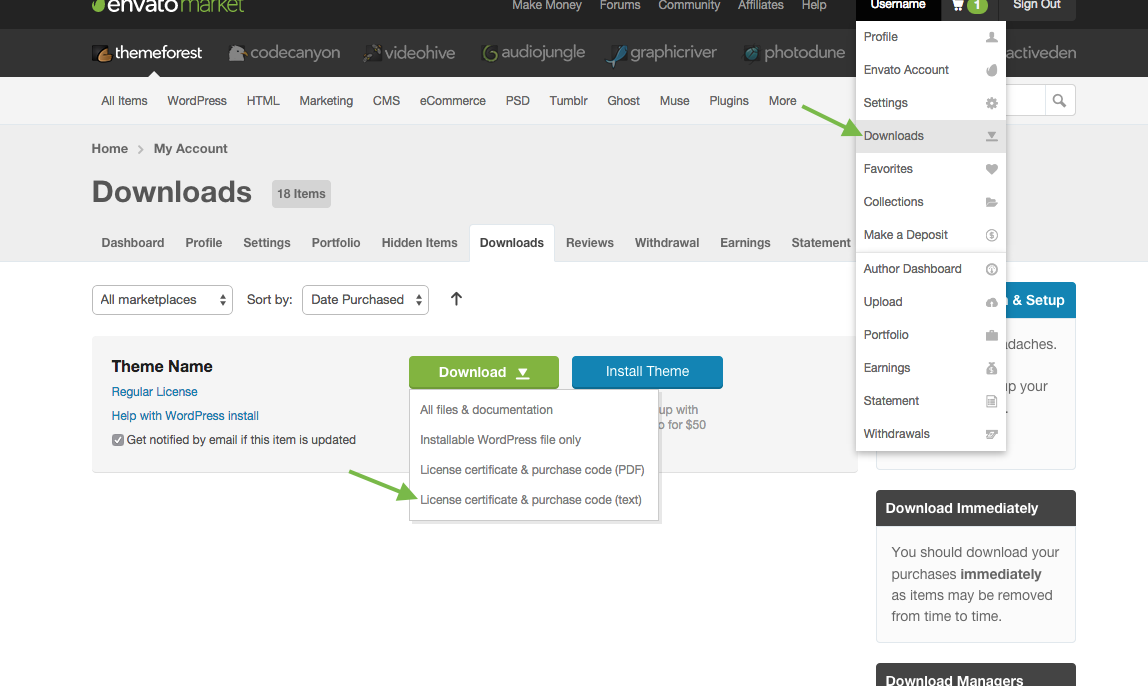 When to contact Help Team
Authors are experts on their own items, but if you're having trouble using Envato Market you should come straight to Help Team.