MediCenter – Responsive Medical Health Template
MediCenter is a responsive HTML template suitable for medical and health related projects or businesses. The Template is maintained in a minimalist and modern style with strong color accents. The Template comes with wide and boxed layout – both fully responsive and optimized for all kind of devices. The Template is crossbrowser compatible.
Home page is based on wide slider that scales to any width and looks perfect on mobile devices. Home page has 6 different layouts. Style 1 comes with blog and departments accordion while the other home page styles contains more descriptive components such as a features lists, carousels, pricing lists, call to action boxes etc. The home page is also available with small slider and hero unit.
The template comes loaded with more than 20 different page layouts including blog with comments, about page, team page, departments page, timetable or schedule page, gallery with different layouts together with single photo page and a contact page. An extensive collection of shortcodes lets you build subpages by using the existing components.
ZIP file contains PSD source files: complete PSD template plus all of the icons used within a project in full PSD vector!
Need Support?
Support for all our items is conducted through our Support Forum. We're in GMT +1 and we aim to answer all questions within 24 hours in weekdays. In some cases the waiting time can be extended to 48 hours. Support requests sent during weekends or public holidays will be processed on next Monday or the next business day.

Responsive Layout
Template Features
Responsive Design
jQuery Powered
Wide and Boxed Page Layouts
20+ Page Layouts
6 Homepage Layouts
Custom Shortcodes
Timetable
Departments
Blog With Comments
Different Gallery Layouts
Ajax Appointment Form
Map of Location
50+ Icons
Latest Tweets
Support For Videos
Font Face Fonts
Crossbrowser Compatible
Layered PSD Included
Clean Design
Documentation Included
Web Pages Based On This Template
Have a site running this project? Please send us a link and get featured below.
What Others Are Saying
The MediCenter html theme I bought from you was very impressive. It totally blew me away (literally)! Plus, my client was completely satisfied. And your support was also top-notch.
Ibrahim Dauda
I would've missed this if it hadn't caught my eye! I normally go straight to Wordpress. Good luck with sales, it looks great.
psychoguy911
Thanks for the nice theme. Just purchased! Rated 5 stars! Your template has so many features which is helping me to design the template with greater satisfaction.
single
Great job coding and designing this site. Very easy to work with and extensible for our needs.
rcalado
This is the best template I bought
ActiveMan
This Product Has Been Featured On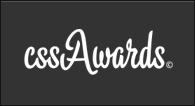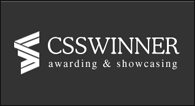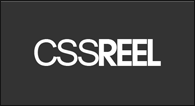 Credits
Fonts
Icons
All icons by QuanticaLabs. Icons are an integral part of this template, please do not use it separately for other purposes.
Images
Images that are an integral part of this template, please do not use it separately for other purposes:
Images under creative commons attribution 2.0 generic (CC BY 2.0) for commercial use:
Updates
17.04.2014
– v2.0
Animations added
jQuery update
--- html version ---
404.html
about.html
blog.html
blog_2_columns.html
blog_2_columns_left_sidebar.html
contact.html
departments.html
doctors.html
gallery_2_columns.html
gallery_3_columns.html
gallery_4_columns.html
gallery_with_sidebar.html
home.html
home_2.html
home_3.html
home_4.html
home_5.html
home_small_slider.html
index.html
medical_care.html
post.html
shortcodes.html
timetable.html
js/jquery.blockUI.js
js/jquery.1.11.0.min.js
js/jquery-migrate-1.2.1.min.js
js/main.js
style/animations.css
style/style.css
--- php version ---
about.php
blog.php
departments.php
footer.php
header.php
home.php
home_2.php
home_3.php
home_4.php
home_5.php
home_small_slider.php
medical_care.php
post.php
js/jquery.blockUI.js
js/jquery.1.11.0.min.js
js/jquery-migrate-1.2.1.min.js
js/main.js
style/animations.css
style/style.css
14.06.2013
– v1.7
Twitter feed update (API 1.1 compatibility) – works only with php version from now
--- php version ---
footer.php
header.php
js/main.js
--- new files ---
libraries directory added
twitter_config.php
-- removed files ---
js/jquery.linkify.js
15.05.2013
– v1.6
Fix for small slider in Chrome
Small css and html code improvements
--- html version ---
contact.html
js/main.js
style/style.css
--- php version ---
contact.php
js/main.js
style/style.css
14.03.2013
– v1.5
Fix for latest tweets (wasn't responsive)
--- html version ---
style/style.css
--- php version ---
style/style.css
07.03.2013
– v1.4
Fix for hover animation on images
--- html version ---
js/main.js
--- php version ---
js/main.js
19.02.2013
– v1.3
Padding fix for home page accordion text
--- html version ---
style/style.css
--- php version ---
style/style.css
15.02.2013
– v1.2
Small css and js improvements
Unused '-' position is mobile menu removed
--- html version ---
all html files
style/style.css
js/main.js
--- php version ---
index.php
menu.php
style/style.css
js/main.js
13.02.2013
– v1.1
Support for second level submenu
style/style.css
Planned Updates
none