Nerea 1.25 is available for download!
Nerea is a responsive classy WordPress theme, perfect for sharing articles, photos, videos, songs, quotes, and thoughts. Use it as your personal blog or online magazine, as an elegant portfolio or to build your small business web site.
| | | |
| --- | --- | --- |
| Sometimes a theme is better visible without the frame (that is how the actual theme will always be), specially when viewing from mobile devices. Check it here or scan this code. |     | |
HTML 5 / CSS 3
Fully responsive
Fixed or scrolling navigation
Highly customizable
Retina Display® quality
Lightbox images and galleries
Featured slider, video, audio, maps…
Social tools, widgets, etc.

      

Customizable social sharing tools
Ad server ready
Really visual content editor
Rich typographic elements
Amazing elements: tables, bars, buttons, tab sets…
Font Awesome® included: Over 360 icons
Localized files, ready for translation
English, Spanish and German included

Nerea is really responsive, from the smartphone to the desktop. All your content, including images, videos and text, will adapt to any device and look great. Check out the live preview!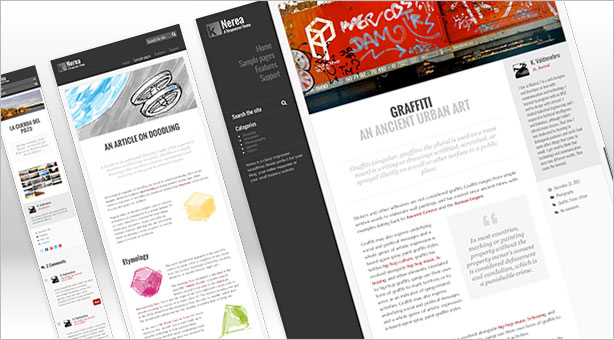 By default, Nerea sidebar is fixed on your screen, so you can keep the menu handy. Nerea shows as many widgets as will fit on the screen, and hides all others. But what if you want to show your 25 favorite widgets? On the theme customizer panel you can find a checkbox to make the sidebar scrolls with the screen, like a classic website. Room for everyone!

With Nerea you can configure everything you need to make it your own theme without typing a single code line. Customize Nerea in real time with Word Press Theme Customizer. Change your sidebar and accent colors, your site title, upload a logo… and take a look on the results with live preview. Choose a responsive or a regular layout, a fixed or a scrolling navigation, select where to use social buttons... Forget about confusing options panels!
Clear and sharp experience on any device. Any. You can even upload your logo in high resolution.

Enrich visually any page of your site with a full-width featured image, a slideshow, a Google map or video from Vimeo, YouTube or any other services. You can even feature a song or playlist from SoundCloud or similar services, and make it the center of your article!

Pick as many images as you want from the WordPress Media Manager, order them by drag & drop and… Ta-da!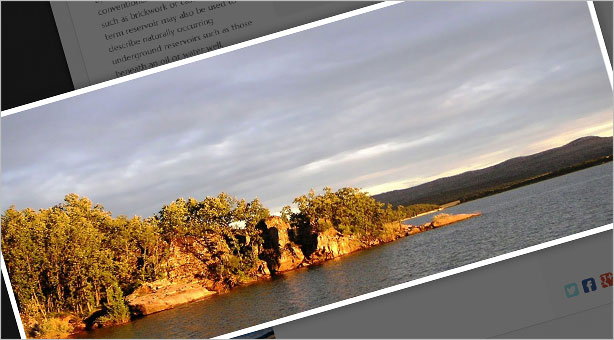 By default the comment block bellow any post or page will be always visible. But maybe you want comments and comment form to be hidden until the user click on "Comments". Done.

Nerea is localized, and includes '.mo' and '.po' files, so you can translate it easily to any language. English, German and Spanish are included. Besides, WPML plugin is welcome!
Nerea comes with a custom widget specially developed to be used with your Ad Server. Just paste your embed code and your ads will be displayed on any screen, any device.

Tired of typing meaningless shortcodes and having to preview the page every few minutes?
With Nerea we tried to observe the highest WordPress and W3C guidelines when creating content, using standard styles and HTML tags and minimizing the use of shortcodes. This does not mean that you do not own an extensive catalog of awesome elements ready to use in your content; only that we have made them very easy to use. Forget complicated codes with dozens of parameters. Simply press the corresponding button or select a style from a menu and there you have it. In the edit box you will see your content just as get displayed on the page once you post it. Presto!
From headlines and blockquotes to progress bars; from a pricing table to a photo gallery or a tab set. Nerea comes with an extensive catalog of graphic elements to meet any need you may have on your website.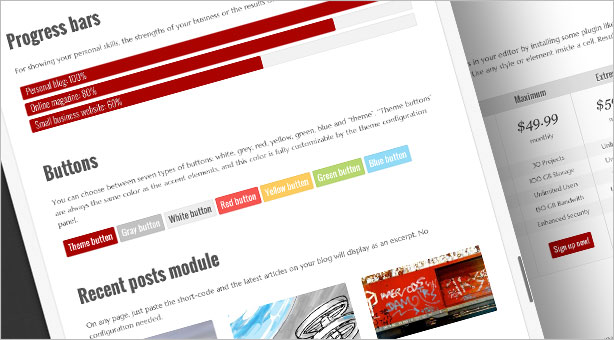 Nerea includes the Font Awesome® Icon Set, the iconic font designed for Bootstrap®. Over 370 vectorial icons, that come in several sizes. Font Awesome icons are vectors, which mean they're gorgeous on high-resolution displays, perfect on Retina Displays®. Besides, Font Awesome won't trip up screen readers, unlike other icon fonts. Use them wherever you want, even in buttons!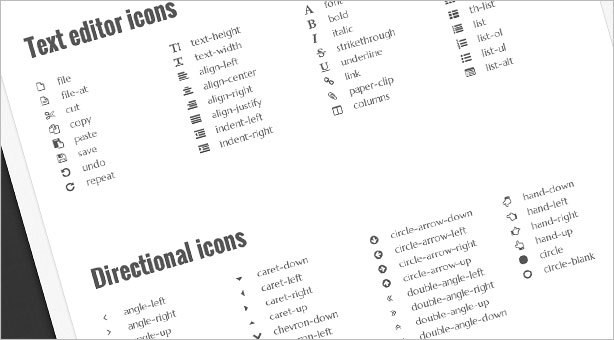 Choose what social networks are important to you and where on your website should appear share buttons, and let your users post your content on Facebook, Twitter, Google+, LinkedIn or Pinterest.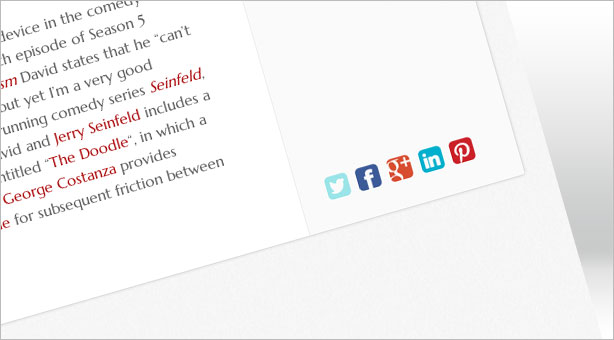 Need more info? Do not miss our user guide to see all the features Nerea offers. With it you can install and configure the theme in ten minutes. Seriously.
«Thank you so much. If I had this level of service with every vendor, I would be incredibly happy. Thanks for going over the top and answering questions that have nothing to do with your theme».
Doug Burrier
«We wanted a theme that not only takes advantage of a wide variety of screen sizes, but has great visual impact all while still putting an emphasis on content. Nerea does just that and does it with a stylish and eye-catching design. It gives our writers the ability to express themselves creatively in a way that other themes simply cannot match».
Amy Frame – Open Thread Media
«Thanks for going above and beyond. I'll reply on the public thread so people understand how helpful you are in your support of Nerea – fantastic».
Keving Jeong
«You are a real master. At some point I felt guilty to ask for your assistance, but you showed enduring patience and kept striving for perfection. My respect for your solution and help ».
Helène Mulder
«I am in love with this Theme. I encourage anyone sitting on the fence, thinking about buying it, to jump in. This Theme should be selling more licenses than it is!»
Dean Ramsden
«Keeval, this started out being a fabulous theme, and has gotten better with all the continued improvements. Keep up the good work.»
lshiva
«OMG you are a GEM! Thank you so much. It is such a beautiful theme and i'm excited to really dive in and explore it's full capabilities. Kudos for it's amazing responsiveness in varying sizes.»
suhseal
«For people who have doubt on purchasing this theme:
- The design and typography is SUPERB! They make our post easier to read, and our media (photos, pictures, videos) easier to consume for our visitors.
- The visual content editor is GREAT. It makes our job easier. No need to imagine how our post/page will looks like. No need to go back and forth between preview-edit.
- The integrated Social Sharing button is good. We don't need special plugin just to handle Social Sharing anymore. One less plugin to deal with.
- The price is a real bargain. I have spent 2 weeks browsing the entire ThemeForest.net, searching for a theme that suit my blog. Most of the good themes will cost us 50+ USD. This one comes with ONLY 35 USD. Best value for money!
- This theme is super-easy. You don't even need to read the documentation. But just in case you ever need it, it is well written too.
- The author is responsive. He replied to me on Sunday!»
ariesz85
«Nerea is a very elegant and easy theme. One of the best we've found in Themeforest. It works perfectly and is particularly suitable for specialized magazines.»
rubenvinagre


v01r25 - 2014.03.06
   - User guide updated.

v01r24 - 2014.02.16
   - Title tag enhanced for SEO.
   - Form style bug fixed.

v01r23 - 2014.02.12
   - Mobile navigation area bug fixes.

v01r22 - 2014.01.24
   - Advertising bug fixes.
   - Fancybox style fixed for touch devices.
   - Touch support added to slider.
   - ACF plugin performance enhanced.

v01r21 - 2014.01.12
   - Form style enhancements.
   - Bug fixes.

v01r20 - 2013.12.23
   - Style enhancements.
   - Font Awesome Set updated to 4.0.3.
   - Advanced Custom Field plugin updated.
   - Button shortcode updated: now with icon animation.
   - Several bug fixes.

v01r19 - 2013.09.23
   - Style bug fixed on large screens
   - Advanced Custom Field plugin updated

v01r18 - 2013.08.28
   - Original "Featured image" functionality recovered.

v01r17 - 2013.08.15
   - New logo and screenshot.
   - New gallery style.
   - New colored progress bars.
   - New "Tab set" shortcode.
   - New "Layout max. width" setting.
   - New "Social list" widget.
   - Font Awesome set updated, with more than 360 icons in 16 sizes.
   - Table style enhanced.
   - Footer style enhanced.
   - Dynamic style enhancements.
   - Style enhancements for IE8.
   - Touch devices detection enhanced.
   - Bundled ACF plugins updated.
   - Searchbox bug fixed.

v01r16 - 2013.06.18
   - Recent/related posts shortcode now allows to select specific posts.
   - Style enhancements.

v01r15 - 2013.06.05
   - Meta data column style enhanced.
   - Style enhancements for large screens.
   - Pinterest button bug when sharing post without featured image fixed.
   - Minor bug fixes.

v01r14 - 2013.05.08
   - Shortcodes recoded.
   - Added optional icons to buttons.
   - German and spanish translation added (thaks to Marc Eggert - http://webthinking.de)
   - Font Awesome Iconography upgraded to version 3.1.1
   - Minor bugs fixed.

v01r13 - 2013.04.27
   - Custom textured sidebar.
   - Style improved for embedded elements.

v01r12 - 2013.04.04
   - Advanced Custom Field plugin updated to version 4.
   - Prevented a future problem between Fancybox and jQuery 1.9.

v01r11 - 2013.03.23
   - Now the sidebar texture can be disabled via theme customizer.

v01r10 - 2013.03.18
   - Fixed a bug that made difficult to create child themes.
   - Included a scaffold for a child theme.

v01r09 - 2013.03.10
   - SoundCloud embedding code bug fixed.
   - Some non-localized text strings are now localized.

v01r08 - 2013.03.02
   - Added support for featured audio, via SoundCloud and other embedding services.
   - Select which social buttons to show on post and pages.
   - Advertisement widget bug fixed.
   - Blog name and description style enhanced.
   - Bullet style bug in list fixed.
   - Search widget position bug fixed.

v01r07 - 2013.02.22
   - Responsive layout switcher in theme customizer.
   - New advertisement widget added.
   - Recent post module now accepts category.
   - Show or hide title in pages via theme customizer.
   - Show or hide social buttons in pages via theme customizer.
   - Button href bug fixed.

v01r06 - 2013.02.18
   - Text domain bug fixed.
   - Text widgets now can be used to show ads from ad server, on any device.
   - Sidebar style and logo enhanced.

v01r05 - 2013.02.17
   - Optional folding comments.
   - Calendar widget style enhanced.
   - Column content allowed in recent posts excerpt.
   - Page load speed ??enhancements.
   - Header style enhanced for small devices.
   - Iconography bug fixed.

v01r04 - 2013.02.13
   - Scrolling bug on short pages and large screens fixed.
   - Logo position on Android devices fixed.
   - Minor bug on translation strings fixed.

v01r03 - 2013.02.12
   - Navigation style issue fixed.

v01r02 - 2013.02.10
   - Featured image style enhanced, for better displaying small or medium size images on large screens.
   - Widget styles enhanced.
   - Advanced Custom Fields plugin bundled in the theme, while ACF is relocated to Github.
   - Logo settings in WP Customizer simplified.
   - JavaScript bundled libraries minified for faster page loading.
   - Theme preview image and thumbnail updated.

v01r01 - 2013.02.06
   - Initial release.