CURRENT VERSION 1.1 (see Change log at the bottom of this page)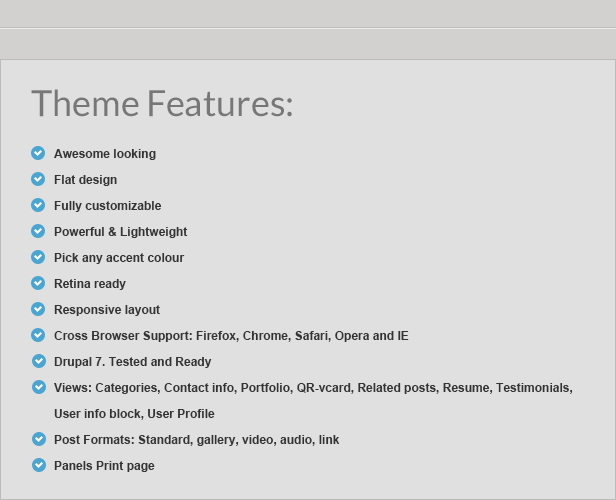 How our customers customize ShictCV
ThemeREX
Samuel Solis
Jonathan Heres
Thibault Lemoine
Rankwinz
Alexander Pfabel
Victoria M. Parham
Zito Claudio
Waldo Orlandini
Dominik Hopko
Surender Dhaleta
What Customers Say:
elenat82
Thank you so much for your wonderful theme and for your help! You have been so kind! Great product and great assistance, definitely worth it!
giggles666
Awesome, thanks for looking out for us ThemeREX. Money well spent.
green2005
Best purchase i made in envato. Great Theme!
Change log