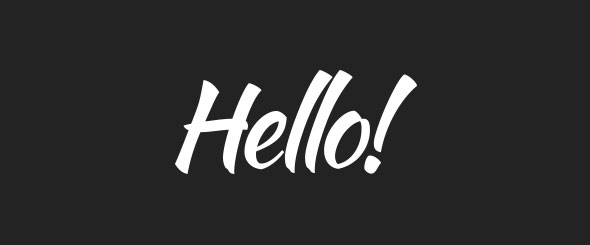 Angel Kunev
A short part of my History :
I am born in small city called Dulovo in Bulgaria 1985 year. Everything starts with electronic music, and the beginning of all was in the summer of 2002 y. I was on the wave of Electronics and Techno sound, like everybody on my age. I founded old synth with two drum machines in my basement left from my father and started to play weird sounds on them. I was totally in love in this thing. All started to get more serious when i make a connection between the machines and my PC. In the beginning of 2003 year i put out some of my recordings on internet and spread them to a lot of friends and music networks, i was just curious what people think about my ideas and music experiments. They love it, all of it and i was very thankful for all people supporting me and give me a hope to continue doing what i love and like. Year later i had my first lifetime event and i was performing a main live Techno act in Sofia city, club Subway. I loved that party it was full with ENERGY everywere this was one of my first events out of my Area. After a couple of years Performing live act and Deejaying in most of the biggest clubs in Bulgaria like : Party center 4KM ( Sofia ), Club Comics ( Varna ), La-Strada ( Stara zagora ), Flat-Line ( Shoumen ), Corpus ( Kazanluk ), club Black Box ( Sofia ), Club Scream ( Sofia ) i found myself at party with my favorite DJ and the best for me Isaiah Major also known as DJ RUSH / Kne`Deep Records as main act. I was prepared for this, yes i was caring a DEMO CD and i gave it to Isaiah. I was pretty thrilled about this all day and week! A couple of days after, he contact me and ask if i want to release my tracks " African Soul " and " You Are So F. Funny" on a VINYL for the Techno giant Kne`Deep Records. It was like a dream come true and yes it happen?d! In the late autumn of 2007 the record was already a FACT and appears at WORLDWIDE level on all Digital and Non-Digital Vinyl and mp3 shops all over the WORLD ( www.discogs.com/SubSonic-9-Repeet…-EP/master/258006 ). I felt stimulated, i felt so full with ideas and energy. Year after this i registered my own Label my first one namely Darkness Falls Records or shortly DFS ( Darkness-Falls.info ) and started to release yang and talented Artists from entire world including my tracks too. You can find a part of DFS history here in Juno : www.junodownload.com/labels/Darknes…alls/releases/. On 1st of February 2008 year a track of mine called " Tribal Sacrifices " appears in Schranz Total 18 CD mixed by Linda Pearl and Viper XXL. Year after, i had the chance to play as Main Guest several times in Belgium once at place called Caves De Cornillon with names like Jeff Amadeus, Motormorfoses, Sam Silva, Tim Rivers, Jay Kriss plus many more ( A parties i will never forget! Thank you Belgium! ) and Polland in club Wagon / Wroclaw as Main Guest. Thru the years i performed with names like : DJ Amok, Dj Rush, Mario Ranieri, Bazz Dee, Tomash Gee and more. After years doing this music and a lot of releases for Labels like : SDS RECORDS ( HU ), BAD BRAIN ( GER ), TECHNO ART RECORDINGS and many more… i noticed everything changed, even i was on other wave already so i decided to withdraw from this kind of music and start something absolutely new. I started to evolve in Inspirational, World, Cinematic music. It was other passion of mine very rarely processed till 2010 year but, with big pleasure and a lot of feelings messed in. Here i am today, in totally different way from the beginning. At the end of 2013 year Fire Haste Music was born and another dream come true in Inspirational, World, Classical, Cinematic music ( facebook.com/firehastemusic ). Now i am working with Andrew Sacheva from Ukraine on a very special projects. You can see and track whats coming up on Fire Haste Music FB page.
Soundcloud links :
Techno – http://soundcloud.com/subs0nic Rap Beats – http://soundcloud.com/orderincore Inspiration, World, Cinematic music – http://soundcloud.com/angelkunev FIRE HASTE MUSIC – http://firehastemusic.bandcamp.com
Mixcloud : mixcloud.com/subs0nic
Facebook links:
Project SubSonic – Facebook.com/svbsonic Label & Organization Darkness Falls – www.facebook.com/DFSORG Label Fire Haste Music – www.facebook.com/firehastemusic
ReverbNation Links :
Angel Kunev – www.reverbnation.com/musician/angelk Fire Haste Music – www.reverbnation.com/firehastemusic
I am available for FREELANCE!