Carefully handcrafting UNIQUE (always), easy to use, functional digital goods for you. Making you look good is what we do best.



Responsive design, HTML / CSS templates, responsive email newsletter templates, Flash Actionscript 3.0
UNIQUE WORK ONLY , always.


RETINADORE, Retina Ready Responsive Email Template



Please Note
We don't like to repeat ourselves, We never do that.
We aim at creating something
UNIQUE FOR YOU
every time!
So, each template & theme we create is unique in its own style…
Please do not forget to check our
PORTFOLIO
, surely we have something for you too…
A few words about me…
I love what I do. I am in love with modern web design, responsive HTML and CSS craftsmanship, premium email newsletter marketing templates, mighty actionscript and Flash, beautiful typography, interactivity, the UNIQUE.
I upload beautifully crafted files regularly, but not weekly.
I stand behind my work. QUALITY OVER QUANTITY , QUANTITIES OF QUALITY.
I have degrees on Computer Programming and Accountancy. I am a full time learner.
I have a strong belief that the most beautiful computer was the lovely Commodore 64 !
As a spare time interest, I play drums. Ian Paice and Steve Gadd are my favourite drummers.
Favourite Music..: Dire Straits, SOAD, Shoghaken Ensemble, Deep Purple, Vangelis, Bob Dylan, Iron Maiden, Nina Simone, Classical Music especially the work of Beethoven, Bruckner and Khachaturian.
Favourite Director.: Guillermo Del Toro , especially for his wonderful job , Pan's Labyrinth.
I'm also a fan of sci-fi movies , but NOT the ones directed by George Lucas.
Favourite Writers.: J.R.R.Tolkien, Nikos Kazantzakis, Fyodor Dostoevsky, Amin Maalouf, William Saroyan, P.Coelho


I'm a friendly guy so please feel free to get in contact with me with any questions about my files, or just to say hello by using the "e-mail Bedros" form , or just send an e-mail to apkarbedo [at] yahoo [dot] com.
Let the Comments do the talking..:
A lot easier product. I have bought with envato corporate bundle and tried with my newsletter. It was little difficult at first glance but then I discovered that I only need to replace url with my site's content url to load images and other stuff.Awesome job. Best of luck.
-User Gaurav_sam33,
RESPOSENSIVE – RESPONSIVE EMAIL TEMPLATES
I guess that those who often deal with email-templates know how hard and time-consuming it can sometimes be to make sure that Your email is looking absolutely identical in all the major email-clients. Luckily, Bedros and his "Resposensive template" provide a solution from all this pain. This template is ready to be sent straight away, without any need to do manual changes on Your own. The html files are extremely well coded and provided with perfect documentation (really helpful for those, who is not really familiar with the HTML). All that is really required, is to change the text and images.
And in case You still need support, Bedros provides it straight away. I've been thankful to many developers on themeforest who provide professional support in a timely manner, but nobody before was ready to help me 5 minutes after I ask my question. And Bedros did it for 2 days in a row.. I even started wondering if Bedros sleeps at all

Overall, highly recommended product!
Kind regards, Konstantin.
-User BlauStein,
RESPOSENSIVE – RESPONSIVE EMAIL TEMPLATES
After struggling with another (no-name) template, I was the first to purchase this one, graphics and text were ready to go and our went out newsletter the next day. Because it was so easy to work with I was able to meet my deadline. Absolutely beautiful, clean, professional I can't say enough about this wonderful template.
-User Webtress,
RESPOSENSIVE – RESPONSIVE EMAIL TEMPLATES
Love this template – it was very easy to use, and your design and layout is tasteful and clean!
-User smcd ,
RESPOSENSIVE – RESPONSIVE EMAIL TEMPLATES
Thank you for creating such a beautiful template and providing great support for it!!
-User mistygibbs,
RESPOSENSIVE – RESPONSIVE EMAIL TEMPLATES
Great theme. Bedros is great at helping out if you want a change.The theme is also very well commented which makes changes easier.:)
-User pauldutot,
CHARISMATIC EMAILER – EMAIL NEWSLETTER TEMPLATE
Great template, Bedros was extremely helpful when I experienced a weird error which was specific to my computer and was not a problem with the template. Definitely deserves 5 stars and I would buy from Bedros again!
-User Kathryna2z,
CHARISMATIC EMAILER – EMAIL NEWSLETTER TEMPLATE
I had a client who wanted an email campaign and I had never sent one before. I learned all I could in seven days and got a MailChimp account and bought a email template I thought would work with me as a novice at this endeavor. After I purchased the template and worked with it I wasn't completely satisfied with it and one day before I was to send the campaign your template showed up for sale and I purchased it knowing it would work with colors and feel I needed for the campaign. Your instructions are A++ and before I sent the campaign I did the MailChimps inbox inspector that previews ten email clients view of your template and I was satisfied with that result and sent the campaign off. I am a happy customer of your work/template, instructions and result from the campaign I sent this week.
-User Akh18,
DYNAMIC EMAILER – PREMIUM EMAIL TEMPLATES
I purchased this item about a month ago and am just now able to write you and tell you how pleased I am with it! I've been able to send out a couple different email newsletters for my client and they've been very happy with them. The templates are easy to use and customize and the help file you sent was very helpful! Thank you for a great product! Sincerely, Annette
-User Anettedusa,
DYNAMIC EMAILER – PREMIUM EMAIL TEMPLATES
Hey Bedros, Thank you very much for your email marketing templates, there awesome! And most importantly, thank you very much for all your help and support, its much appreciated. Mark
-User MarkHarrison,
ETERNAL EMAILER HTML EMAIL TEMPLATES
Great Job and thank you very much for all your help and support, I appreciate it. Francesco
-User Kikkino,
E-BUSINESS HTML EMAIL TEMPLATES
Thank you very much for visiting my page
Enjoy my files , and please don't forget to rate them.
Check out my latest work…
RETINADORE – Retina Ready Responsive Email Template
RESPOSENSIVE – RESPONSIVE EMAIL TEMPLATES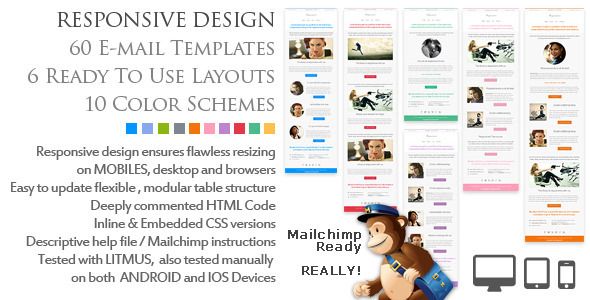 MOBILLIUM – RESPONSIVE EMAIL TEMPLATES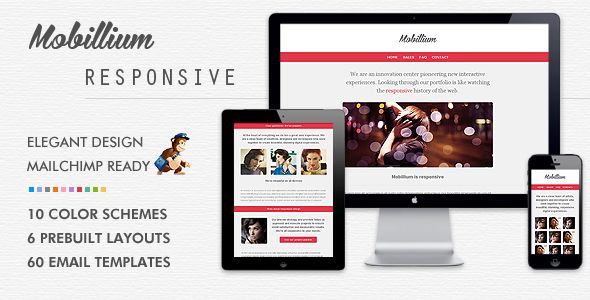 MOBILEMPATHY – RESPONSIVE EMAIL TEMPLATES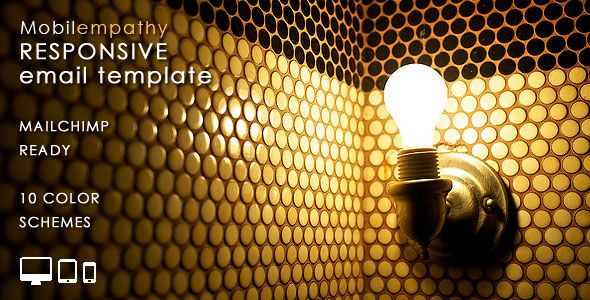 CHARISMATIC EMAILER – EMAIL NEWSLETTER TEMPLATE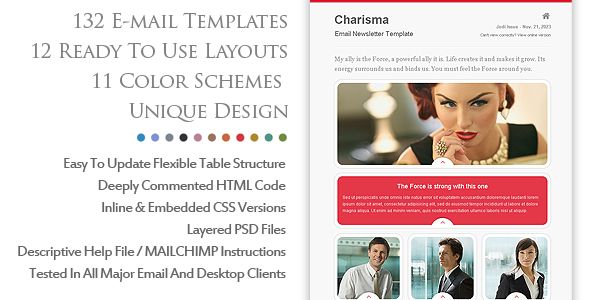 CVFolio CV/RESUME/PORTFOLIO EMAIL NEWSLETTER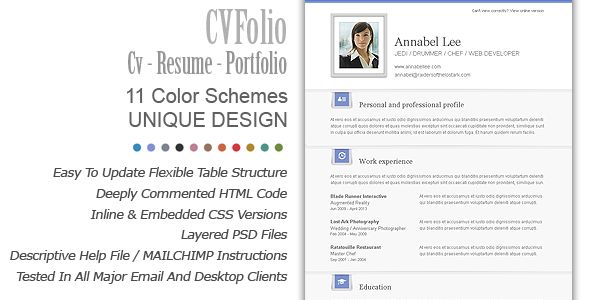 SUCCESS PREMIUM EMAIL NEWSLETTER TEMPLATES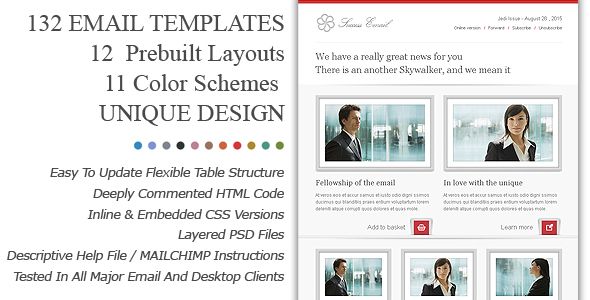 DYNAMIC EMAILER – PREMIUM EMAIL TEMPLATES
ETERNAL EMAILER HTML EMAIL TEMPLATES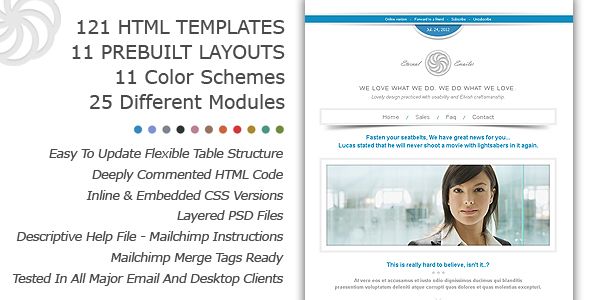 E-BUSINESS HTML EMAIL TEMPLATES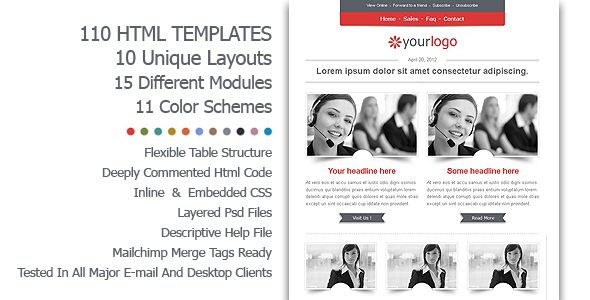 XML DRIVEN SHOOT AND REVEAL PICTURES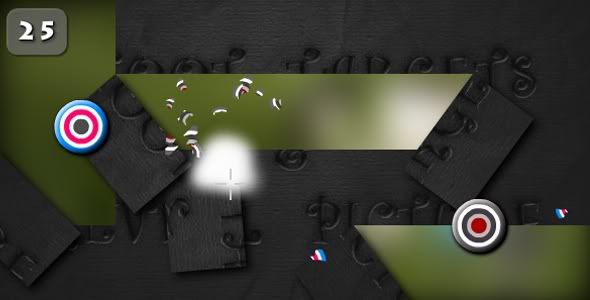 PARTICLE TEXT EFFECTS – 5 PACK
SCROLL WARS CRAWL TEXT ANIMATION
XML DRIVEN SPOTLIGHT ANIMATION