Music composer and sound designer.
The name's Brian Czernikowski, composer based in Argentina. Began composing and studying music production since I was 14 years old. My style goes from making all kinds of music such as Orchestral and Cinematic works you could find in films or video games, to Folk, as well as Rock/Metal, Blues, Funk and even Jazz music (and a whole mixture of all these genres). Also into sound design.
I'm also available for freelance work. If you need me don't hesitate to contact me. Cheers!
For any doubts and additional support contact me!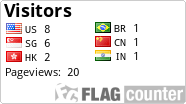 I'm also an avid guitar player so I sometimes make guitar centered songs and upload guitar playthroughs. However I tend to upload this to my youtube channel which you can find here.
But that's a different story.
Public Collections
View All Collections