COMPLETING YOUR IMAGE WITH THE POWER OF SOUND
Hi! Thank you for stopping by.
Little Kings Music is a music studio that produces professional audio for all kinds of projects; commercials, animation, film, trailers, websites, etc. The music that we make is very diverse, so you can find almost every genre in our portfolio. Our library will expand in the next few weeks so feel free to drop by every now and then.
Cheers!
VideoHive Authors, feel free to use any track of our portfolio. Just let us know and we'll post a link to your item here!
Please don't forget to rate our music!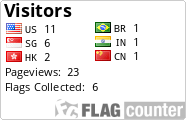 Public Collections
View All Collections