Portfolio of Kiraly Tamas www.kiralytamas.eu
About Kiraly Tamas
Hi, my name is Király Tamás from Romania. I have a strong passion for
web design
and
front-end developing
and my presence on this site is part of my online portfolio. www.kiralytamas.eu
Thank you for your interest and please follow!
What I am working on right now?
3D Like Image Gallery
Decorative Badges for Your Site
Glossy Web Boxes
Phone App v2
Some FAQ section
Are you available for freelance work?
No, I'm currently unavailable for freelance work. Right now I'm focusing my attention on the projects of the company I work for, my presence here is purely for fun and my own name branding
Do you offer any support or modifications on your files?
Yes, I do and would be certainly happy to discuss on any modifications. Just fill out the form to the right of my profile page with your question and I should get back to you within 1-2 business days (EET).
Whats the easiest way to reach you?
Regarding an Envato file: The form at the right on my profile page
Regrding anything else like what's the meaning of life or what is the universal question to everything via my website contact form here
Do you have an online portfolio? Do you have a blog?
Yes, it can be found at www.kiralytamas.eu Currently I do not have time for writing a personal blog, but I would be happy to discuss any design related stuff with you.
Where to follow?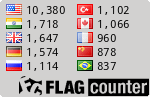 Public Collections
View All Collections