Mafloral's Mixed Media
Hi there Guys & Gals
Well I am on my 4th band template so this is what i have been doing. I have teamed up with a WP coder and we are releasing a WP version of all my Band templates. Starting with the Kiss template. So stay tuned….
Just doing some updates to the profile page.
I kinda dropped the Flash, Music and 3D and got into some cool HTML5 &CSS3 Stuff oh cannot forget the jQuery cus without it it would be plain and boring, I have done 3 Templates for TF and working on some more targeting each media section starting with the Bands & Musicians, the reason being is that i am also a musician and when i looked for templates there were nothing but cheesey templates so i wanted to help out fellow musicians to have a cool and flashy site but of course without the flash
. Anyhow i hope you like them so far and thanks if you've already purchased one.
"IF YOU PURCHASED ONE PLEASE RATE IT WOULD BE GREAT, THANKS"
After the Band Themes i will come up with some cool photography templates that stand out from the rest so tune in often to check out my new releases.
If you have any questions or problems with any of my files please zap me an email and i will get back to you ASAP. All custom work to my files would fall under freelance work.
Now I can take on freelance work so gimme a jingle if you have a project in mind.
Cheers.
Lester
My New RitualHealing Musician Template html5 Theme "Now ON Sale" @ Themeforest
A New "Hip-Hop Template html5 Theme "Now On Sale" @ Themeforest
Adagio Musician Template html5 Theme "Now On Sale" @ Themeforest
A New "Band Template html5 Theme "Now ON Sale" @Themeforest
My New "Videografico html5 Theme "On Sale" @ Themeforest
My New "Mysterio JQUERY – HTML Template" On Sale @ Themeforest
The Mysterio theme is a dark themed template loaded with jquery plug-ins, the index page cosists of The awesome Flash Xml Piecemaker 2 slider, Superfish Dropdown menu, Twitter Reader, News Slider, Footer menu, Social Icons with Tooltip. The layout is the 12 gridumn system minimum width 1000 px, The template has 21 cool and functional pages including the index page, I have tested the template in FF, Chrome, IE, and Safari.
the template pages are:
Index page
About us Page – What We Do Page – Company Profile Page – Our Team Page
Bookings Page
Latest Projects Page
Pages – Intro Page – Latest News Page – 404 Error Page – Under Construction Page – Layouts Page
Sub Menu – Typography Page – Options Page – Read More Page – Privacy Policy Page
Galleries Page – Gallery One Page – Gallery Two Page – Gallery Three Page
Contact Page
My Visitors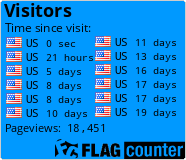 To all my customers. "PLEASE TRY TO RATE MY FILES IF POSSIBLE" Thanks
Lester
Public Collections
View All Collections