Nitro Themes
Hi there Guys & Gals
Here is a big update, mafloral became Nitro Themes. Same great quality files with friendly and fast support service. The only difference is the name and i have added a professional WP guru Mahbubur Rahman to the team, to bring you even better quality product that will be as user friendly as possible.
I will be doing all the design aspects and my partner in crime will be doing all that cool WP stuff.
Cheers
Les Majszki
Our first theme will be UNIK which is a universal music Wordpress Theme for all of you music lovers out there.
We will be releasing our awesome Astrid Multi Purpose Wp Theme, lots of cool features and functions. The theme options are insane wait until you see so stayed tuned and check back soon. Release date will be near the end of September 2015.
"IF YOU PURCHASED ANY ONE OF OUR FILES PLEASE RATE IT WOULD BE GREAT, THANKS"
If you have any questions or problems with any of our files please zap us an email and we will get back to you ASAP. All custom work to our files would fall under freelance work. We are very competitive with freelance prices so if you have something in mind please feel free to email us.
Cheers.
Team Nitro
New ASTRID WP Theme "COMING SOON" to Themeforest
New UNIK WP Theme "ON SALE" @ Themeforest
Nitro Theme Visitors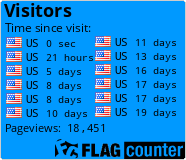 Thanks for visiting.
Cheers
Team Nitro
Public Collections
View All Collections