Time Keeps on Ticken
VISIT OUR SITE! Use promo code: ENJOY50 (limited time offer, does not apply to single libraries, bundles or Mini Packs) 14,300+ designed and source sound fx for $99.50 A must have sound library for the 21st century game and sound designer!
http://www.epicstockmedia.com
OUT NOW – SCI-FI EVOLUTION – ELITE INDIE GAME SOUND LIBRARY
http://epicstockmedia.com/shop/sci-fi-evolution/
Each Time-lapse has its own story. We hope it brings your stories to life!
SoundBuddys Video Showcase
Thanks for taking a Look! Be sure to check out Epic Stock Media's other Channels If were a good fit for your Project, Thank you for your purchases! We Love feedback, and Ratings.
Thanks for your support!
ESM.
Featured Channels!
Ghetty – Non Exclusive Music, Cinimatic Impacts, Game Sounds & Sound Effects
Epicstock – Cinematic Impacts, Risers & Game Sounds
Epicsounds – Exclusive Music & Sound Effects
NEW CINEMATIC TRAILER TRACKS!
Protectors of Earth
The Last Stand
Creation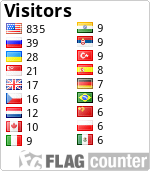 Public Collections
View All Collections