VamTam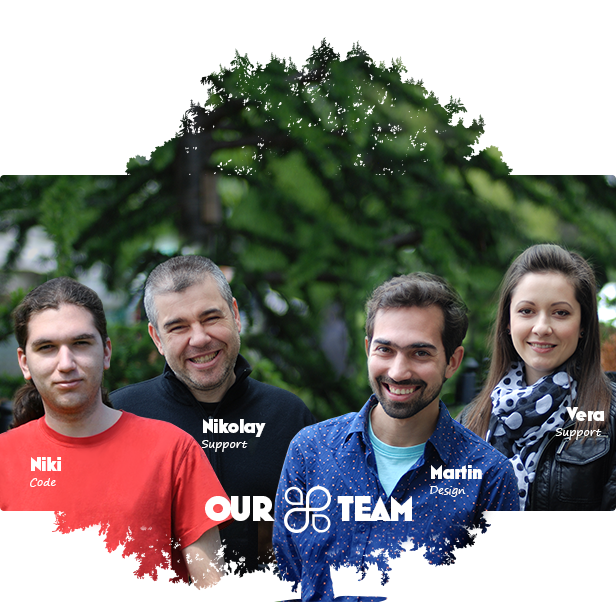 Creative design agency that specializes in Premium Wordpress Themes. We are passionate about good design and strive for perfection in all the work we do We are based in United Kingdom and Bulgaria.
What support do you offer?
All Vamtam themes, comes with extensive documentation and video tutorials that help you install, set up, and edit your theme and you don't even need a lot of wp knowledge or programming skills like js, or php.
Support Channels
Vamtam provides theme related support via our Help Desk, knowledgebase & video tutorials. We may request you to e-mail us your login and ftp details when needed, in which case we will communicate via tickets to protect your confidential details.
Support Hours
Our general support hours are Monday to Friday, 0 – 24h. During this time, we can generally provide feedback on any support queries within 6 – 14 hours, whilst we will also commit to answer any queries during weekends and holidays within 24-36 hours.
Extent of our support
We only cover support for our themes, and cannot give general WordPress support that isn't related to our themes. For general WordPress support you will have to use
www.wordpress.org/support
We understand that there is a fine line between what is considered support & modifications. So whilst we will try help you with any type of query (support or modification), we cannot provide extensive help in terms of modifications. Technical support will thus take priority over modification support. If you need some features not provided by Vamtam framework and the theme, feel free to contact us and we will find customized solutions for your problem. Our development department offers development and design services on the top of Vamtam Framework, so if you need some work outside the scope of the theme and framework, do not hesitate to submit a job proposal.
Definition of modification support
If you are requesting modification help, which only requires us to publish a couple lines of code, we will be glad to assist you. If however your query requires more than that amount of code to be published, we can only provide guidance and you would then need to hire a developer if you don't have the skills to implement it yourself.
Bug Fixing
It is our commitment to fix all theme bugs as quickly as possible after they are brought to our attention. During our general support hours, we can fix bugs within 24 – 48 hours.