10 Top Landing Page Templates
Bestsellers, bestsellers, bestsellers! The list of the 10 top landing pages of all times. A great way to boost Your sales and conversion with these awesome products! Warning: Top-notch support included!
Lista Landing Page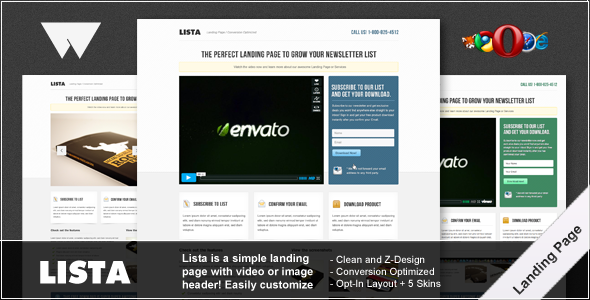 Lista Landing Page is a premium landing page design for your newsletter or download, even just a service, your choice! Lista Landing Page takes good use of the Z Reading pattern to guide the eye around the design and ultimately convert your visitors in to subscribers or buyers.
Conversion – Premium Landing Page
Conversion is a premium HTML landing page. Its great structure and clean, professional design as well as a variety of page templates allow it to fit to both transactional and reference landing pages.
The main goal of a landing page is to convert visitors into customers, therefore the layout is specially designed and fitted with a variety of features that will make that happen. Coupled with a structure that's highly customizable, this product will be perfect for your product, service or company presentation.
Clickr Landing Page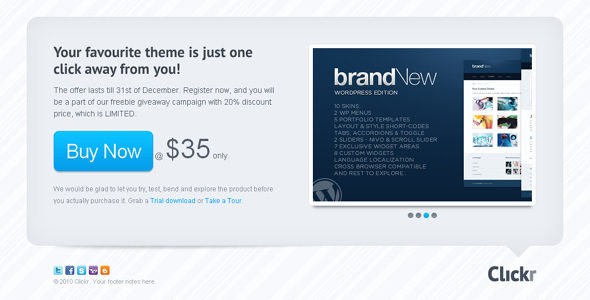 Clickr is a click-through landing page with above-the-fold layout and straight forward message – "Read the offer and Click to buy".
The product/service offer is conveyed in form of a speech bubble, raised by a Company Logo. A big call-to-action button is separated from a smaller secondary call-to-action, to encourage buyers more towards the "purchase" and not the "trial download".
Landing Soon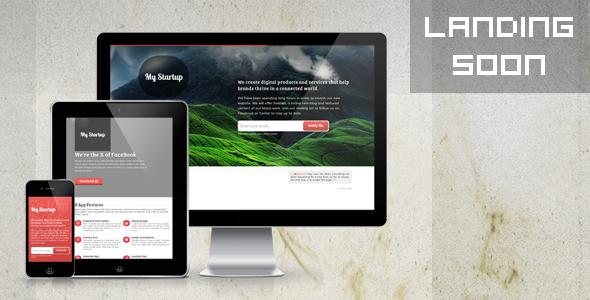 Multi-purpose Landing & Coming Soon theme.
BookPage – Sell your books with Style!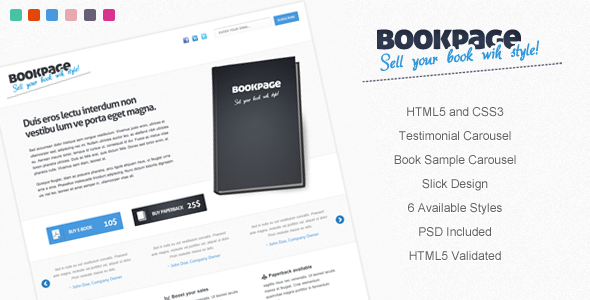 BookPage is the landing page template for all those internet marketeers who are releasing their own (E) Book. It has everything you need to show of your hard work.
X-Tech Landing Page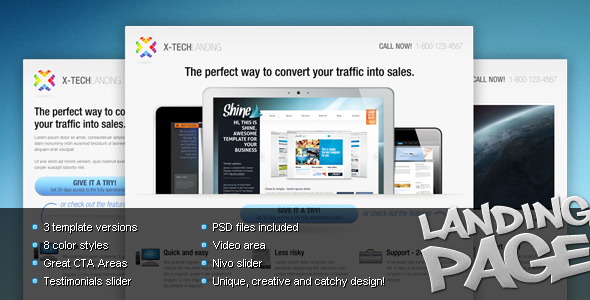 Welcome to X-tech – this premium landing page has been produced with the marketer in mind!
The landing pages are perfectly formatted using good practices for landing page design including strong, obvious CTA areas (Call To Action) to help convert visitors into clients / customers. You can choose between 3 page variants: Single big image, where the main focus is on a big image with a Call to action below. Second variant includes some more info in main top area, call to action button and the video embaded.
Third variant insteed of a vide has a image slider. Each variant has 2-row features section and the testimonials section below. The footer contains some contact information, map with modal box effect after you click on it, additional text field and sodiel media icons.
Qloud Landing Page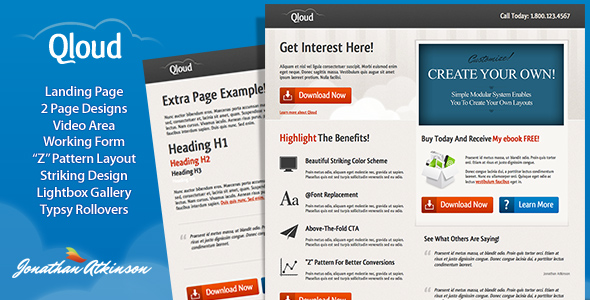 Welcome to X-tech – this premium landing page has been produced with the marketer in mind!
Welcome to the Qloud – this premium landing page has been produced with the marketer in mind! With a "Z" pattern flow from the headings, to the call to action areas and the informative video or image area to the right your visitors will be compelled to click that buy now button!
Klix Landing Page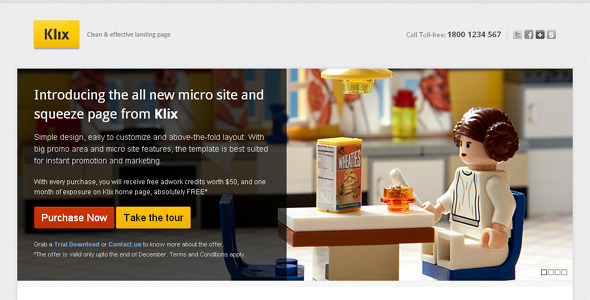 Klix template is designed for instant promotion and marketing of your product. The template is a mix of click-through landing page and micro site. Depending upon your requirements, the template can be used as a stand-alone squeeze page, or a micro site. With above-the-fold-layout, product sliders, image gallery and working subscription form, the template can be potentially used to convert your visitors into buyers.
App Showcase – iPhone and Mobile App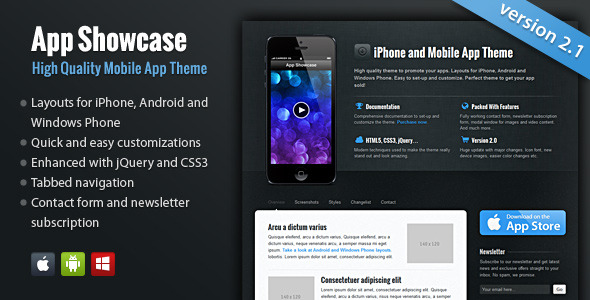 Premium theme to promote an iPhone, Android or Windows Phone App. App Showcase is a professionally designed theme including many features to help you to promote and sell your app.
You should take a look at my new responsive App Shopper theme!
Nostalgia – Responsive Landing Page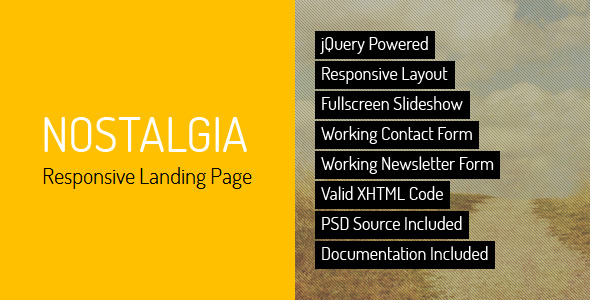 Nostalgia is a HTML responsive Landing Page – personal or corporate, based on full-screen slider. The Template is maintained in a minimalist, contrasting style. Background images kept in retro tones contrast with modern minimalist content.
Landing Page is divided into sections: hero, sliding gallery, features with video preview, testimonials and contact with map of location and working contact form. The Template has a responsive layout that looks great on mobile and tablet devices.
---
1228 Sales $15

886 Sales $19

874 Sales $9

1079 Sales $15

1637 Sales $12

2440 Sales $13