10 Top Joomla Theme Bestsellers
Bestsellers, bestsellers, bestsellers! The list of the 10 top Joomla themes of all times. A great way to start Your new project with these awesome products! Warning: Top-notch support included!
Ammon – Template for Joomla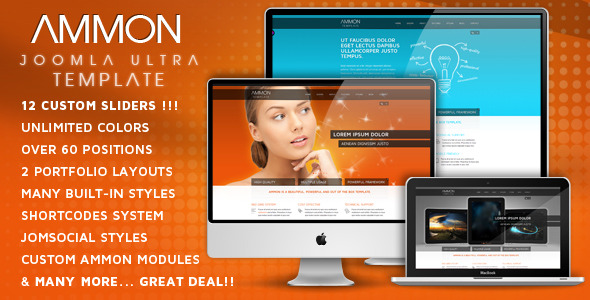 Ammon is an awesome, creative, ultra-premium template for Joomla 2.5, based on the powerfull Gantry framework.
BlackStudios Creative Joomla! Template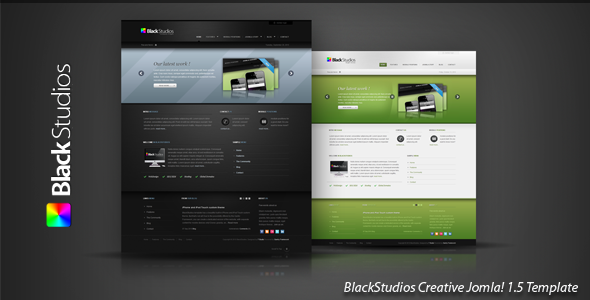 BlackStudios is a modern, clean and stylish template designed for Joomla! 2.5. Perfectly suited for web studios, creative agencies, product websites, blogs or portfolios.
Fontaine – Clean Responsive Joomla Template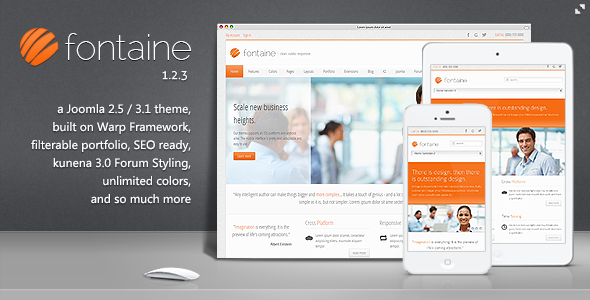 Fontaine is a professional and business Joomla 2.5/3.1 template with a clean layout and elegant look. Its subtle touch makes it best suited for a corporate or business site. Fontaine comes packed with dozens widgets and an intuitive admin option panel.
EKHO Unique Joomla Template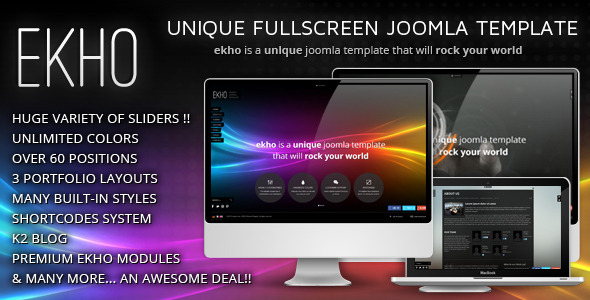 Ekho is a unique, awesome, creative, fullscreen template for Joomla 2.5.x & 3.x. It will really rock your world!!
FutureProspects Stylish Corporate Joomla Template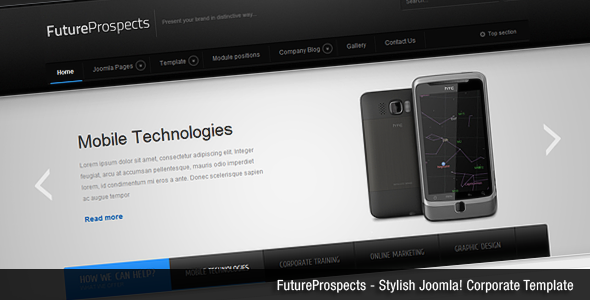 FutureProspects is a clean, stylish template designed for Joomla! 2.5 CMS. It was designed as a template for business/corporate, but it will suit well in many kinds of projects like product websites, creatives, or blogs.
JF Social – Joomla JomSocial Template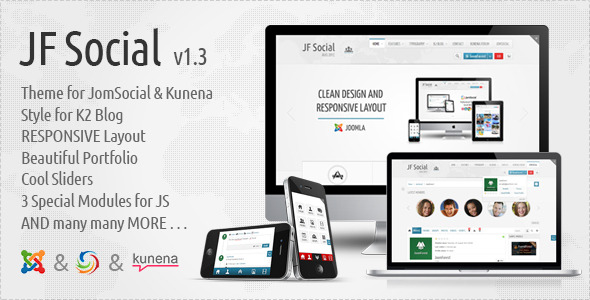 JF Social is a Professional Joomla, JomSocial and Kunena templates with lots of features. It is well suited for any kind of website, specially for Social/Community/Forum, Blog, Corporate, Business, Portfolio… and much, much more!
QuickM – Template for Joomla 1.5
EOS – Template for Joomla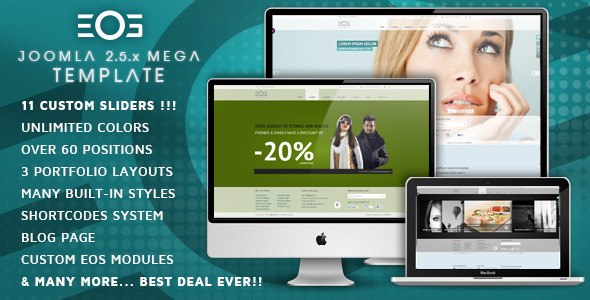 Eos is an awesome, creative, mega-premium template for Joomla 2.5.x, based on the powerful Gantry framework.
KALLYAS Responsive Multi-purpose Joomla Template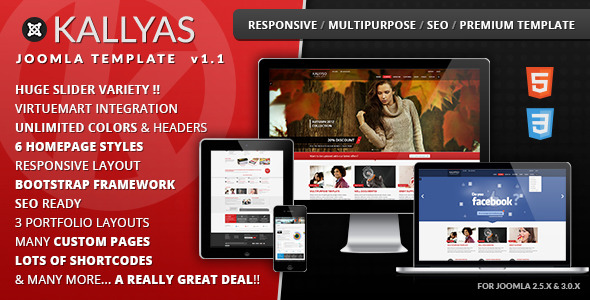 This is kallyas template, one of the most complete, premium template ever made. This is an ultra-premium, highly-responsive joomla template built for today websites. It's super flexible, clean design (and code), without no modesty. It has the latest techologies and trends and it can be used in a huge variety of domains. It's also a great deal having premium plugins inside!!
RT-Theme 15 Premium Joomla Theme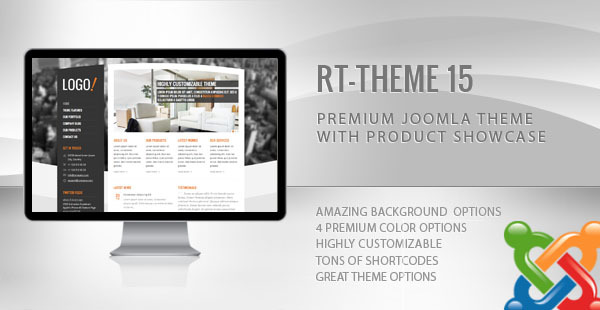 RT-Theme 15 is a premium Joomla theme with powerfull CMS tools. You can use it for business, corporate, product catalogue, services or portfolio web sites. The product and portfolio tools also give you wide opportunities to use in various services as tour iteneraries, rent a car, real estate or hotel room presentations.
---
723 Sales $43

1185 Sales $48

2684 Sales $49