Fashion Theme for Opencart 1.5
Fashion theme is very clean, decent and easy to install and gives wide range of OpenCart version compatibility. You don't need any HTML/CSS knowledge to install this theme, just need to upload and select and enable require modules comes along with this theme, that's it.
Clothing Opencart Theme
Clothing Opencart Theme. Compatible with Opencart 1.5.3.1, 1.5.4.1. This theme will be best used for a clothing store.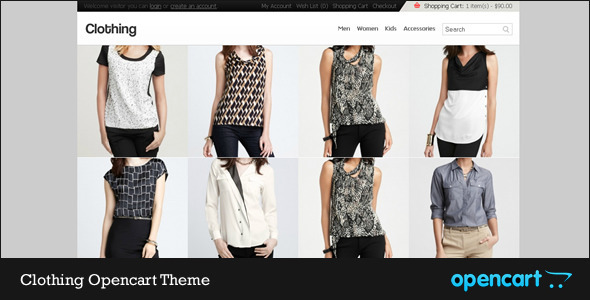 T-shirts – OpenCart Theme
T-shirt is a simple and easy to use OpenCart theme. It can be used as a t-shirt or any kind of store.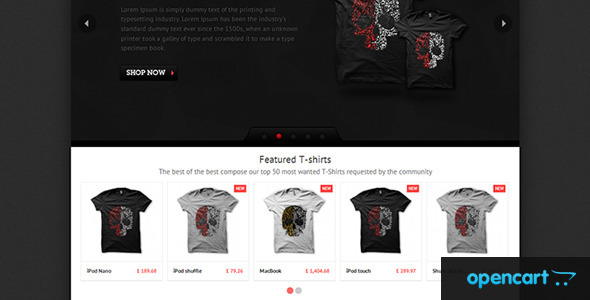 ---
139 Sales $21

221 Sales $32

175 Sales $29

290 Sales $43

186 Sales $27

55 Sales $32

61 Sales $25

535 Sales $23

66 Sales $43

70 Sales $43

194 Sales $43

1109 Sales $35

810 Sales $23

207 Sales $48

30 Sales $48

1613 Sales $39

104 Sales $23

80 Sales $48

43 Sales $48

180 Sales $36