Able pro v7.3 released. Older v6.1 is still included in download package. Please check detailed change log at the bottom of the page.
Angular 4, 5 & 6 separate folder available in download package
PHP version is comes with only Able Pro v6.0 (i.e. Older version)
Make Sure Angular version have less feature than HTML version because of lack of 3rd party plugins support in Angular. Make sure you must check the Angular version demo first.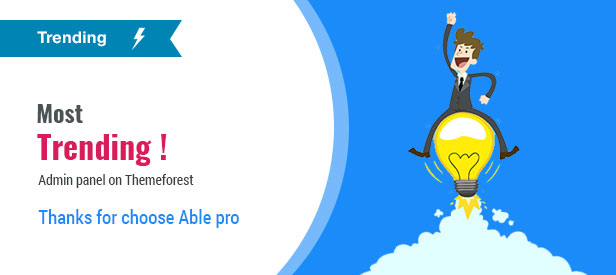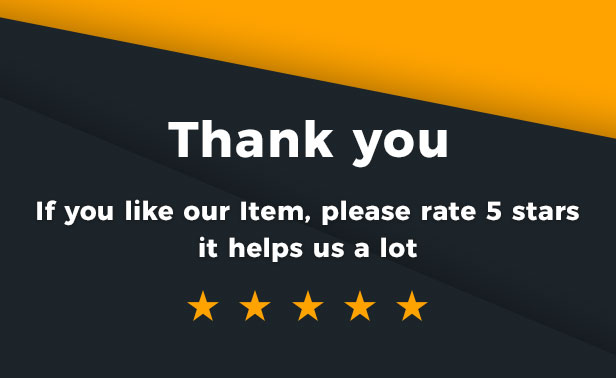 Sneak Peak of our few customer's Review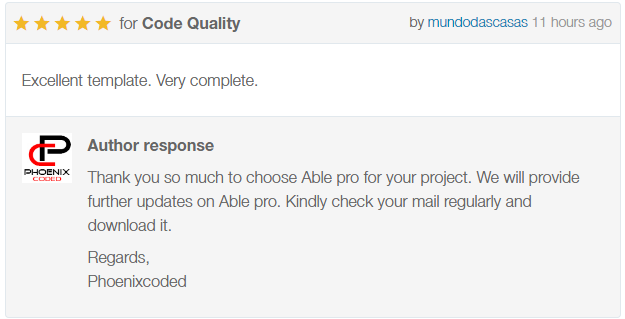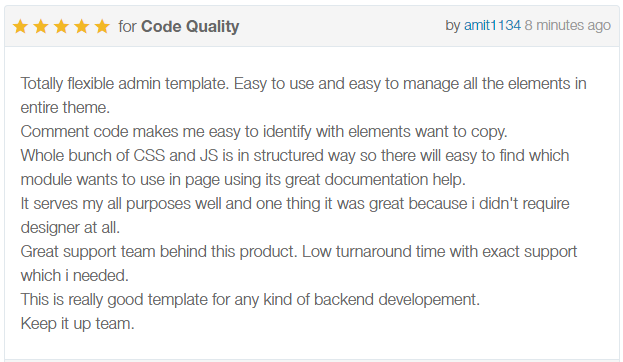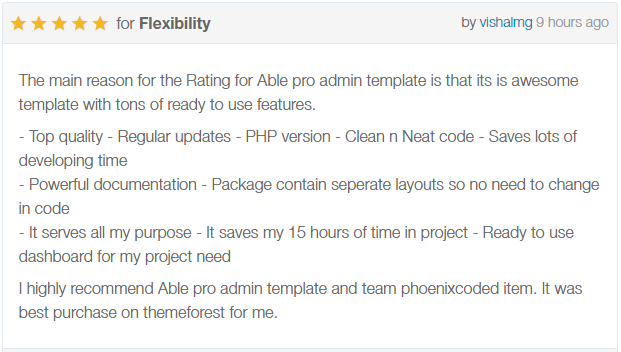 Description
Able pro 7.0
– is fully responsive admin template crafted by Phoenixcoded in Bootstrap4 framework with material look and feel. Hurry up !!!!
Similar Products
Updates

21-08-2018 - Release v7.3.1
-----------------------------------
HTML
----------
- No change

Angular
----------
- upgrade to angular cli 6.0.7
- for easy setup add new pakage skeleton for virtical and horizontal
- error 404 for amchart svg images
- horizontal menu overlay problem solved
- mobile and tablet device spacing problem solved
- amchart zoom to index solved

10-05-2018 - Release v7.3
-----------------------------------
- Note - skip version v7.2
- Major changes in both HTML & Angular versions.
- older version v6.1 is still available in download package.
- Angular 4 & 5 version also still available in download package.

HTML
--------
- Added documentation in download package.
- Menu hover transition remove.
- Menu hover & active radius reduce
- Authentication Pages change
- File upload page change.
- Box layout improved.
- Few of bugs fixes

Angular
---------
- Release Angular 6 compatible version.
- The horizontal version available for Angular 5 & 6 too.
- Added more components. Check attach documentation for that.
- Responsive bugs solve.
- Apply all HTML version changes in Angular

12-02-2018 - Release v7.1
-----------------------------------
- Angular 5 version for newer Able pro 7.0
- No change in HTML version.

30-01-2018 - Release v7.0
------------------------------------
- Remove support of Angular 1 Version
- New Menu Layouts + Versions available.
- Angular 4 Version Available now for older version v6.1
- Its completely  different from v6.0
- Documentation changes for v7.0

28-09-2017 - Release v6.0
------------------------------------
- Bootstrap 4 Beta version compatible
- Bower Components folder structure changed. Changes made on every HTML Pages which contain bower components.
- Bower installation through bower-installer 
- visit https://github.com/rquadling/bower-installer for more info
- Bugs fixes on Menus
- No change in Angular version
- note :- Its not recommended to use Able pro v5.0 with 6.0 OR you may replace CSS / JS assets/ files for a new update.

01/05/2017 - Release v5.0
------------------------------------
- Bug fixes

03/04/2017 - Release v4.0
------------------------------------
- Angular version included in package with Bower, Grunt compatible

09/01/2017 - Release v3.0
------------------------------------
- RTL - Boxed Version included in Package.
- PHP version Horizontal mobile menu fix.
- Changes in all .html files for better performance.
- Detailed change log provided in Documentation.
- Kindly replace all CSS / JS files for better effect.
------------------------------------

24/01/2017 - Release v2.0
------------------------------------
- Seperate folder for Horizontal - Vertical Layouts with light and dark version seperate too.
- Seperate folder for PHP version.
------------------------------------

21/01/2017 - Release v1.0 Initially