All in One – Parallax Muse Template
All in one is a Multi-purpose Muse Landing page Template that can be used for multiple purposes. You can customize this template as you like. You can use it for Real estate, Travel, Consulting, Education, Law, Health and beauty, Startups, SaaS, event etc.. You have no limits to customize. Make anything you want.

Features
Multi-purpose Landing page Template
Lead Generation / Click through
5+ different layouts to choose (Bundle)
Conversion optimized design
Desktop, Tablet and Phone Versions
Compatible with Adobe Muse 2014.2 and above
Easy to Editable
In-Browser Editing
Free support
and more..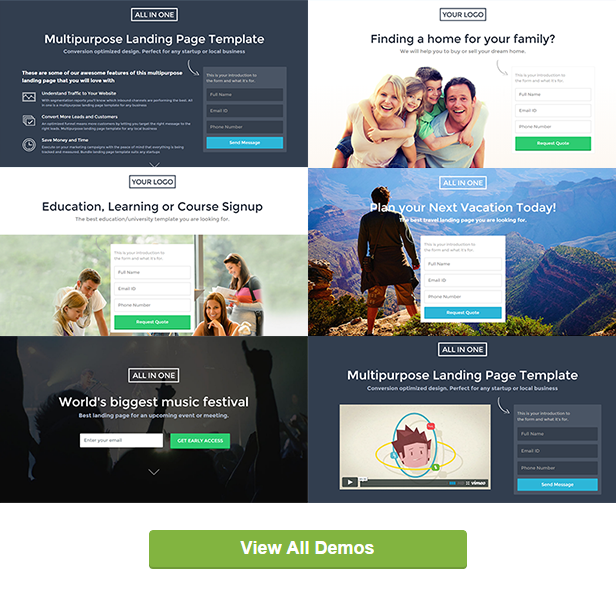 Who can use this landing page template?
Startups, Local businesses, Media, Education, e-course, Universities, law, chartered accountances, consultancy, marketing firms, inbound, internet, software, hosting, special offer, discount, coupon code, real estate, event, rsvp, camp, mobile app, travel, tourism, package tour, weekend trip, hiking, biking, creative agency, webinar, event, summit, meetup, Blue Colar, Engineering, Plumbers, Piping products, Electrical, fittings, sanitary, repair, renovation, heating, sewerage, roofing, handyman, industrial, paiting, ceiling, tiling, technicians, saas, prodcut landing, beta access, exclusive launch, pre sales, promo, hotels, non profit ebook, ecommerce…. And +100 more… Yes, It really fits for you too.
Pioneer in School Management System