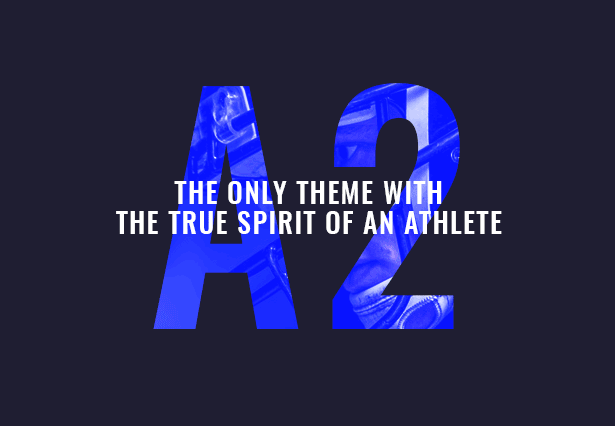 Compatibility – Magento 2.3.0, 2.3.1, 2.3.2
Current Version 1.3.1 – 20 August- View Changelog
"Premium Defer Parsing Js with exclude options. Additional Theme Optimizations, and more."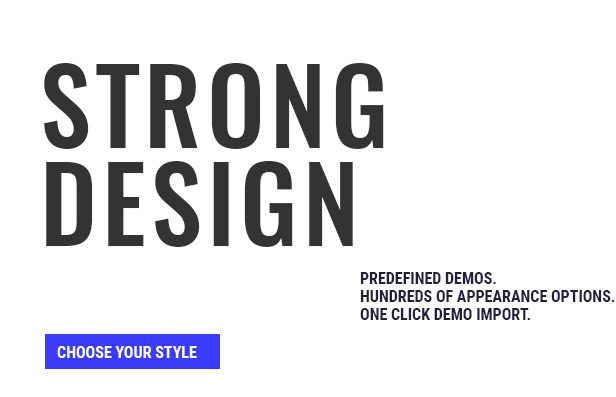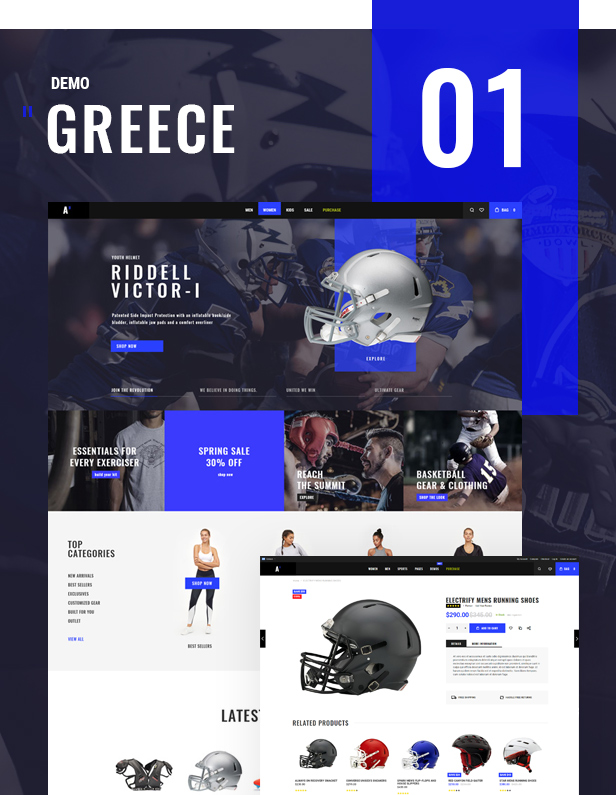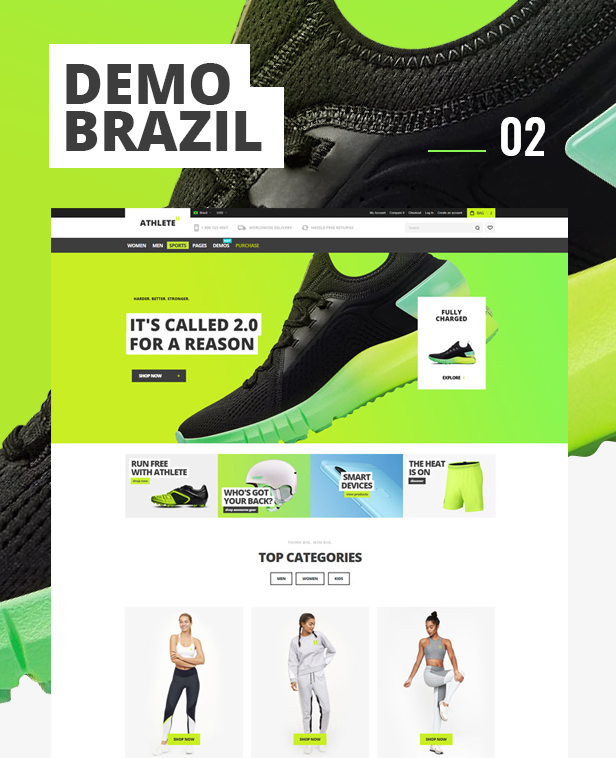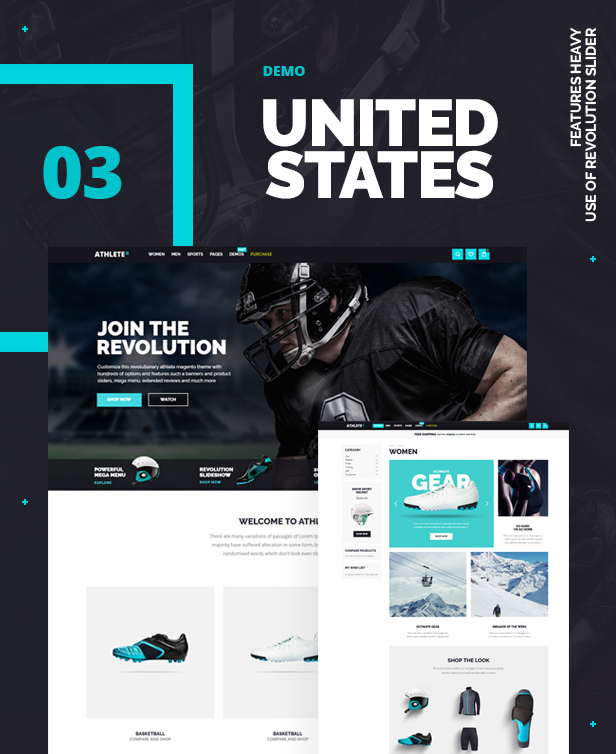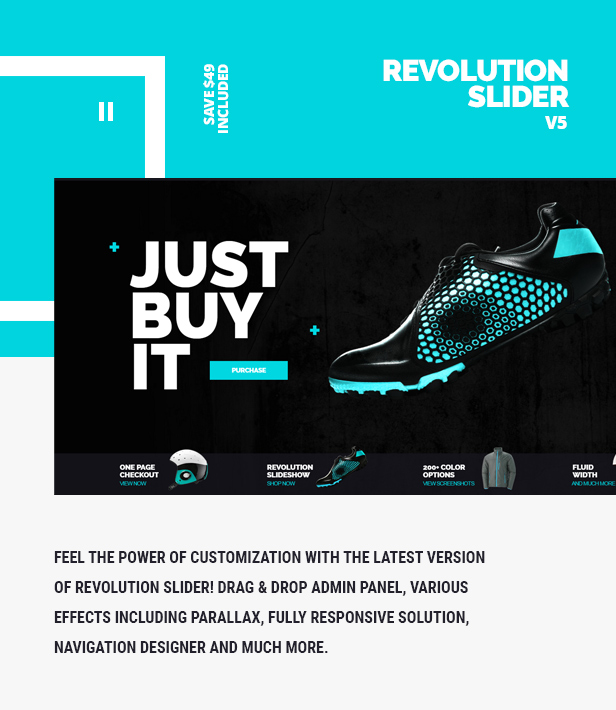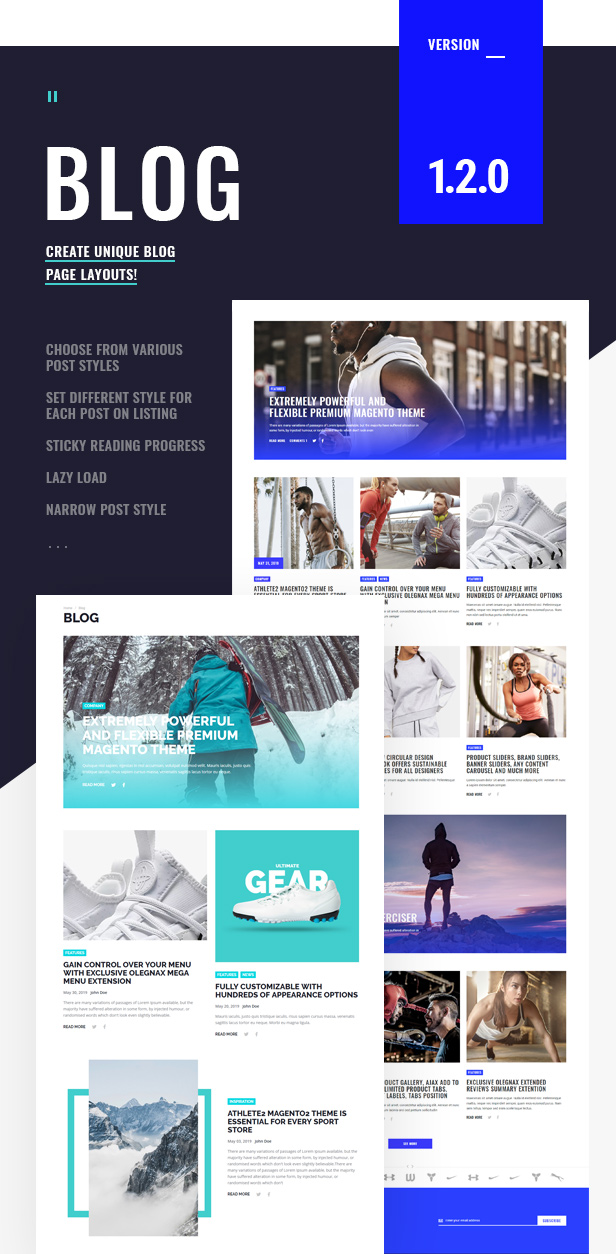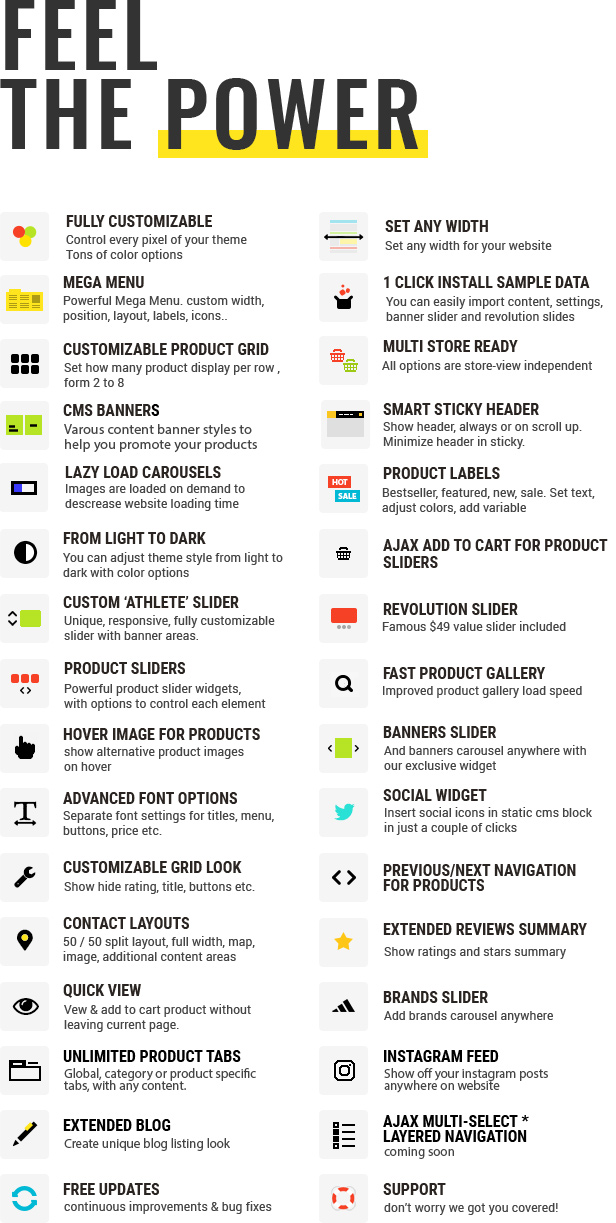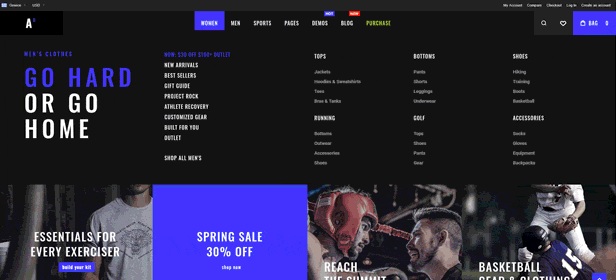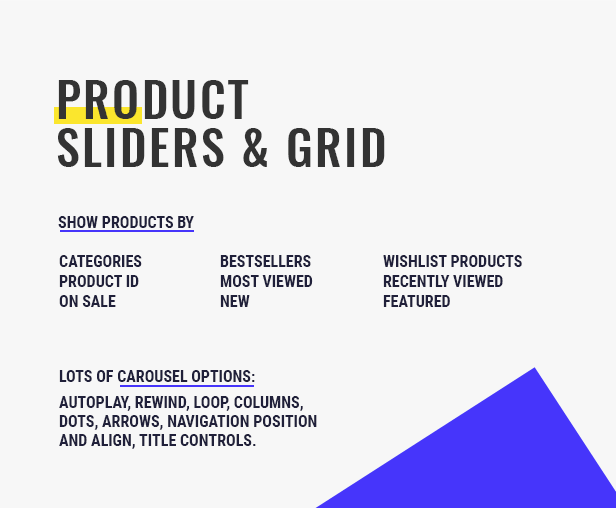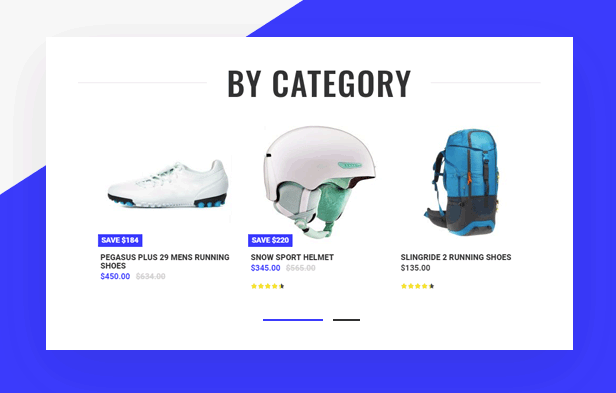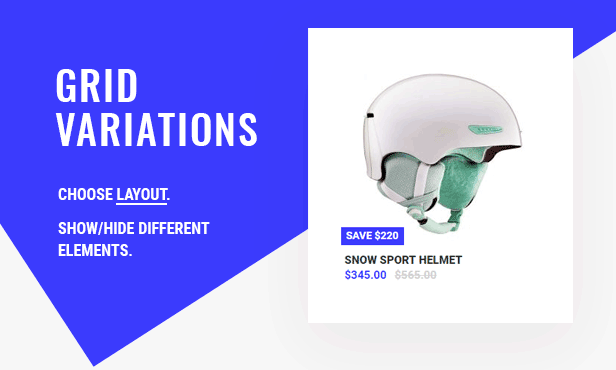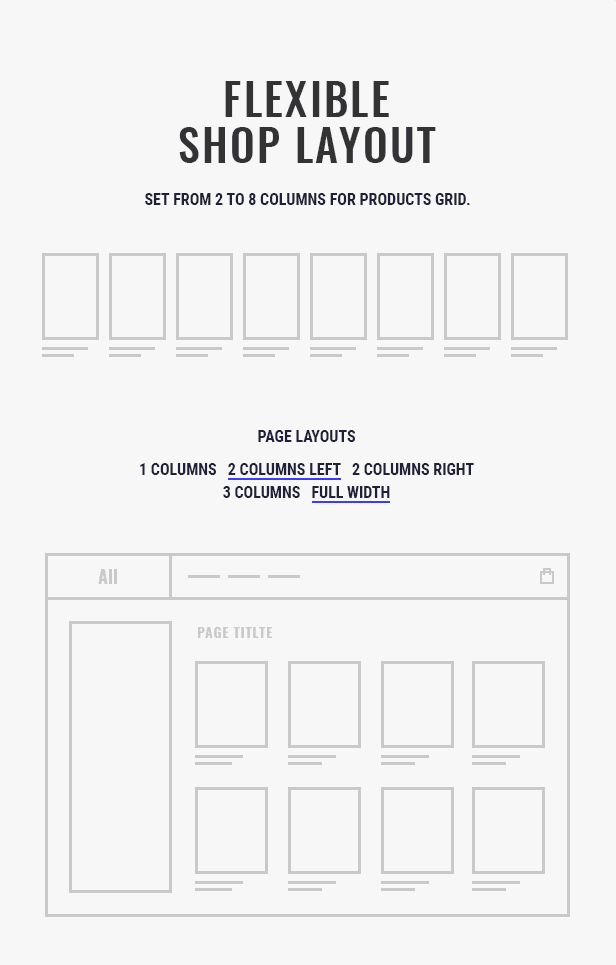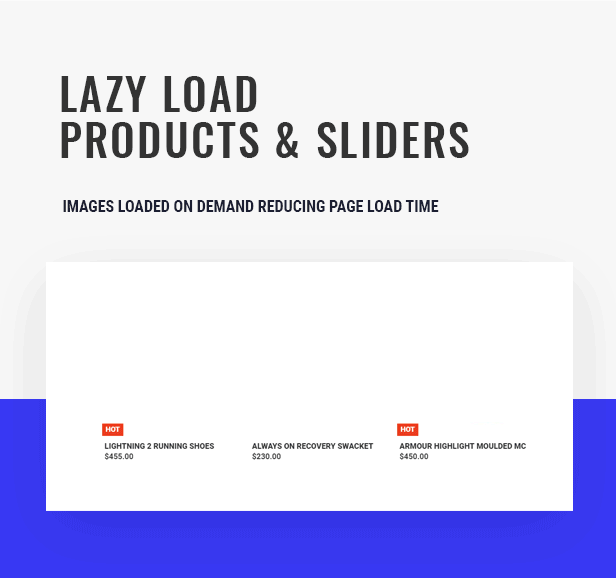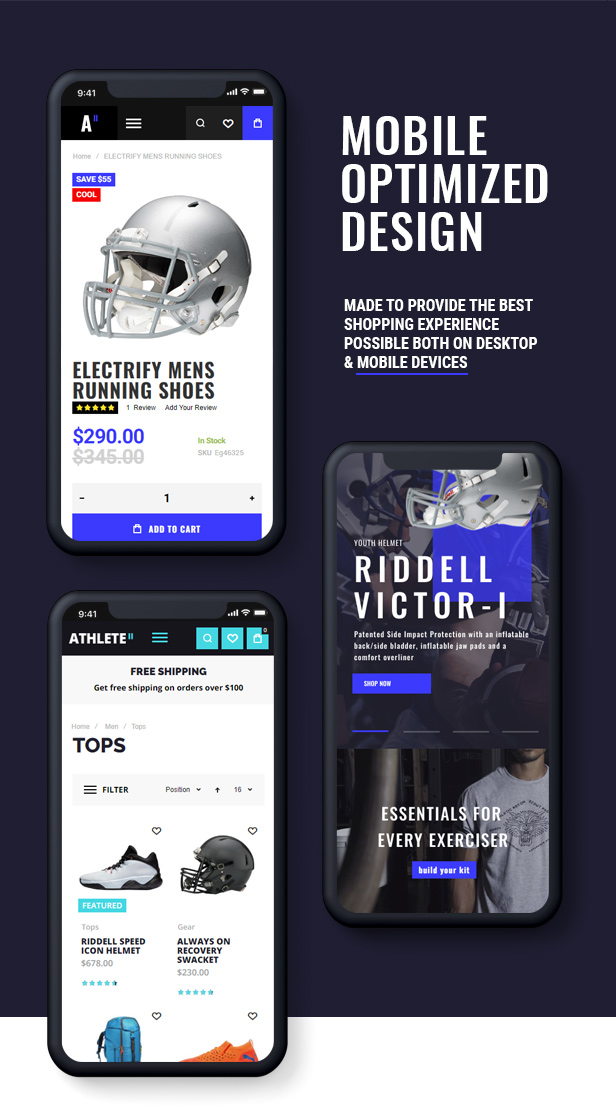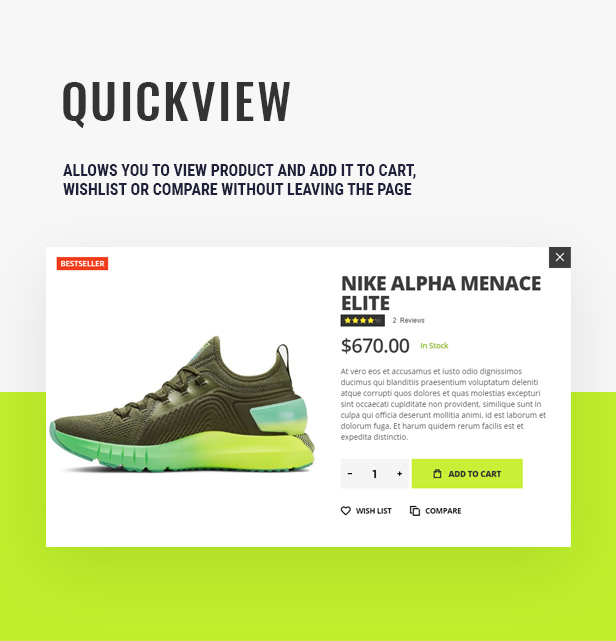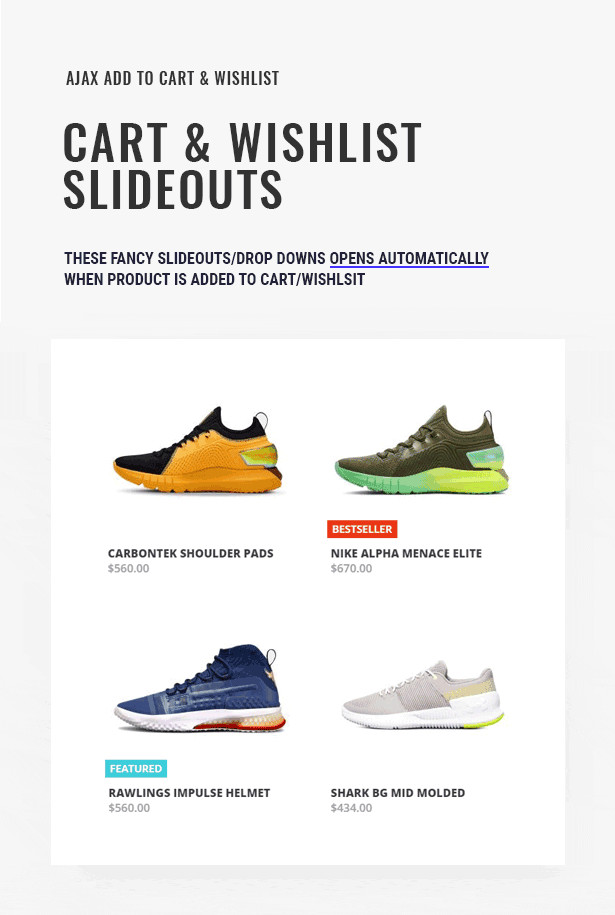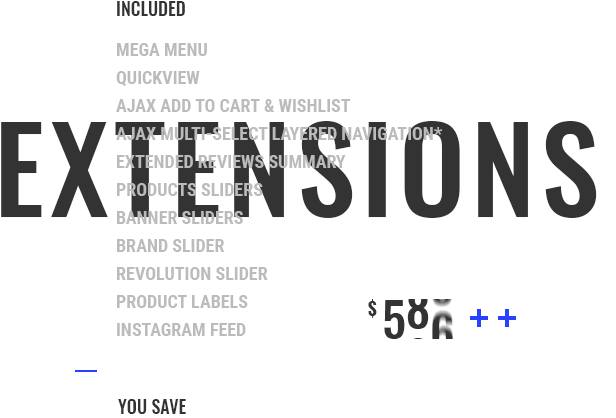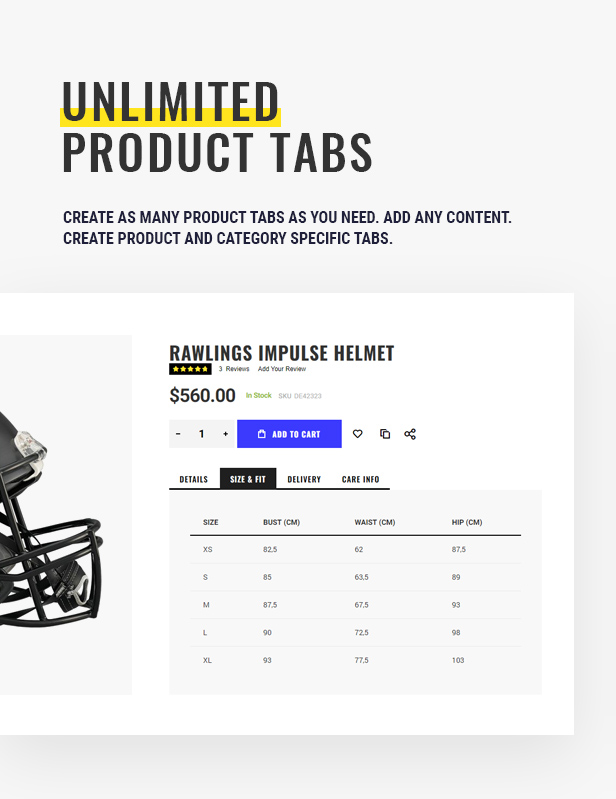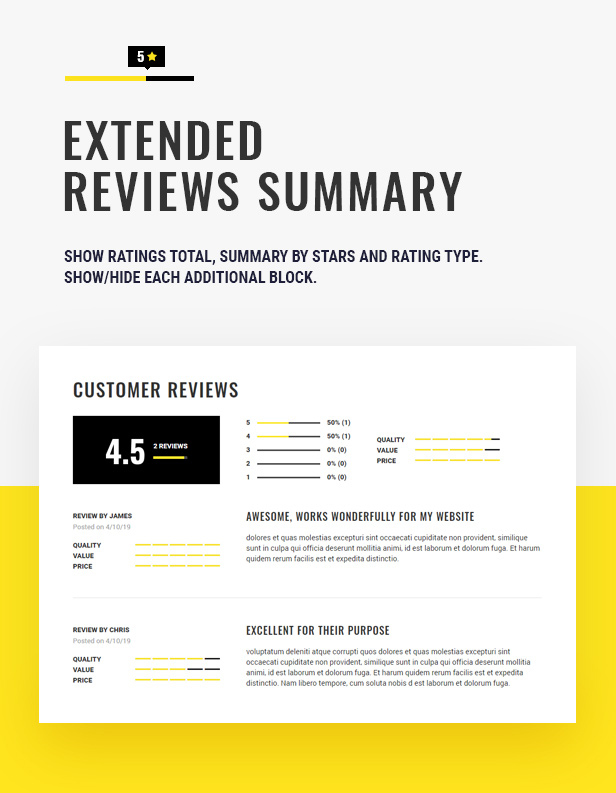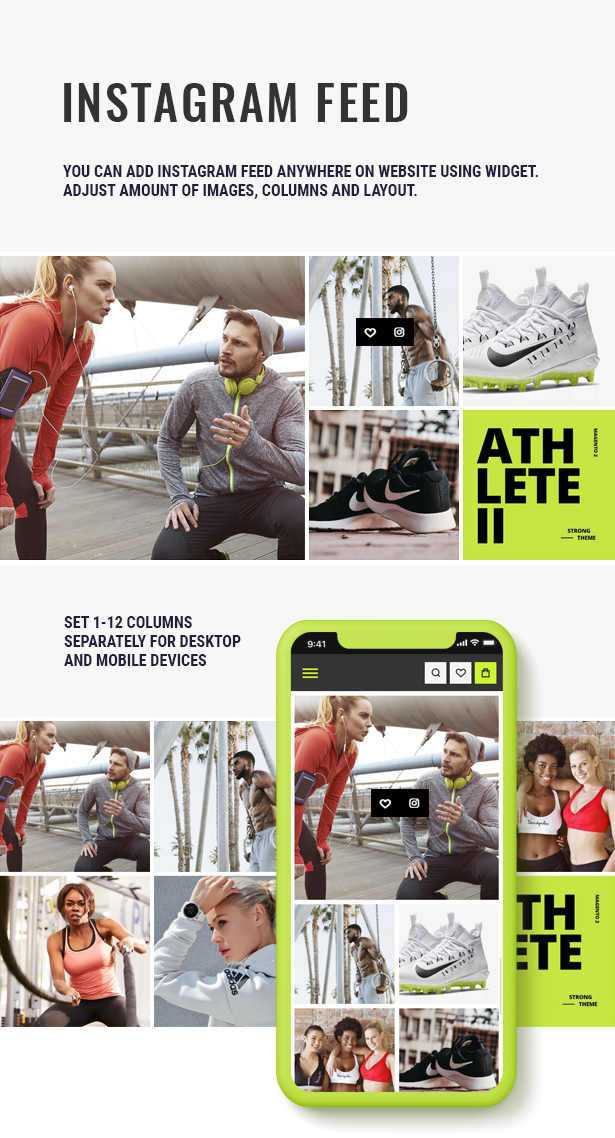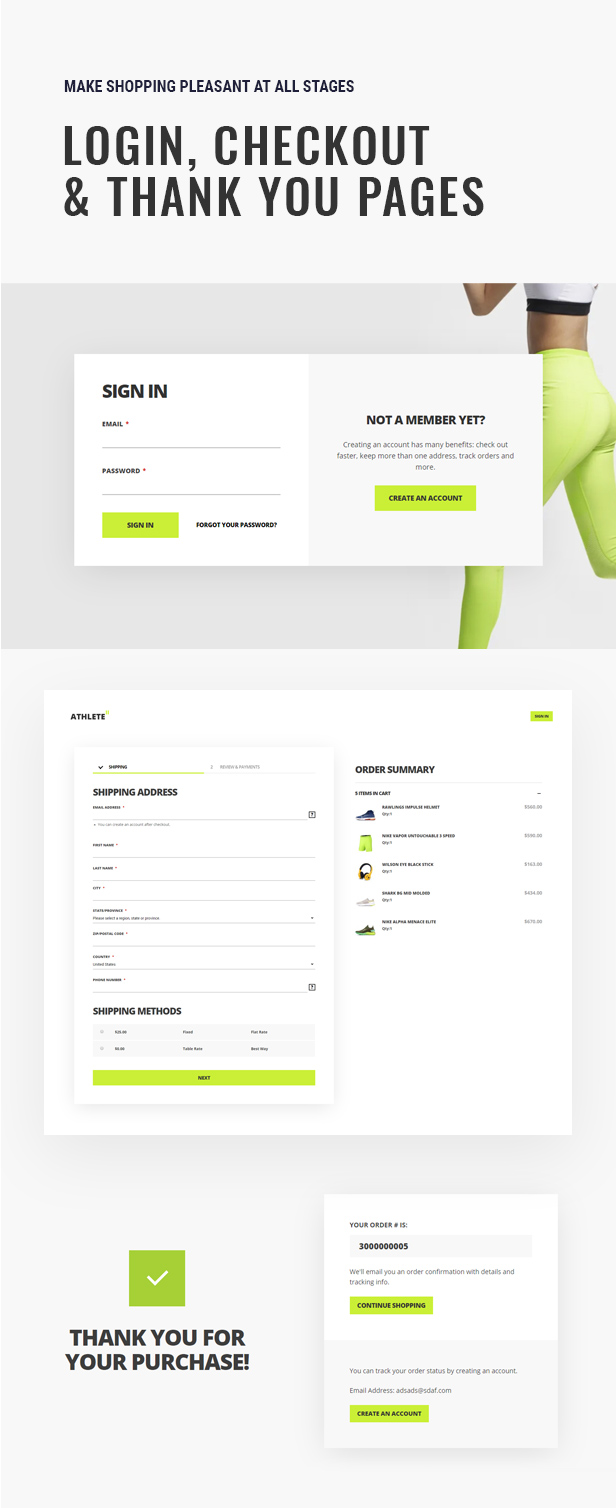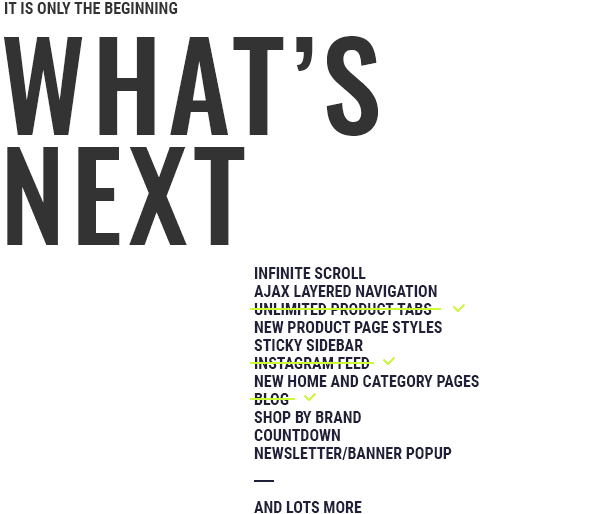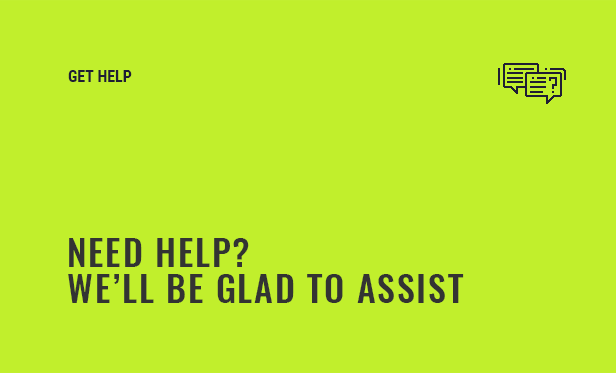 Athlete2 is a powerful and the only Magento 2 theme with the true spirit of an athlete. Bootstrap 4 based, with modern effects and strong design this theme made to provide the best shopping experience possible. Athlete 2 theme is fully customizable and packed with tons of options and features such as mega menu, ajax add to cart & wishlist, quickview, extended reviews summary, smart sticky header, custom grid modes, banner and product sliders, unlimited tabs, unique and flexible blog and much more. All in all you this theme saves you hundreds of dollars.

Version 1.3.1
Mega Menu php optimization.
Additional theme php optimizations.
Fix fullwidth catalog option now affect search results page also.
Fixed Hide share on product page option.
Added Hide compare and wishlist options for product page.
Added My Account link for main header.
Added Disable Defer Parsing Js option.
Added Combine inline scripts and combine Magento init options for Defer Parsing Js.
Added Excludes Actions and Path to Defer Parsing Js.
Added Exclude any script from Defer Parsing Js by adding "nodefer" to script tag.
Added Defer Parsing Js now ignores xhr requests.
Fixed Most Viewed Products widget issues with multi-store and flat catalog.
Fixed Top Line Static Html not visible due to wrong z-index.
Fixed Related select/unselect text moved in product gallery arrows due to Magento unspecific selectors.
Added Square Image option for Instagram. Make all images square in Instagram feed instead of original size. Useful if you have images with different aspect ratio.
Minor CSS fixes.