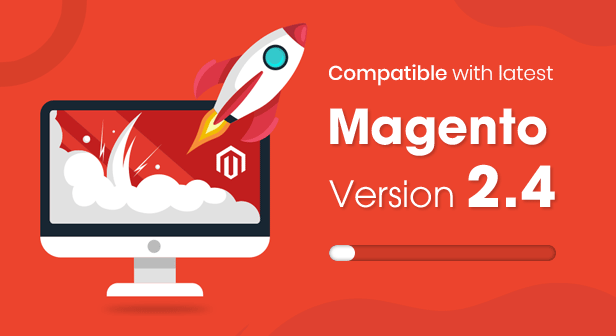 BestShop – Clean Responsive Magento 2.4.x Theme
BestShop is a clean and professional Responsive Magento 2.4.x Theme crafted for any hitech/digital store. The beautiful theme supports lots of powerful features: Image Slider, Mega Menu, Ajax Layered Navigation, Ajax Cart helps customers purchase more quickly, multi-language, multi-currency, brands slider and product hover effects.
Empowered by the amazing Magento 2 and various powerful eCommerce features, BestShop helps you to build any beautiful website for almost store types without cost and time for coding.
Now is time for you to discover live demo and checkout if you really love! Let's view some prominent features!
SPECIAL: Now it is easier for any merchants to improve website by equipping with some hot extensions. Do not hesitate to take it now!
Compatible with Magento 2.1.x, 2.2.x, 2.3.x, 2.4.x (The latest version of magento 2.4.0)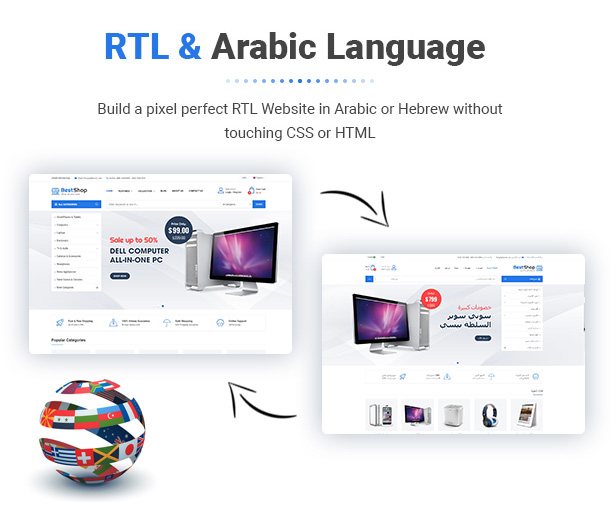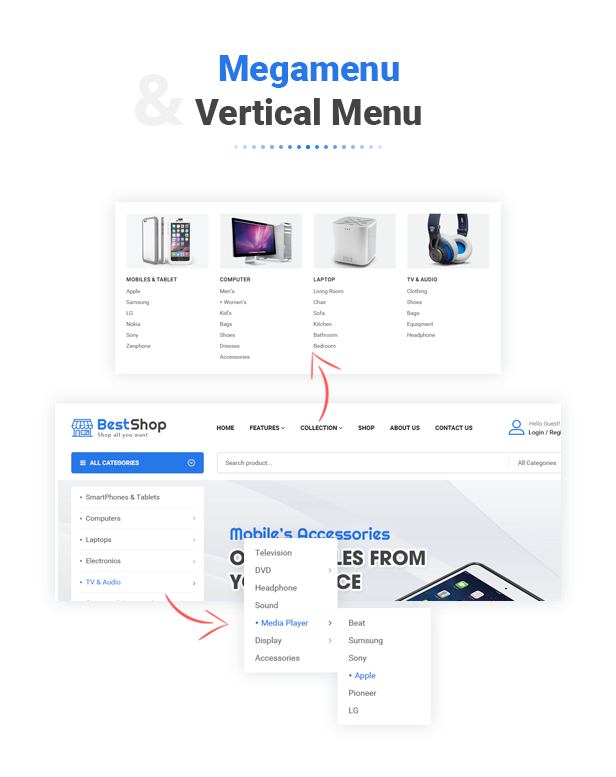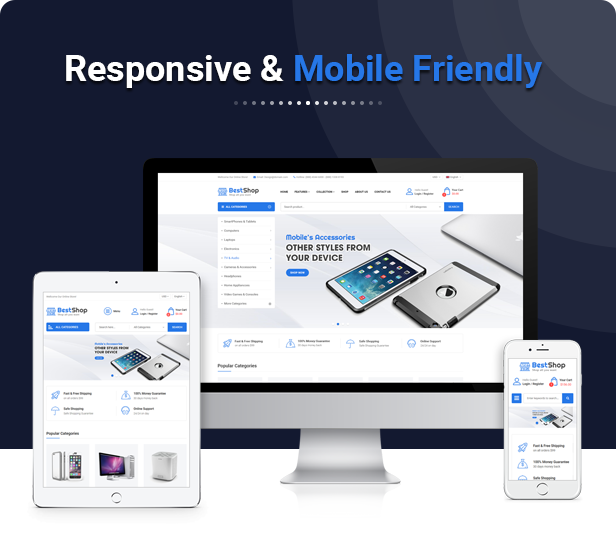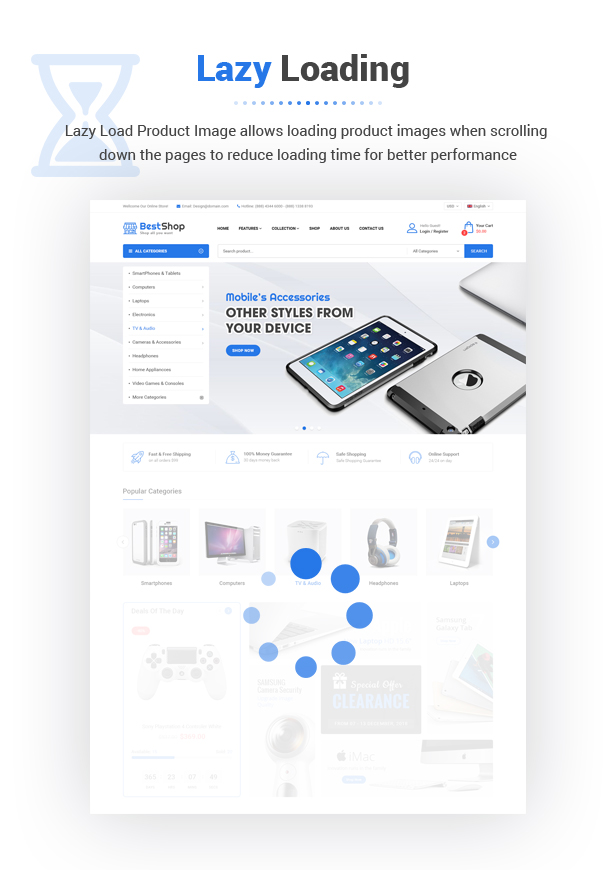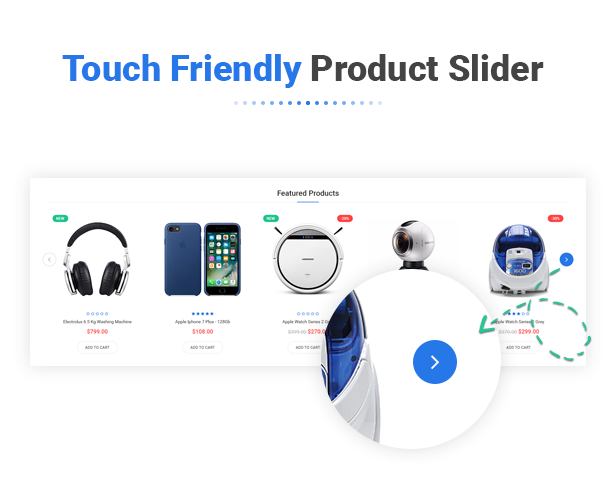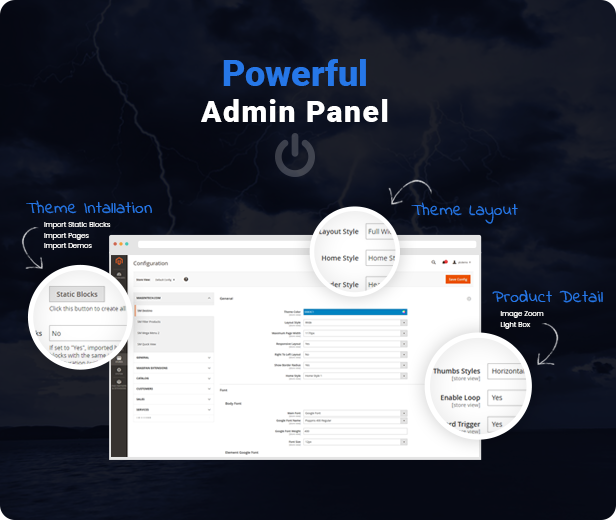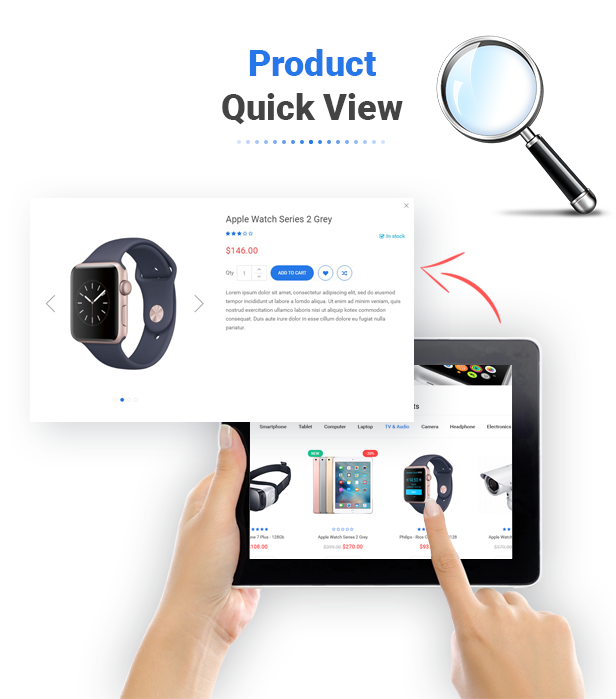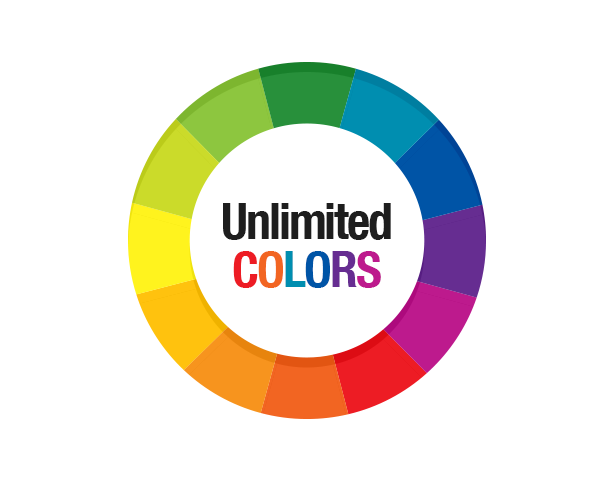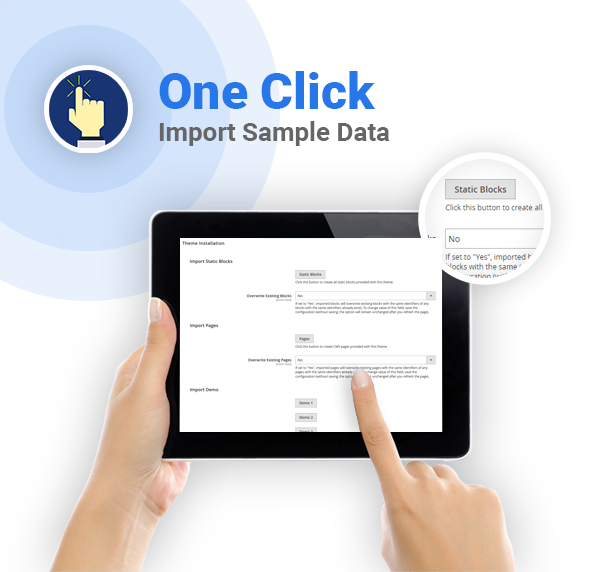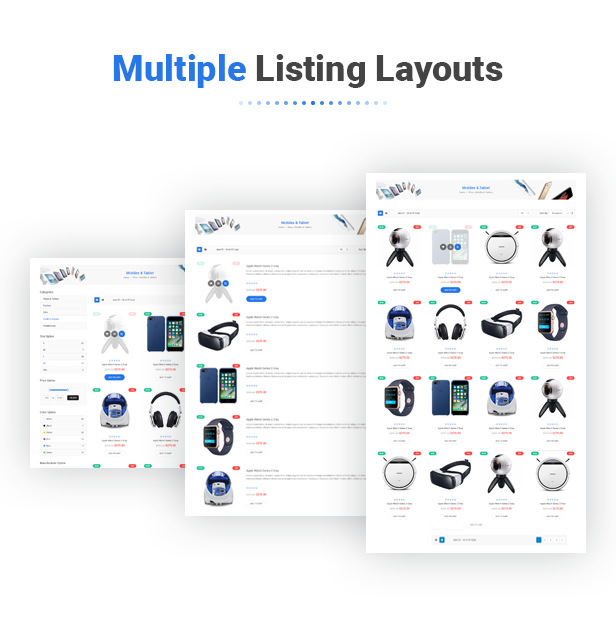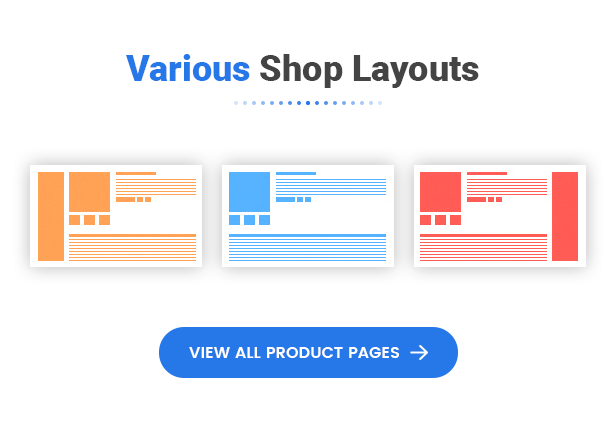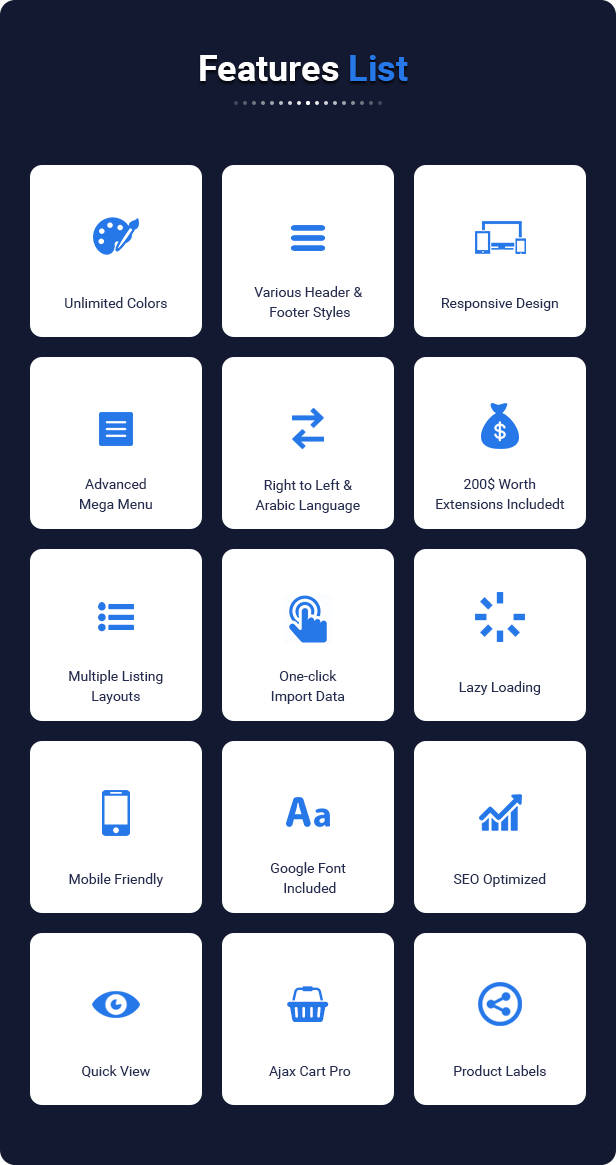 FULL LIST OF FEATURES:
Unique Homepage Layout
Multiple layouts and setting options for Category page, product page
Unlimited Color Options for Magento 2.4 Theme
Easy to install Sample Data
Support 3 layouts for pages: 1, 2 or 3 columns
Support boxed layout
Support Mega Menu and Css Menu:
Set-up rows and columns
Display extension; thumbnail image for category/product
Display static blocks contain texts and images below menu items
Ajax Layer Navigation
Grid & List view
Allow to display your items in either list or grid view
Support multi-currency, multi-language
Integrated Google Fonts
Include Free Premium Magento Extensions: SM Filter Products, SM Listing Deals, SM Mega Menu, SM Quickcart Pro, SM ShopBy, SM Search Box.
AJAX Add to Cart – AJAX Add to Whislist
Support 6 different types of product profile
Responsive layout for PCs and Mobiles
Various color styles and typography by powerful C-panel
Custom wishlist page, cart page and contact page
Support Cloud Zoom and Pop-up images on the detail page
Cross-browser: IE 10+, Safari, Mozilla Firefox, Opera 9+ and Chrome
PSD theme files included for FREE!
100% table-less design, based on CSS3 with many animated effects
Social networks integration
Additional Footer, Back to top button and Navigation links
Compatible with Magento 2.1.x, 2.2.x, 2.3.x, 2.4.x (The latest version of magento 2.4.0)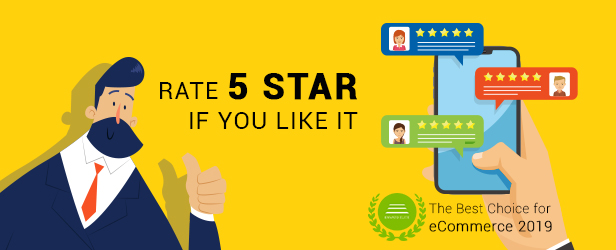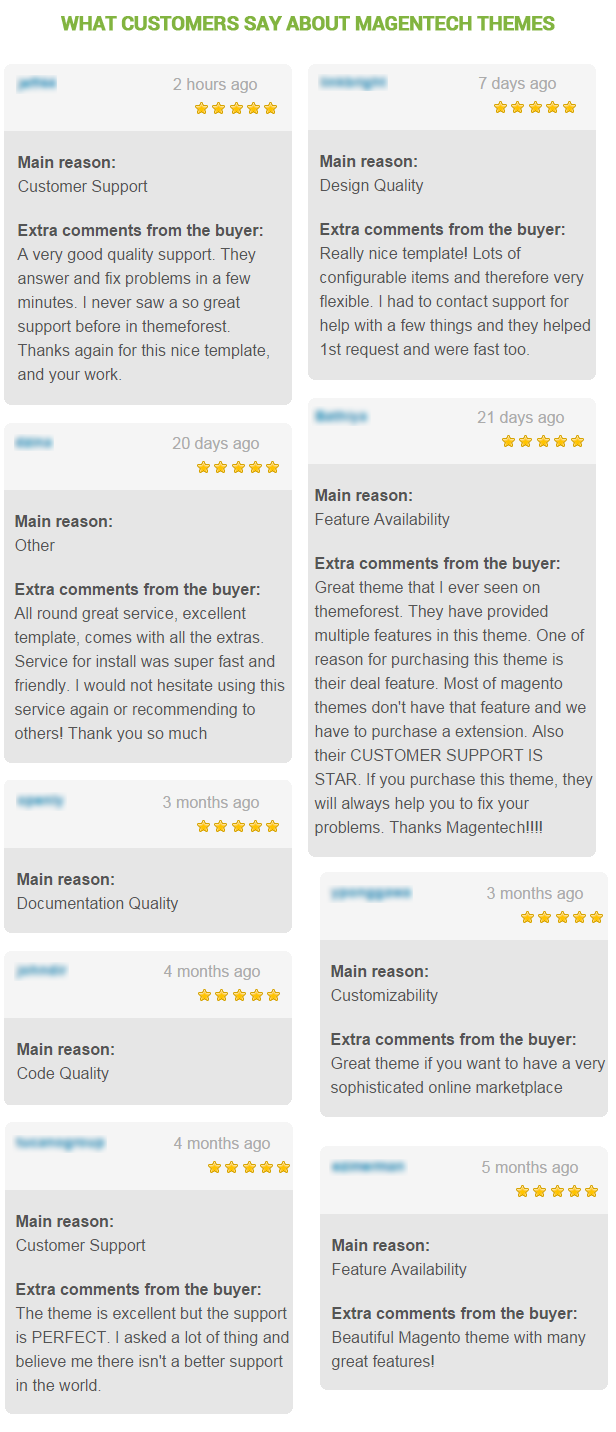 OUR NEWEST MAGENTO 2 THEMES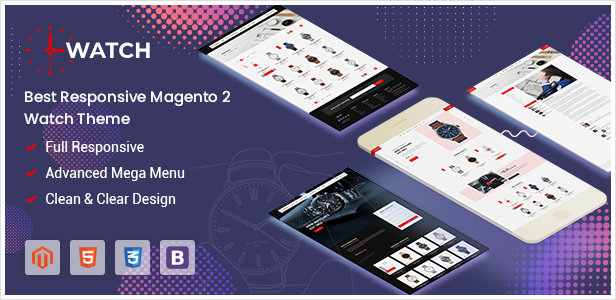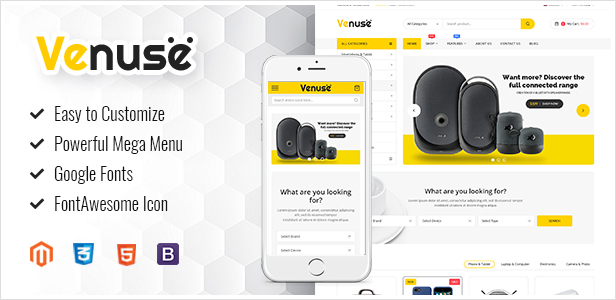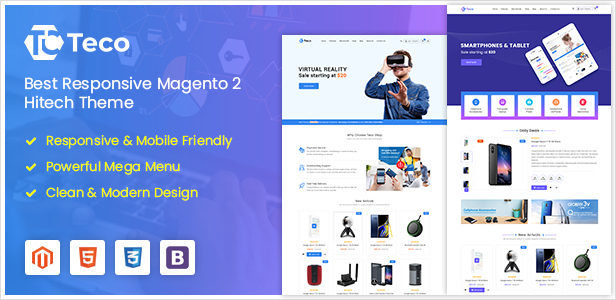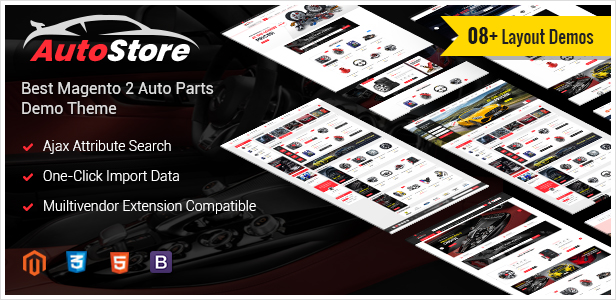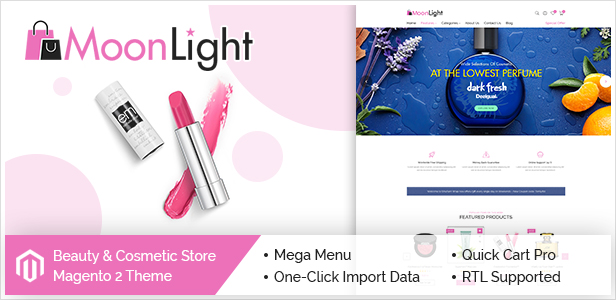 WHAT ARE INCLUDED?
BestShop – Magento 2.4.x Store Theme Package
This package includes modules, theme. Use this package to install to your current site
QuickStart Installation Package
This package includes modules, theme, sample data. By using this package, you will have a complete site look like demo site.
PSD Sources
All PSD design themes
Detailed Documentation
Provide all detailed steps to configure eCommerce theme
CHANGE LOGS
------------ VERSION - 3.0.0: Released on Aug-19-2020-----------
[+] Compatible with Magento 2.4.0
[+] Updated Module: SM Quickcartpro, SM Listing tab
[+] Update lazy load images.

------------ VERSION - 2.1.0: Released on May-21-2020-----------
[+] Compatible with Magento 2.3.5.
[+] Fixed error compile.

------------ VERSION - 2.0.0: Released on Feb-25-2020-----------
[+] Compatible with Magento 2.3.4
[+] Fixed issues not displaying qty, price when cart is empty.
[+] Fixed other style issues

------------ VERSION - 1.9.0: Released on Oct-26-2019 -----------
[+] Compatible with Magento v2.3.3
[+] Updated Module Filter Product, Quick Cart Pro, Listing Tabs
[+] Fixed other style issues

------------ VERSION - 1.8.0: Released on Jul-06-2019 -----------
[+] Compatible with Magento 2.3.2
[+] Fixed other style issues

------------ VERSION - 1.7.0: Released on Dec-13-2018 -----------
[+] Compatible with Magento 2.3.0
[+] Fixed other style issues

------------ VERSION - 1.6.0: Release on Oct-4-2018 ------------
[+] Updated to be compatible with Magento 2.2.6
[+] Updated Listing Tabs module
[+] Updated Shopby module
[+] Updated Filterproduct module
[+] Fixed translate cartquickpro module issue
[+] Fixed megamenu error when configuring 1 column
[+] Fixed validate html when enabling lazing load image
[+] Fixed other style issues

------------ VERSION - 1.5.1: Release on July-13-2018 ------------
[+] Remove Social Login Module

------------ VERSION - 1.5.0: Release on Jun-29-2018 ------------
[+] Updated to be compatible with Magento 2.2.5
[+] Fixed bug on SM Searchbox module (It didn't show sub categories in the search box)
[+] Fixed product style issue on the homepage
[+] Added social icon: youtube, instgram in the theme configuration
[+] Fixed filter product issue (Updated SM Shopby module)
[+] Fixed contact page error (Updated SM Mega menu module, style contact page)
[+] Fixed SQL issue when enabling Flat Product, Flat Category (Updated SM Filter product module)
[+] Fixed style issue on the My Account

------------ VERSION - 1.4.0: Release on Apr-6-2018 ------------
[+] Updated to be compatible with Magento 2.2.3
[+] Updated Listing Tabs module
[+] Updated Shopby module
[+] Updated Social login module
[+] Fixed minify html issue

------------ VERSION - 1.3.0: Release on Jan-12-2018 ------------
[+] Updated language file

------------ VERSION - 1.2.0: Release on Jan-05-2018 ------------
[+] Updated to be compatible with Magento 2.2.2
[+] Add lazyload image feature
[+] Remove pageloader popup
[+] Update layout Right to Left & import language arabic
[+] Fix issue in ShopBy Module
[+] Fix issue of adding product in Wishlist Page
[+] Fix issue of minfying HTML

------------ VERSION - 1.1.1: Release on Nov-16-2017 ------------
[+] Fixed language switcher template error
[+] Fixed error: Product link in the listing tab module
[+] Fixed: Customer review didn't show in the product page
[+] Removed jquery: easyResponsiveTabs.js
[+] Fixed issue: Mega menu configuration

------------ VERSION - 1.1.0: Release on Nov-13-2017 ------------
[+] Added 2 homepage layouts
[+] Fixed Listing tab module error when developer mode was enable
[+] Upgraded to compatible with Magento 2.2.1
------------ VERSION - 1.0.1: Release on Nov-02-2017 ------------
[+] Fixed cross-sells style error in the shopping cart
[+] Fixed error: Didn't change currency character in the shopby module when selecting other currency
[+] Updated loading popup when page is loading with parameter configuration in the admin panel
------------ VERSION - 1.0.0: Release on Oct-22-2017 ------------
[+] Initial Release
[+] Compatible with Magento 2.1.x, 2.2.x

VIEW MORE OUR MAGENTO THEMES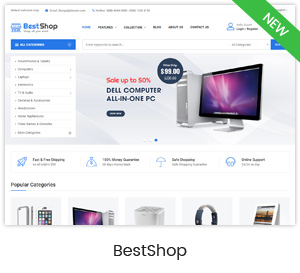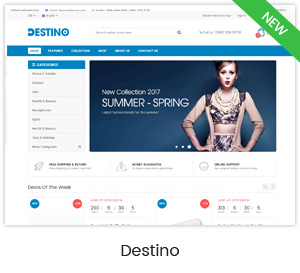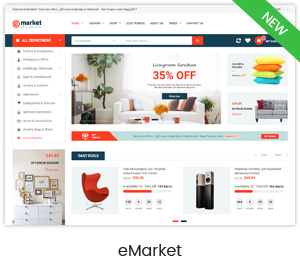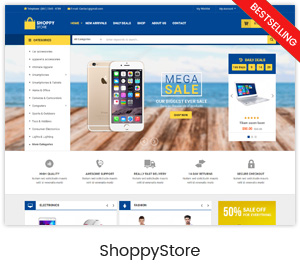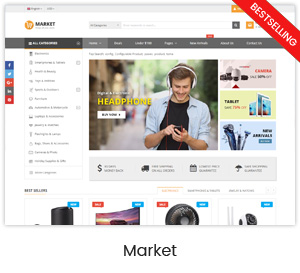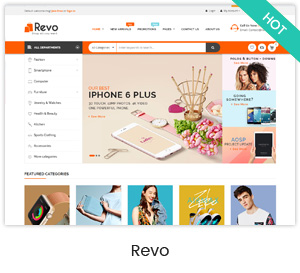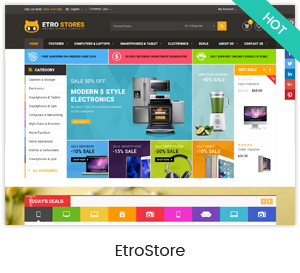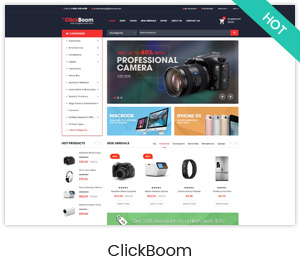 Other Versions Available


Connect with Us to Get Updates