BoHo Baby is a modern grey and teal coloured website template that's aimed towards the children's clothing, kids products and children's room design market. Although the design is quite flexible for many industries such as personal blogs, jewellery, craft, interior design, home based blogging businesses, mom bloggers, homewares and designers looking for a feminine WordPress template. BoHo Baby features hand drawn artwork throughout including a teepee, rocking horse, dolls, bunting flags, hand drawn arrows and more. We also have a BoHo Babe blue color option with a bohemian fashion theme.

Latest Update: Version 1.0.9 on 2017-06-06.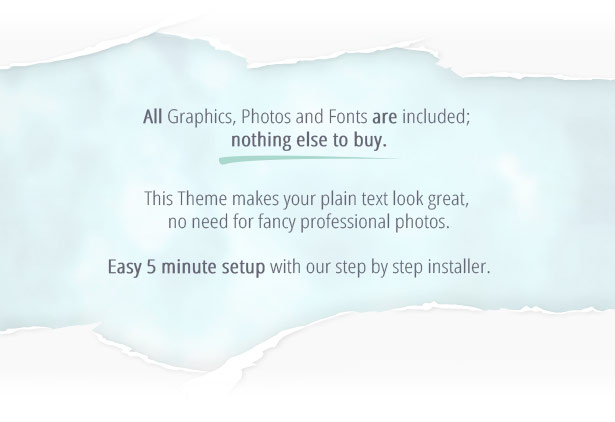 WordPress 4.8 compatible!
Brand new easy installation wizard – watch the video to see how great this really is. No messing about with tricky settings, just click a few buttons and you're up and running like the live demo.
Creative and easily Customizable Design
No complicated frameworks – if you need to do advanced changes it will be easy
Visual Composer included.
Easy sidebar manager (hide/show sidebar on each page, left/right/footer widgets)
Easy Font Customizer – change sizes, colors, padding and more.
Professional e-Commerce option with WooCommerce: example
Responsive CSS Layout – iPhone and Tablet friendly (can be disabled as well)
LESS files included for some of the CSS files (optional)
Contact Forms through ContactForm7 plugin: example
Straight forward CSS and HTML markup making it easy for more advanced users to customize
Default content included so you can get up and running like the demo site in no time (watch the video to see how easy it really is)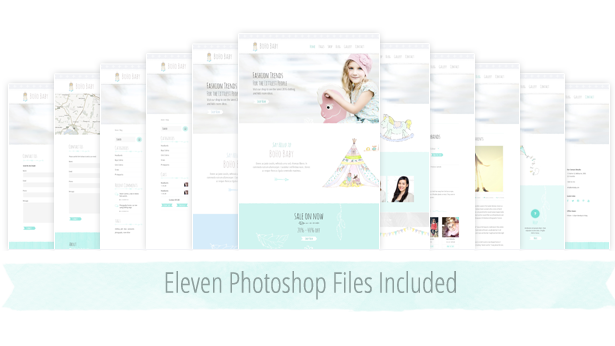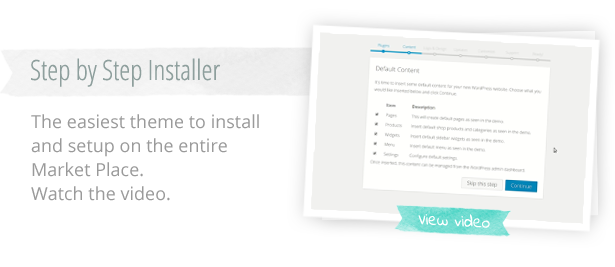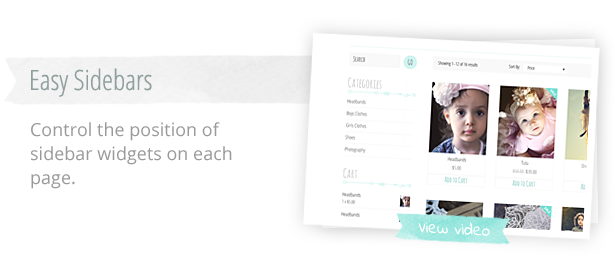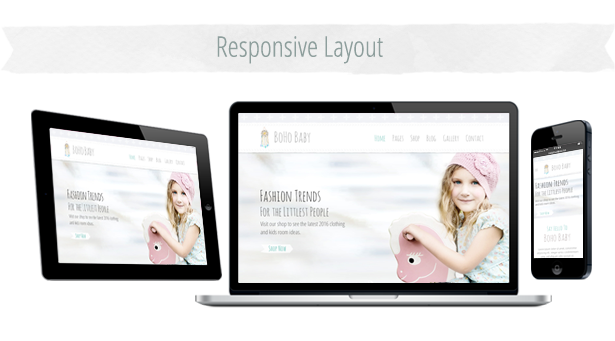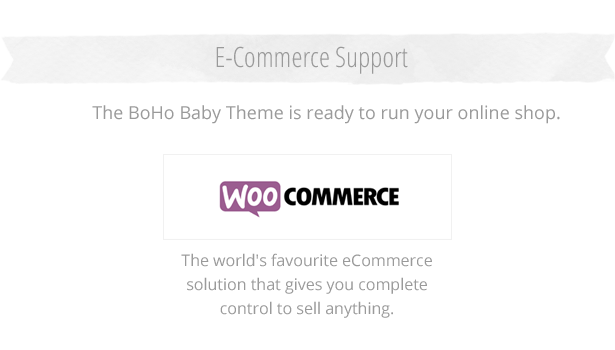 Please click here to view the BoHo Baby Shop documentation.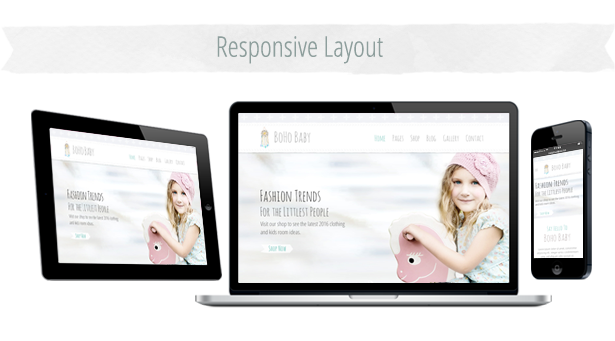 Quick Setup Guide:
New to websites? Here are the steps you need to follow to get up and running with this website theme.
Purchase a "domain name" (e.g. yourbusiness.com)
Purchase "WordPress website hosting" (hosting is the computer server that runs your website and emails 24/7)
Some popular providers for domain names and hosting are: BlueHost, DreamHost and WPengine. Generally the more you pay the faster your website will load.
Talk to your chosen hosting provider to setup your "WordPress" and make sure it works. You should be able to login to your "WordPress Dashboard" with a username and password.
Once you are at this point, come back here and purchase this WordPress theme.
Once purchased, go to http://themeforest.net/downloads and press "Download" and then "Installable WordPress file only". This will download a small (less than 20MB) zip file to your desktop.
Login to your WordPress dashboard, go to Appearance > Themes > Add New > Upload and choose the ZIP file you just downloaded.
After uploading the theme to WordPress choose the "Activate" option
Follow the setup wizard steps.
Requirements
Some basic knowledge on how to use WordPress
WordPress 4.8 or above running on your website
The ability to install WordPress themes and plugins
Advanced Changes: you will need good PHP/CSS/HTML knowledge or be prepaired to hire someone from Envato Studio to perform advanced modifications for you.
Support
We hope you enjoy this theme, we had a great time making it. Thanks!
Changelog:
Here is a list of theme changes:
Version: 1.0.9
Date: 2017-06-06
– WordPress 4.8 Support

Version: 1.0.8
Date: 2017-04-24
– WooCommerce update
– Visual Composer update
– WordPress update

Version: 1.0.7
Date: 2016-10-12
– Page layout fixes

Version: 1.0.6
Date: 2016-08-04
– Double scroll bar fix

Version: 1.0.5
Date: 2016-08-04
– Blog layout fix on mobile
– Footer layout fix on mobile

Version: 1.0.4
Date: 2016-08-01
– Fix contact form text size
– Added new green color option

Version: 1.0.3
Date: 2016-06-28
– Fix missing image in documentation
– Added support for page comments
– Removed Unused Code Segments
– Removed Inline JavaScript

Version: 1.0.2
Date: 2016-06-27
– WooCommerce Template Updates
– Latest WordPress Compatability
– Escaping attribute fields

Version: 1.0.1
Date: 2016-06-10
– Initial Release