"Drury Lane", wordpress.org theme, was done especially for musicians, bands, artists and can be used by record labels as well. It is simple in use, based on default WP functionality (no custom post types, no page builders), comes with splash page (traditional feature of musicians's websites), has two parts sliding home page and comes with a number of small custom plugins written especially for this theme.
What it has:
Splash Intro page (use it or don't use it-up to you)
Sliding home page splits into two parts: Introduction and Out now!
Page templates for home, discography, concerts, shop, media, contact
6 custom plugins (widgets) which will assist to organise your content easily and with taste
Metabox for reviews excerpts and custom fields for information
Masonry layout for Discography and Media pages
Web and icon fonts
Readable typography
Suitable to browse on various screen resolutions and retina display ready (view iPhone screenshots)
Comes with Help file in PDF format with screenshots
Small and nice injections like toggling boxes, html5 audio tag, responsive embedded videos, share buttons and more
Tested on:
from Wordpress 3.5 to Wordpress 4.1.1
Mac: Opera, Chrome, Firefox
Windows 7: IE9, Chrome
Windows XP: IE8, Chrome
Mobile: iPhone 4S
Validation:
HTML: no errors (besides a few ones caused by WP itself like "rel" attribute)
Theme Check: no warnings, no recommendations
Credits:
Sosa Icon Font by Ed Merritt
Ascensor.js by Kirkas
Google Web Fonts Varela Round, Raleway and Merriweather
Background image and album covers: made by Virtuti-D. All artworks belong to The Eastern Front record label and can not be used or reproduced in any manner
All photos used in media page belong to yesternight.pl
Audio track 30 sec. sample belongs to Der Blutharsch (Austria)
Videos are taken from YouTube and Vimeo for demonstration purposes and belong to authors (Dead Can Dance, Kogaionon magazine, Donis Art)
QR code generator by GoQRme
Be sure to check About page of demo site and view screenshots.
Scan demo site from your mobile: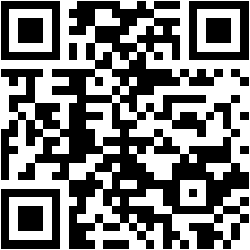 Thank you for viewing!
March, 2015 update
I made a huge update for this theme, customers who bought the theme before March, 8, 2015 please redownload the theme as soon as you will get TF notification. Please delete all plugins and install those which come in pack with updated theme (I made subtle changes in code, so you will need new versions of plugins) + I added WP Gallery shortcode and Add To Cart metabox. If you already worked on the the theme, please be kind to read new Help File and follow its instructions. Thank you!