Effortless – Multipurpose Joomla Template is a high quality, simple, flat and clean template which build by Warp 7 Framework, also used lot's of CSS3 effect with all modern browser support, you can use one template to different website, Because it's have live customizer with lot's of customization features so your website must be unique design.
You can use this template for any kind of portfolio site, company, software firm, blog, personal website and more as you like…
Why you Choose This Template?
Joomla 3.8.x Ready
Powerful Warp 7.3.x Framework
Responsive Layout (tested)
Creative and Modern Flat Design, lots of possibilities
Fully compatible for all major browsers such as Firefox, Safari, Chrome, Opera, Internet Explorer 9+
Built by HTML5, CSS3, LESS CSS
Built in Ggiz Compress and Data URI function for faster site loading
Revolution and Master slider included.
Custom Content Typography
5 Styled and Numerous Structural Module Suffixes
RokSprocket Latest Version Integrated Styling
5 Preset with Unlimited Color variation possibilities (choose your color piece by piece from live customizer)
72+ Module Positions, 8 Module Variation with 8 type title combination and you can add 360+ icon as you need also subtitle possible also many common styling included (such as text align, padding reset, margin reset, subtitle, icon etc)
Shortcode Ultimate for generating shortcode like WordPress, that you help to manage your content easily, it's included 90+ awesome shortcode also it's save your $31/-
570+ Font type icon for support any size even retina display also you can call them in module title/inline icon/text block where you want.
K2 Styling with Custom Templating.
Interactive social share module with many options.
All Installed Extensions (Components, Modules, Plugin) are included in the quick start package.
Well Documented with online documentation site and also have dedicated support system with active team.
Translation Ready and Multilingual support and also support RTL features.
and much more, i think it's better if you fully check the demo site
Our Latest Template: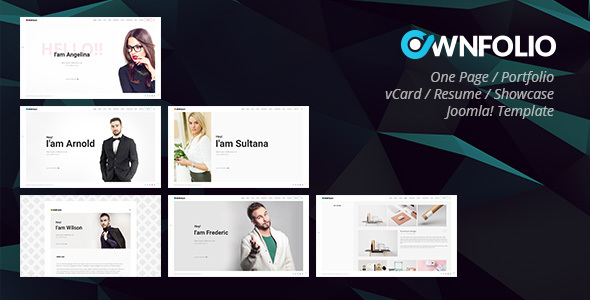 Sources and Credits
Warp Framework
http://www.yootheme.com/themes/warp-framework
Shortcode Ultimate Plugin
http://codecanyon.net/item/shortcode-ultimate-plugin-for-joomla/7807980
K2 Component
http://getk2.org/
RokSprocket
http://www.rockettheme.com/extensions-joomla/roksprocket
HikaShop Shopping Cart
https://www.hikashop.com/
Version Change-log [Last Updated: 26 January 2019]

2.2.8
^ Joomla compatibility tested 3.9.2
^ Shortcode Ultimate updated to latest version
^ K2 compatibility tested for 2.9.0
^ Quix 2.3.4 compatibility tested
^ All component and plugins updated to latest version in quick start
# Hikashop 4.0.2 issue fixed
# Slider style issue fixed
# PHP compatibility tested up to 7.3 and fixed some issue

2.2.7
^ Compatibility tested for Joomla 3.8.10
^ Shortcode Ultimate updated to latest version
^ Others extension updated to latest version
^ Quick start package updated to latest version
# Hikashop style issue fixed

2.2.6
^ Joomla 3.8.5 support added
^ Updated Shortcode Ultimate 3.9.1
^ Updated Quix 1.9.0 
# Quix section problem fixed

== Version 2.2.5 ==
^ Joomla 3.8.3 support added
^ Updated Quix 1.8.1
^ Updated Shortcode Ultimate 3.9.0

== Version 2.2.4 ==
^ Joomla 3.8.2 support added
^ Updated Quix 1.7.2
^ Updated Shortcode Ultimate 3.8.2
^ Updated Warp Framework 7.3.36
# minor css and javascript fixed

== Version 2.2.3 ==
^ Joomla 3.7.5 support added
# minor css and javascript fixed

== Version 2.2.2 ==
^ Joomla 3.7.5 support added
# minor css and javascript fixed

== Version 2.2.1 ==
^ Joomla 3.7.4 support added
^ Updated Quix 1.6.6
^ Warp framework updated to 7.3.34

== Version 2.2.0 ==
^ Joomla 3.7.3 support added
^ Updated Quix 1.6.2
# Hikashop css fixed
^ Hikashop component override has droped

== Version 2.1.4 ==
^ Joomla 3.7.2 support added
^ Updated Quix 1.6.1
# minor css and javascript fixed

== Version 2.1.3 ==
^ Joomla 3.7.1 support added
^ Updated Quix 1.4.5
# minor css and javascript fixed

== Version 2.1.2 ==

^ Joomla 3.7.0 support added
^ Updated Quix 1.4.2
^ Shortcode Ultimate 3.7.1
# Hikashop minor styling issue fixed
# minor css and javascript fixed

== Version 2.1.1 ==

^ Updated Quix 1.4.0
^ Shortcode Ultimate 3.7.0
# minor css and javascript fixed

== Version 2.1.0 ==

+ Joomla 3.6.5 missing support added
+ Added quix addon [You must need to install quix addon for get all shortcode elements in page builder]
+ Hikashop compatiable with version 3.0
^ Updated Warp Framework 7.3.32
^ Updated All extensions in quickstart package
^ Latest shortcode plugin included
# minor css and javascript fixed

== Version 2.0.0 ==

+ Fully Quix page builder support added
+ Joomla 3.6.5 support added
^ All page built by quix page builder in quickstart package
^ Updated Warp Framework 7.3.30
^ Shortcode Ultimate 3.4.0 support added
^ k2 2.7.1 suport added
# fixed many minor css and javascript bug

== Version 1.9.0 ==

+ joomla 3.5.1 Support Added
^ Warp framework updated to 7.3.25
^ Shortcode Ultimate updated to 3.1.0
^ Hikashop compatible with 2.6.3
^ K2 compatible with 2.7.0
# minor css and javascript fixed

== Version 1.8.0 ==

+ Ecwid Support added
+ Fullwidth menu support added
^ Warp framework updated to 7.3.16
^ Joomla 3.4.8 Support added + quickstart package updated to 3.4.8
^ Logo Module updated
^ Preloader plugin updated
^ Shortcode Ultimate 2.6.3 support added + update plugin inclueded in the package
^ Header Module updated + animated bg option added
# minor css and javascript fix
# hikashop style fixed
- Logo carousel module removed (use row, column and content slider sortcode instead of logo carousel module)
- Showcase Module Removed (use showcase shortcode instead of showcase module)

== Version 1.7.0 ==

+ joomla 3.4 support added
^ Warp framework updated to 7.3.3
# minor css and javascript fix
# hikashop style fixed
^ Shortcode ultimate plugin updated
^ Joomla quickstart package updated to 3.4

This theme 100% GPL compatible and Included GPL license copy with package.
NB: No stock photo included in this template package you need them buy separately. sorry for this reason.