Electric – The Premium Wordpress Theme 2019
A priority product for everybody, Electric premium WordPress theme 2019 serves all the requirements of every niche ranging from basic to advanced, and to exceptional. Without little knowledge of coding, you can create an accomplished website on all the niches of small or large business or personal interest with this premium WP template.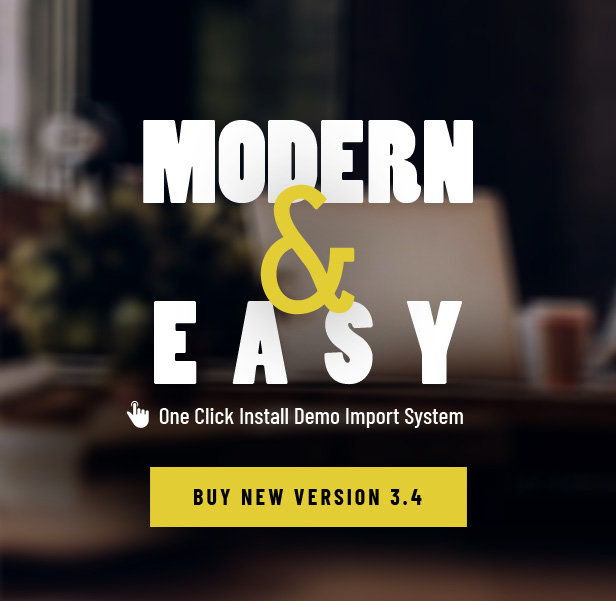 Electric Features
Mega Menu Builder Build personalized multi-column mega menu in seconds! Place images, tags and links and align it left, right or center.
Form Builder Create Contact Form, Comments Box, Login Form or any other form very conveniently. Define any number of fields and ascribe specific functionality to each.
Footer Grid Builder Divide the footer space into smaller or larger grids, depending upon the number of widgets you want to place there.
Side Header Template Your modern agency and portfolio websites need a side header. Use innovative vertical header that is provided with toggle and other amazing features.
Font Live Preview settings Now you can visualize the effect of the changes made to fonts right at the backend. As you customize fonts, the effects becomes visible in the box below. Auto Update Theme
Auto Update Theme You need not be installing updates manually. With our auto update system, an update theme and plugins gets automatically installed as soon as it is launched.
Single Click Demo Installation The complete data import of Electric theme demo can be accomplished in a single click!
Online Documentation Supported with pictures, videos and step by step procedures, the online documentation of Electric has been made incredibly easy for newbies.
Boxed And Wide Layout Any homepage version can be switched between boxed and wide layout with a click. For boxed version, you have very attractive backgrounds. You can also define and apply your own.
Google Map Pointer <Guide the users about your location on the globe by placing a pointer on the Google Map with address, contact number, etc./li>
Custom Table Graph The flexible Custom Table Graph has been decorated with unique color blending. It can be made smaller or larger and showcased in any sized grid.
Parallax Background Facility Every single section and shortcode has been empowered to display a parallax background to give your content a perfectly dynamic look.
Color Scheme Definer Beside the extremely cool and catchy color scheme, offered as default, we have integrated Color Picker tool. So you can define unlimited color schemes, each with a click!
Sticky Header Feature The semi-transparent sticky header not only beautifies the look of the webpage but also adds to the ease of navigation. Even while on bottom, you can switch to any other page without scrolling.
Advance Footer SettingsThe advanced footer settings allow you to place different built-in useful widgets and define specific grid dimensions for each. The dimensions of widgets get auto aligned with smaller or larger grid sizes.
social Media Manager With powerful social media manager, you can remove, replace or use an icon from the Font Awesome collection quite easily.
Advance Blog SettingsUtilizing the advanced blog settings, you can change icons, rearrange sections, apply sidebar with widgets, customize layout and enable/disable any feature on the page.
Sidebar Builder Build a beautiful sidebar with the shortcodes and widgets of your choice. Each of the dozens of predefined widgets is fully functional and has potential to auto resize to fit in sidebar.
Advanced Featured Area OptionsTo add to the decency of Featured Area, you can use Layer Slider, Kenburns effects, Text Carousel, Featured Text with Pictures and an elegant Video Background Slider.
10+ Portfolio Styles for Home Pages and Inner Pages We have invested maximum focus and energy on making the 10+ portfolio layouts as stylish, unique and powerful as possible. So, you will find each full of features and functionality.
Vertical and Horizontal Menu Traditional horizontal header has been presented with a touch of novelty both in outlook and featuring. Electric also brings outclass vertical header with toggle and other awesome features.
layer Slider With Layer Slider, it really exciting to build multi-layered, fully animated slides with hundreds of transition effects. The plugin is fully responsive and very easy to work with.
Visual Composer Besides giving you amazing power at the backend, VC page builder renders the pleasure of frontend editing. Through 'drag & drop', you can quickly customize every single detail of your website.
Portfolio managment Besides making portfolio management extra easy and totally hassle free, it gives versatility through 10+ unique portfolios. There are multiple styles for feature arrangements and detailed single page popups.
Service Management Like other aspects of the theme, services management has also been made quick and convenient. You have full-fledged pages for Services and Single Service, each equipped with redefined parallax effects.
6+ Header Styles Electric offers you over half a dozen header styles. Each of these is an epitome of power and brilliance and can also be made sticky. There is also a vertical or side header with toggle and other great features.
Dozens of Widgets Adding to the versatile functionality of your website, we are providing you dozens of powerful, ready-to-use widgets. You can place them not only in sidebar but also content area and footer.
Electric Pages
Freelancer Simple
Photography
Creative Dark (Hot. Menu)
Company Homepage (Kenburns Effect)
Simple Portfolio
Agency Homepage
Creative Boxy
Creative Business
CV Freelancer Modern
Large Business (Slider)
Contact Information
Contact Item
Circular Skill
Google Map
Contact Form
Contact Form Two
Quote Parallax
About Us Form
About With Icon
Freelancer Info
Custom Info
Team Carousel
Team Listing
Team Style Two
Team Tabs
Services Listing
Services Single
Services Single
Service Parallax
Services Boxes
Services Custom
Faq's Listing
Testimonials
Portfolios Listing
Portfolios Masonry
Detailed Portfolio
Portfolios Featured
Portfolio Carousel
About Us
404 Error Page
Services
Single Services
Our Team
Single Team Member
Search Result Found
Search Result Not Found
Same Size Portfolio
Zero Gap Portfolio
Uneven Thumb Portfolio
Vertical Thumb Portfolio
Horizontal Thumb Masonry
Even Thumb Vertical Style
Simple Style Portfolio
Portfolio Detail 1
Portfolio Detail 2
Header Styles
Widget
Blog Page
Single Post With Image
Single Post With Gallery
Single Post With Audio
Single Post With Video
Single Post L. Sidebar
Single Post R. Sidebar
Contact Us
Updates and Bug Fixes Log
Version 3.4 (13 September 2019)
New – Added one click demo installation wizard or demo import system.
Improved – Electric custom plugin has been improved.
Improved – Working of all shortcodes has been improved.
Fixed – Console Errors fixed.
Updated – Compatible with updated WooCommerce plugin.
Updated – Compatible with updated WP Bakery Page Builder (Visual Composer) plugin.
Updated – Compatible with latest version of WordPress.
Version 3.3 (14 February 2019)
Added – Classic Editor Plugin
Fixed – Meta Box Error Fixed
Fixed – Theme Active Footer Color Error Fixed
Improvement – Reduced Theme Package Size
Compatible – Compatible with WordPress 5.0+
Compatible – Compatible with WPBakery Page Builder(Visual Composer) 5.6+
Compatible – Compatible with LayerSlider 6.7.6
Version 3.2 (17 August 2018)
Fixed – Demo import issue fixed.
Fixed – Some styling issues are fixed.
Fixed – WooCommerce issues are fixed.
Updated – WooCommerce files in theme are updated.
Compatibility – Compatible with 3.4.4 version of WooCommerce.
Compatibility – Compatible with 4.9.8 version of WordPress.
Updated – Visual Composer plugin is updated.
Updated – Layer Slider plugin is updated.
Version 3.1.1 (18 October 2017)
Updated – Compatible with WordPress 4.9
Updated – Visual Composer Updated
Version 3.1 (13 October 2017)
Fixed – Styling issues from backend and front end fixed.
Fixed – Order Form working issue fixed.
Fixed – Active tab issue fixed.
Fixed – Color scheme option bug fixed.
Fixed – Popup issues fixed.
Fixed – Video play issue in video widget fixed.
Updated – Visual Composer Updated.
Updated – Revolution Slider Updated.
Updated – WooCommerce Files Updated.
Updated – WordPress Compatiblity with Latest Version 4.8.2.
Version 3.0 (24 June 2017)
New – Construction Demo added.
New – Business Blog Demo added.
New – Modern Blog Demo added.
New – Business Agency Demo added.
New – 15 new shortcodes added.
New – New side header template added.
New – 2 new header styles added.
Fixed – Responsive menu issue fixed.
Fixed – Some Styling Issues fixed.
Fixed – Counter jQuery issues resolved.
Fixed – 'Our best client' shortcode issue fixed.
Fixed – 'Our blog list style2' shortcode issue fixed.
Fixed – Single portfolio issue fixed.
Fixed – 'electric-about' widget logo issue fixed.
Fixed – 'electric-gallery' shortcode issue fixed.
Fixed – Footer bottom custom color issue fixed in theme option.
Fixed – Default copy right issue fixed in theme options.
Fixed – Demo installation issues fixed.
Fixed – Header styles issue fixed in theme option.
Fixed – Layerslider styling issues fixed.
Updated – Compatible with updated Visual Composer plugin.
Updated – Compatible with updated Layerslider plugin.
Updated – Compatible with updated WooCommerce 3.0.8 plugin.
Updated – Compatible with latest version of WordPress 4.8.
Version 2.5 (11-25-2016)
Improved – One click demo importer Improved According to WordPress 4.6.1
Fixed – Our sponsor shortcode sponsor link issues fixed
Fixed – In team meta skill percentage value issue fixed
Fixed – Services listing with custom info shortcode styling issues fixed
Fixed – Contact form responsive issues fixed
Fixed – Single product gallery issues fixed
Updated – Visual Composer plugin updated to version 5.0.1 in this theme update
Updated – Electric Shortcodes plugin updated to version 2.5
Updated – Electric post type shortcodes plugin updated to version 2.5
Version 2.4.1 (09-30-2016)
Updated – Premium Plugins Compatibility with their latest versions like Visual Composer, Layer Slider
Updated – Outdated Woocommerce templates are upto date.
Updated – TGM Plugins installer updated with their latest version.
New Option – Add New Option: Hide/Show Service detail banner.
Changes – Social Media Icon in header will be opened in new tab.
Fixed – Product Gallery Images problem.
Version 2.4 (07-28-2016)
Updated – Compatible with Latest Visual Composer
Updated – Compatible with Latest WooCommerce
Updated – Demo Files Updated According to WordPress 4.5.3 for Smooth Demo Installation
Version 2.3.3 (06-23-2016)
Updated – Compatible with wordpress 4.5.3
Updated – Compatible with WooCommerce 2.6.1
Updated – Visual Composer plugin Updated to 4.12
Updated – Revolution Slider updated
Version 2.3.2 (04-22-2016)
New – Blog Template Setting Created in Theme Options
New – Single Post Template Setting Created in Theme Options
New – Archive Template Setting Created in Theme Options
New – Category Template Setting Created in Theme Options
New – Tag Template Setting Created in Theme Options
New – Search Template Setting Created in Theme Options
New – Services Settings Updated in Theme Options
New – Insurance Demo Added
New – Finance Demo Added
New – Marketing Demo Added
Updated – Shop Shortcodes Updated
Updated – Blog Shortcode Updated
Updated – Compatible with Wordpress 4.5
Updated – Visual Composer Updated
Updated – WooCommerce Plugin Updated
Updated – Layer Slider Plugin Updated
Version 2.3.2 (04-23-2016)
New – Blog Template Setting Created in Theme Options
New – Single Post Template Setting Created in Theme Options
New – Archive Template Setting Created in Theme Options
New – Category Template Setting Created in Theme Options
New – Tag Template Setting Created in Theme Options
New – Search Template Setting Created in Theme Options
New – Services Settings Updated in Theme Options
New – Insurance Demo Added
New – Finance Demo Added
New – Marketing Demo Added
Updated – Shop Shortcodes Updated
Updated – Blog Shortcode Updated
Updated – Compatible with Wordpress 4.5
Updated – Visual Composer Updated
Updated – WooCommerce Plugin Updated
Updated – Layer Slider Plugin Updated
Version 2.3.1 (02-26-2016)

Updated - Update WooCommerce ajax add to cart issue 
Updated - Updated All Plugins
Updated - Fully Compatible WordPress Latest Version 4.4.2 
Updated - Fully Compatible Woocommerce Latest Version
Updated - Fully Compatible with PHP 7.0.2
Fixed - Fixed some issues of Visual Composer Version 4.10

Version 2.3 (12-11-2015)

Updated - Wordpress 4.4 version compatibility issues fixed
Updated - Visual Composer 4.9 plugin updated
Updated - Woocommerce 2.4.12 latest version compatibility issues fixed
Fixed - Color scheme issues fixed

Version 2.2.1 (10-23-2015)

Fixed - Bug With WooCommerce Plugin Fixed
Updated - Compatible with Latest Visual Composer

Version 2.2 (10-09-2015)

Updated - Compatible with Latest WooCommerce Plugin
Updated - Compatible with the Latest Layer Slider Plugin
Updated - Compatible with Visual Composer 4.7.4

Version 2.1.2 (10-08-2015)

Fixed - Some Minor Style Issues in 2 ShortCodes Fixed

Version 2.1.1 (09-03-2015)

Fixed - Some Minor Style Issues Fixed

Version 2.1 (08-29-2015)

Updated - WooCommerce 2.4+ Compatible
Updated - Wordpress 4.3 Compatible
Updated - Fontawesome Version Updated
Updated - Visual Composer 4.6+ Compatible

Version 2.0 (07-31-2015)

New - WooCommerce Compatible
New - Three Business Demos Included
New - 2 New Shop Demos Included
New - Dentist Demo Included
New - Construction Demo Included
New - 2 New Footer Styles Included
New - New Options Included to Change the Fonts
New - Google Fonts System Given in Theme Options
New - New Theme Options Given 
Fixed - CSS Related Bugs Fixed
Fixed - Update System Bugs Fixed

Version 1.0.3 (07-06-2015)

Fixed - PrettyPhoto Script Updated

Version 1.0.2 (06-09-2015)

Fixed - Update Issue Fixed

Version 1.0.1 (06-04-2015)

Fixed - Small Bug in Update System Fixed
Fixed - Responsive Bug Issue Fixed
Fixed - Auto update Bug Fixed 
Fided - Responsive Menu Bug Fixed

Brilliant WordPress Themes by Webinane (11,800+ Satisfied Customers)
FixKar – A Services WordPress Theme (Elementor) with Online Payment System for Appointments
Esperto – A Consultancy and Coaching WordPress Theme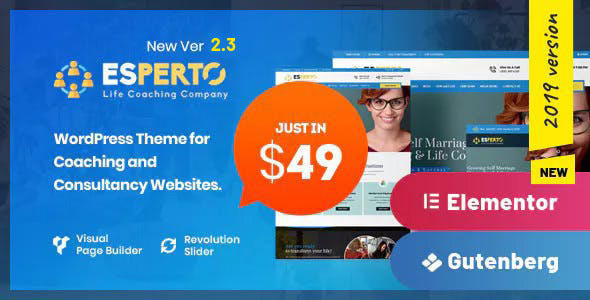 Lifeline 2 – An Ultimate Nonprofit WordPress Theme for Charity, Fundraising and NGO Organizations
Actavista – A Political WordPress Theme
Lifeline – A Fundraising Theme for Charities, NGO's, Non-Profit Organizations etc
Deeds – A Church Wordpress Theme with Brilliant Features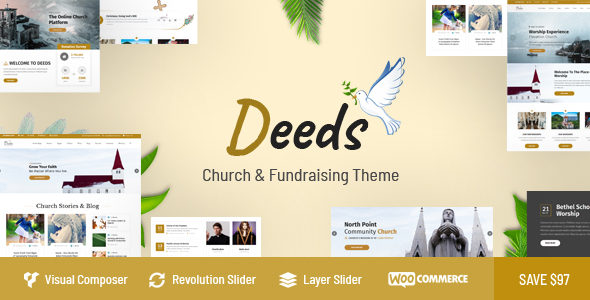 Unload – Cargo, Shipping, Logistics, Trucking, Warehouse & Transport WordPress Theme
Flaky – A Responsive WooCommerce Theme for Online Shopping Websites
Draaz – Multipurpose Business WordPress Theme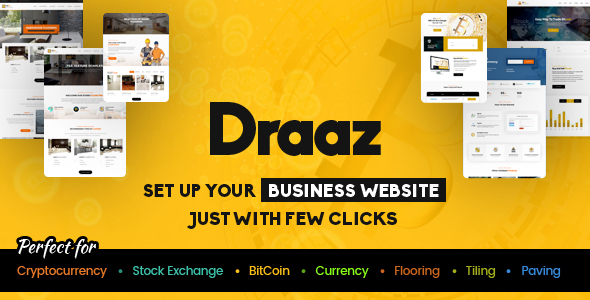 Negotium – Multipurpose Business WordPress Template
Medicalist – An All-in-One WP Medical Theme with Appointment and Blood Donation System
80's Mod – Build Your Store with A Vintage Styled WooCommerce WordPress Theme
MagUp – Modern Styled Magazine WordPress Theme with Paid / Free Guest Blogging System
Flavia – Download Responsive WooCommerce WordPress Theme
Probiz – An Easy to Use and Multipurpose Business and Corporate WordPress Theme
CrazyBlog – Start A Blog or Magazine for Adsense or Affiliate Business
Electric – A Multipurpose Business Theme
Dastak – A Multipurpose WP Theme with 25+ Multi-Niche Demos
Restinn – A OnePage WP Theme with Online Booking and Payment System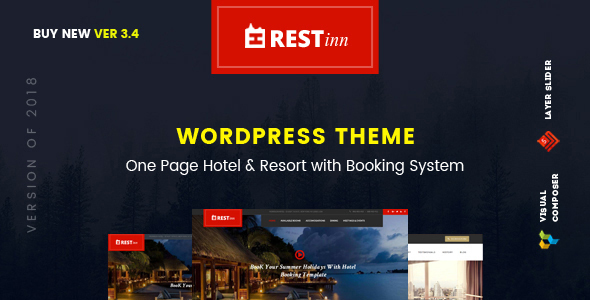 Personal – Make A Wonderful Blog on Any Niche – Choose from 40+ Styles