Flexipost is a powerful personal blog with ravishing looks and unique functionality that will help you to streamline publishing with 9 pre-designed content styles that include top 10 lists, A vs B comparisons, ratings, image galleries, video and mixed content sliders.
Custom-developed flexipost floats grid organises content in your blog in a series of preview cards that dynamically adjust to any
Combination of sorting and filtering so that your posts always look fantastic. Optional timeline is available to help users navigate
Content-heavy blogs. Go social! Flexipost is designed to connect seamlessly with your social profiles, linking your fans to every page on the web that matters. Stream videos directly from your youtube channel and organise them in playlists as you see fit.
Showcase your social presence with profile icons and sharing buttons that seamlessly blend in with your blog without creating clutter.
Featured content can be displayed in single and multi-post sliders or video features. Make use of 3 unique sidebar layouts to present content in a way that suits your own blogging style, while making the most of every pixel in your blog. We all know about scarcity!
Webpage space is limited, so is the time and attention of your valued fans. Bring joy to your audience and grow your following by Making every site visit an easy, engaging and memorable experience with Flexipost.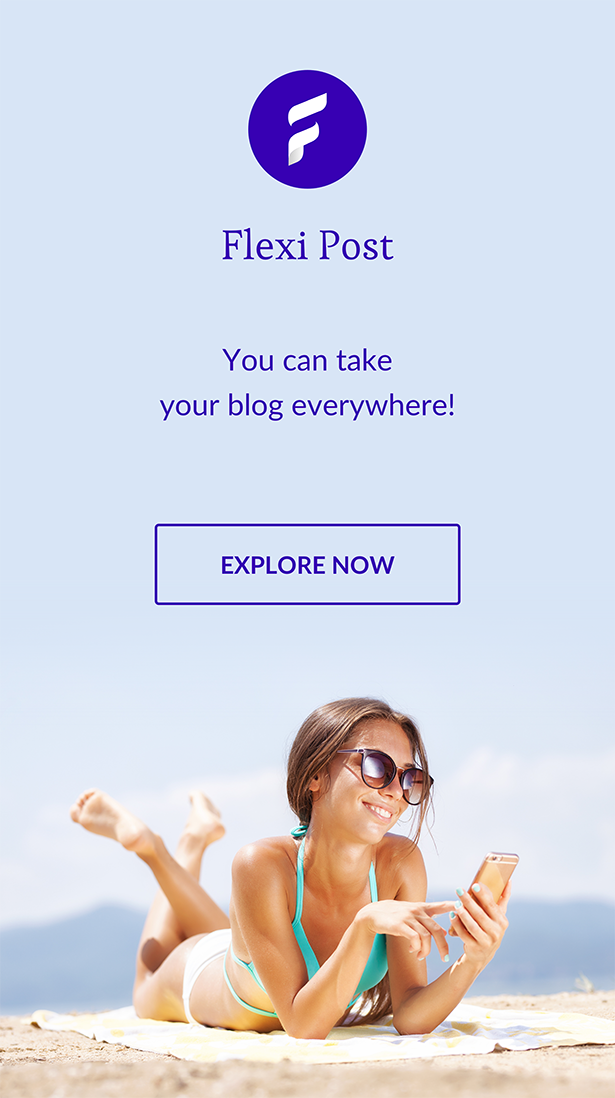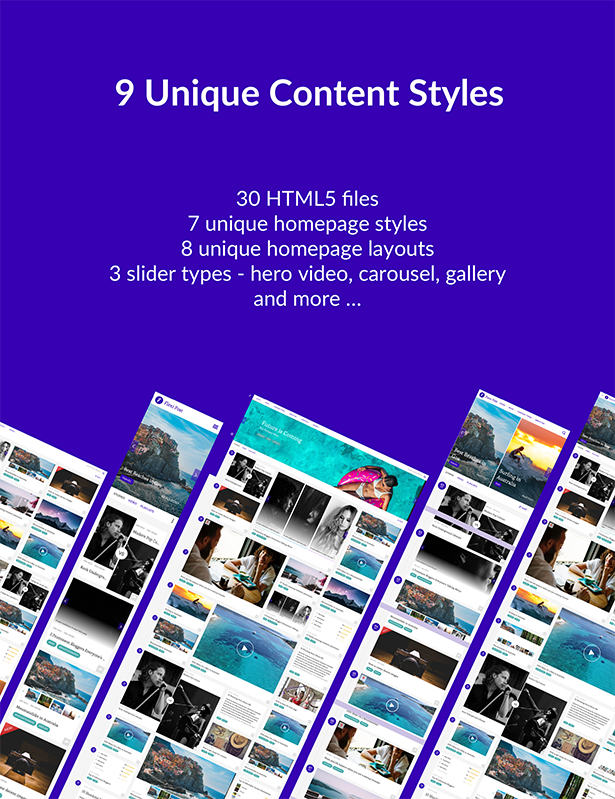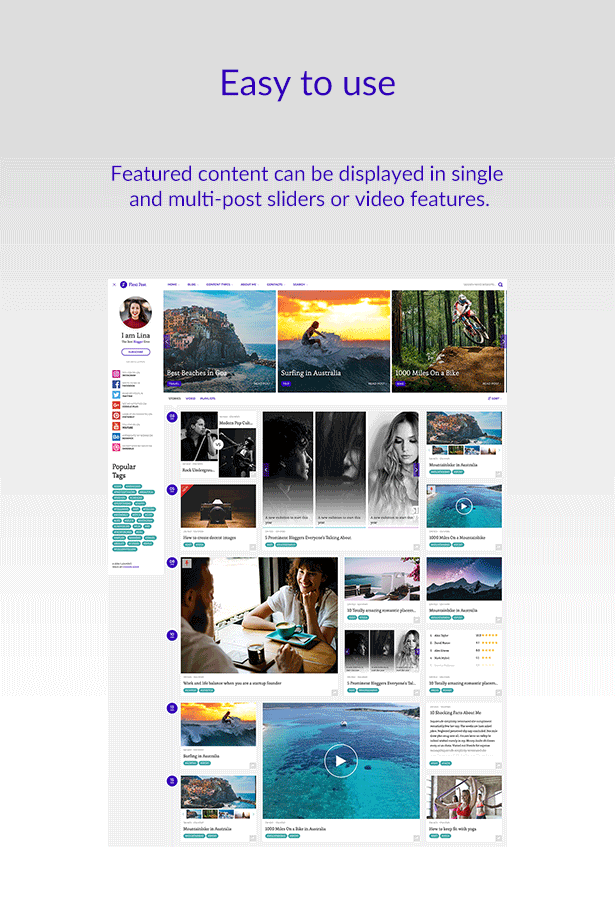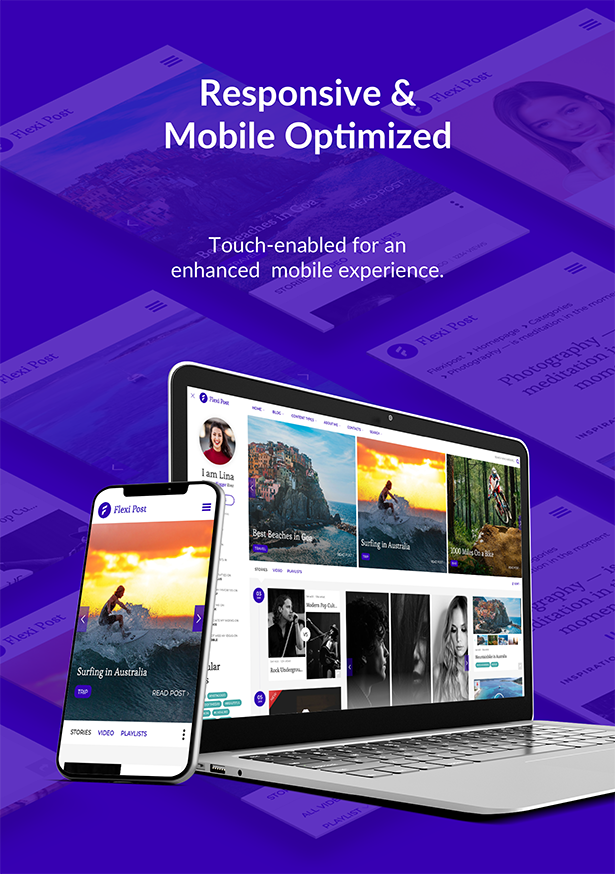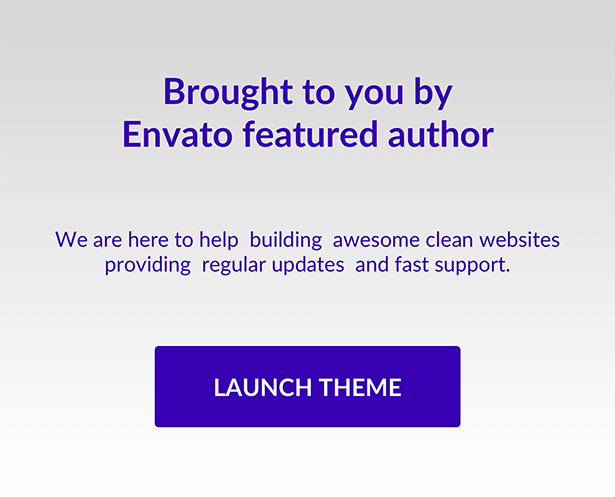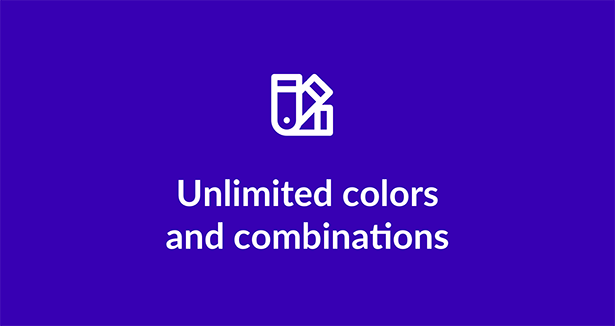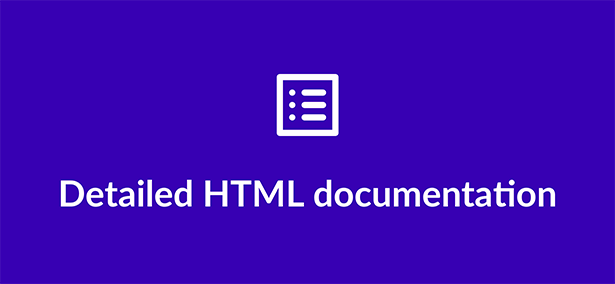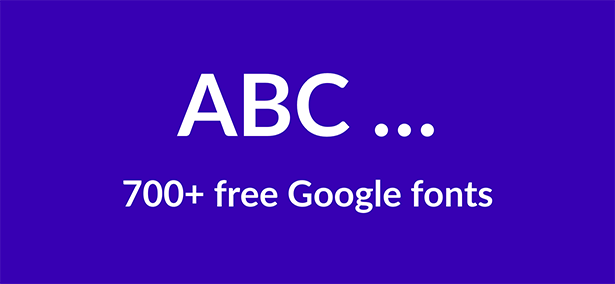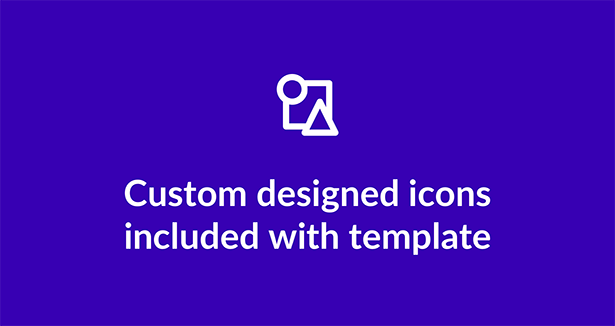 Features
9 unique content styles with brilliant design
Custom floats grid – vary block size, apply sort and filter
Stories, videos & playlists – powerful content engine
Ratings, lists & galleries – catchy designs ready to go
Responsive timeline – organised & easy to navigate
True responsive – brilliant looks on any device
8 unique homepage layouts – customise your blog
3 Slider types – hero video, carousel, gallery
Awesome animations and transitions for memorable user experience
Tested on real devices
Social links
Built with Bootstrap 3
Valid HTML5 & CSS3 files
Clean premium form elements
Upload input included
Google Maps included
Unlimited colors and combinations
700+ free Google fonts
Content
30 HTML5 files
7 unique homepage styles
3 cool menu layouts with social features
Supporting CSS and JS files
Included custom-designed icon pack
Detailed HTML documentation
Icons
Custom-designed icons included with template
JavaScript & CSS
Bootstrap select – silviomoreto.github.io/bootstrap-select
Bootstrap validator – 1000hz.github.io/bootstrap-validator
Photoswipe – photoswipe.com
Moment – momentjs.com
Calentim Datepicker – rettica.com/calentim/docs/readme.html
Owl Carousel – github.com/OwlCarousel2/OwlCarousel2
Isotope – isotope.metafizzy.co
Images Loaded – imagesloaded.desandro.com
Appear – creativelive.github.io/appear
Semantic sidebar – semantic-ui.com
mCustom Scrollbar – https://github.com/mailhu-custom-scrollbar-plugin
consoleFix – gist.github.com/peteboere/4147923
modernizr – modernizr.com
HTML5shiv – github.com/aFarkas/HTML5shiv
Respond – github.com/scottjehl/Respond
Placeholder – github.com/jamesallardice/Placeholders.js
Fonts
Demo Images
https://www.pexels.com/creative-commons-images/
Change Log
Version 1.0
- Initial release