« See all FAQs for JustLanded - WordPress Landing Page
Can I integrate JustLanded with WooCommerce?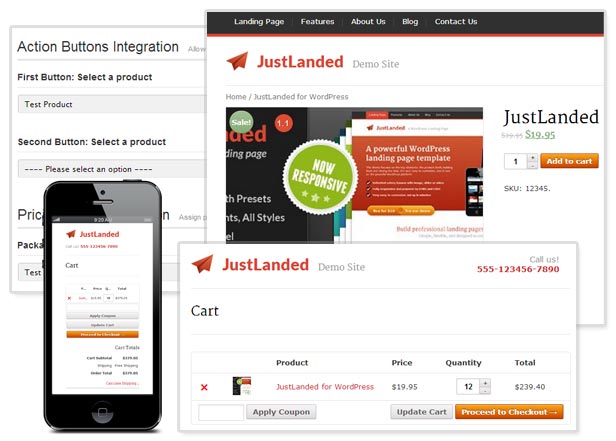 An optional plug-in for JustLanded for WordPress to integrate JustLanded with WooCommerce ships with JustLanded for WordPress. Turn your landing page into a digital marketplace, sell digital downloads or physical products – with WooCommerce, one of the most popular shopping cart plug-ins with payment gateway integration available for the WordPress platform.
Please note that you will have to install and activate the integration plug-in prior to being able to use it.