You can build a directory & community site with Listopia.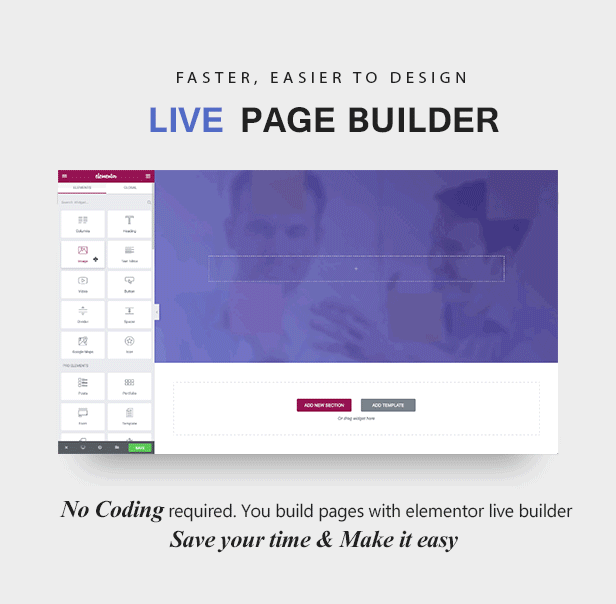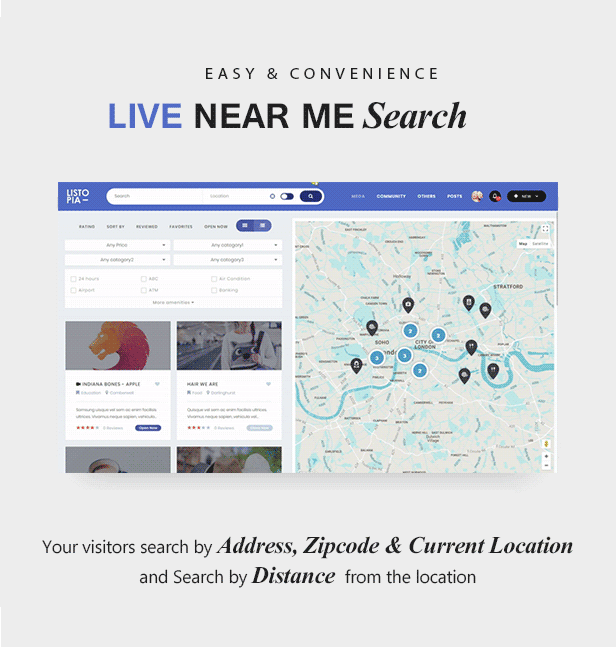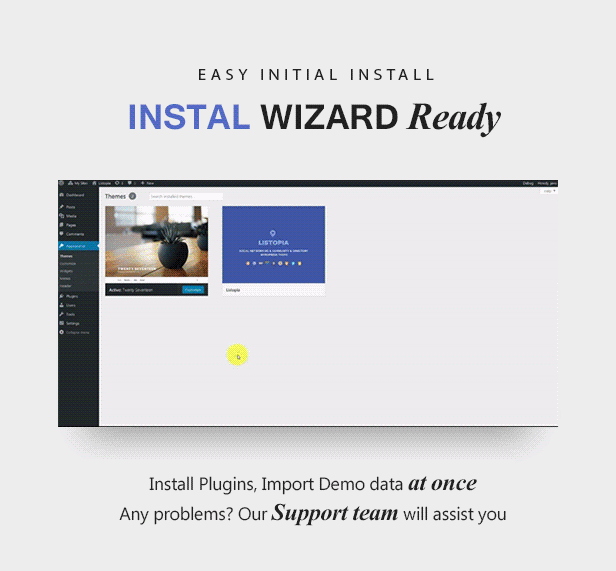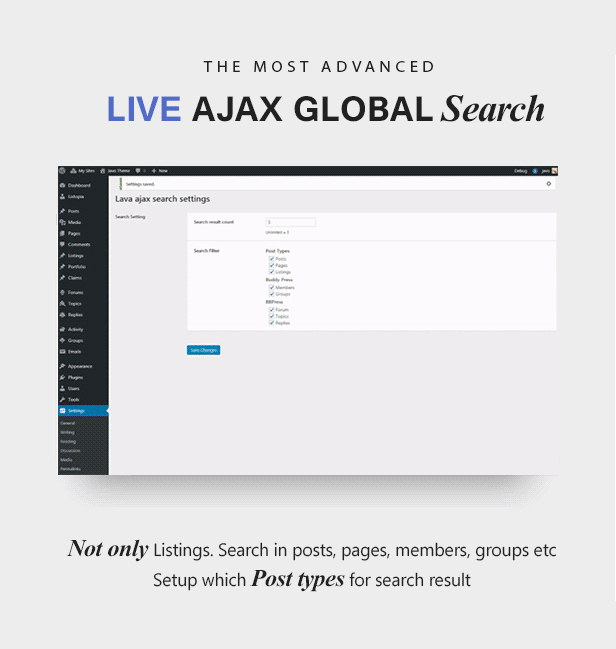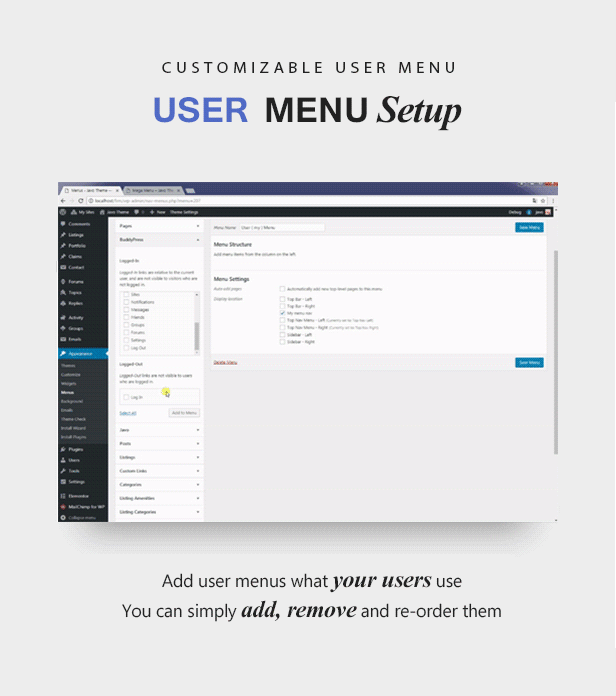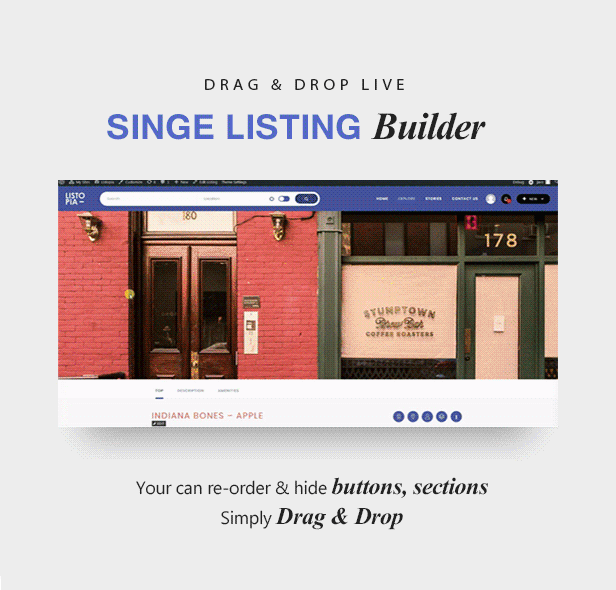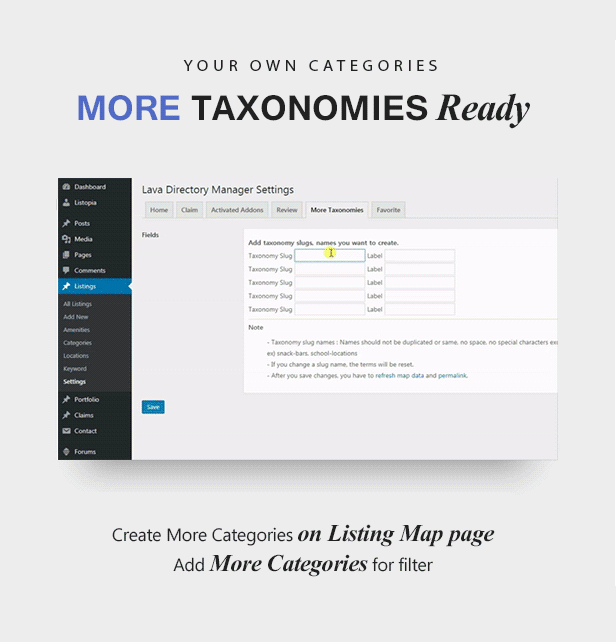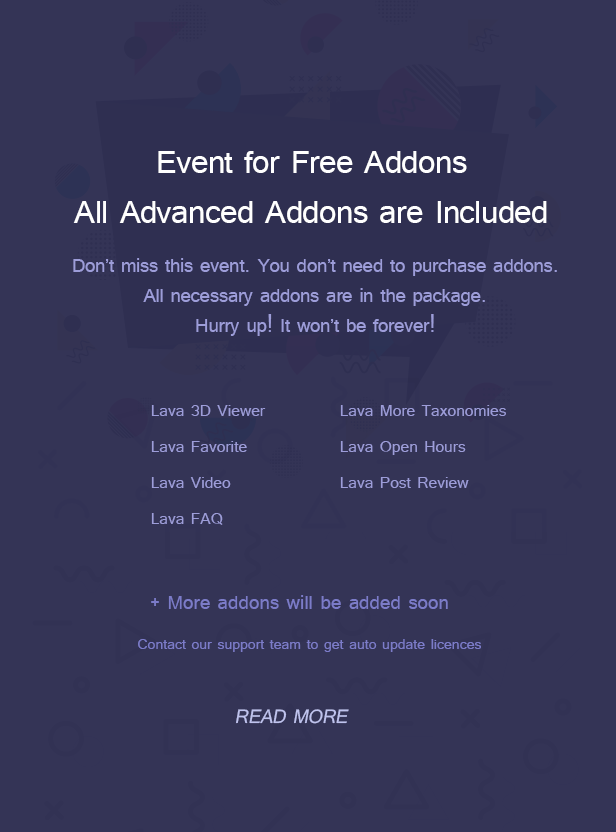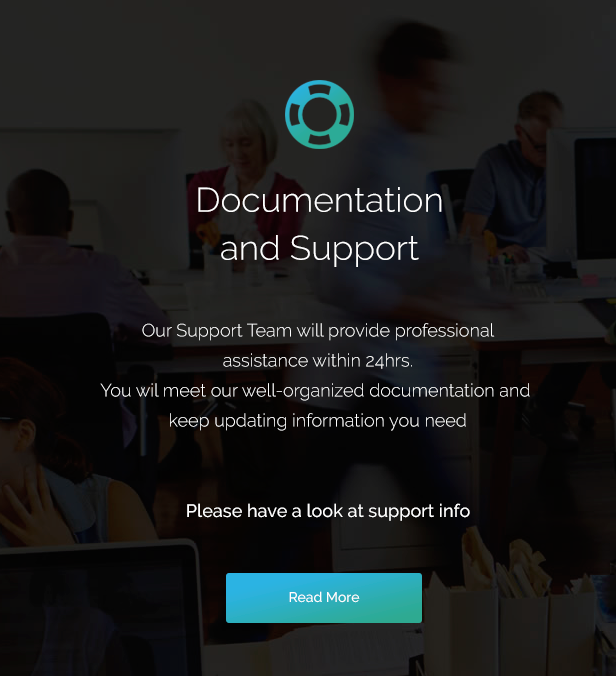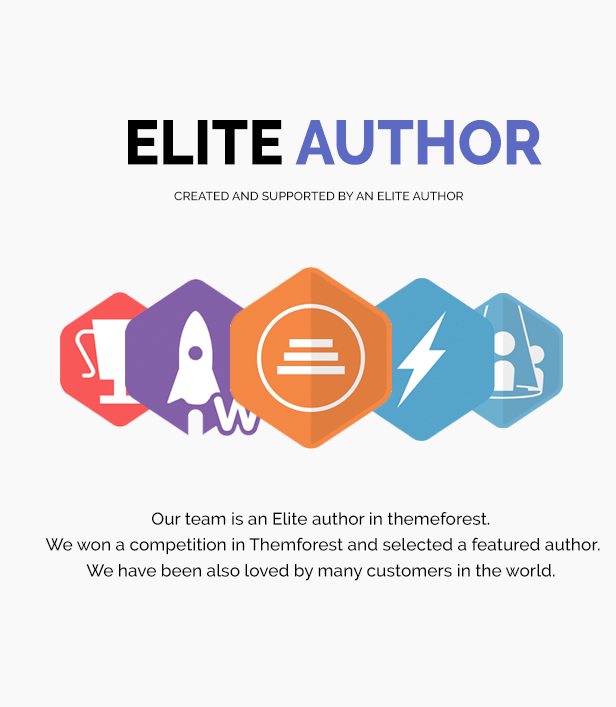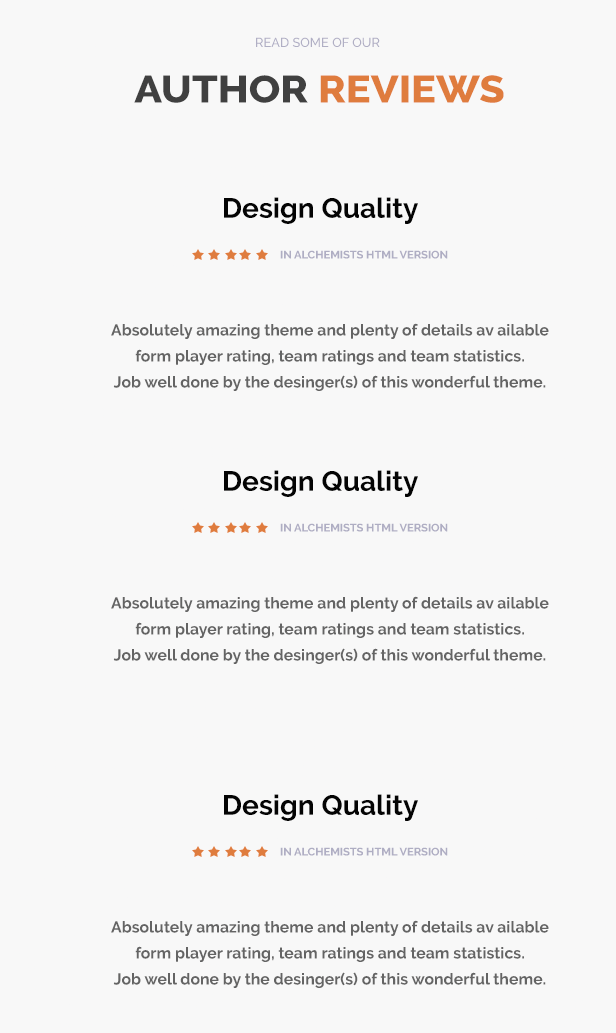 Front-end forms with pictures / images
My Items(shops) form (Multi photos, Google maps, Video, Custome fields)
User profile (Edit : members profiles)
Single page (Feature, Streeview, Maps)


Advanced googles


Upload pictures/images with WP Media Library.
Multi images uploading ready
Various useful shortcodes for listings.


XML bulk import is possible. you need to use the 3rd part plugins. (we don't provide import service setting). Listopia is compatible with Javo Directory, Javo Spot database. You can simply change theme and the listing will be displayed on maps. Other setting needed to be setup.

Listers Features.
Add items (listings)
Useful Listings
Listing by Categories
Listing by Locations
Listing by Address
Listing by Radius
Blog posts
By Category.
By Tag
Custom Categories
Custom google map marks
Custom Featured Images
1 Click Setup File Provide
Importable sample data, (it installs only enough sample pages. not all.)
Importable theme option setting
Flexible page setting : theme settings or each page settings.

Features
Responsive
Business Listings
Advanced Google Maps with Ajax
Unlimited page styles with Elementor
Frontend forms : Item listing, User Dashboard
Pricing Tables
Multilingual ready (WPML) : will be ready soon
Bootstrap 4
Unlimited Color Schemes
)
How to update V1.4.0 from V1.4.1
Version 2.0 (2018-12-21)

2.0 has been initially released.

- Added new demos
- Improved most of widgets : Map, Listing detail, List style

Version 1.4.1.1 (2018-07-16)

Improved : single.css for missing css in javo core plugin
Others all same to 1.4.0

Version 1.4.1 (2018-07-13)

Compatible : Elementor 2.x
Fixed: buddypress forums issue
Added: lazyload on/off button
Added: theme settings headers option ( Listing archive )
Added : Map template : Map can be placed ( move ) to any place
Improved : Custom CSS field.
Improved : Selectize style
Added : Review landing point by scroll spy.
Added : Map / List toggle button ( mostly for mobile ) 
Improved : Minor CSS, JS 

Version 1.4 (2018-06-01)

Added : New javo core ( you don't use listopia core anymore)
Added : More page builders.
Added : Single post detail page builder
Added : Post archive builder
Added : Preview builder
Added : Login / Register builder
Added : Footer builder
Added : Module builder
Added : Canvas
Improved : header, footer, listing detail, archive builder
Fixed: Archive page not found
Improved : CSS, JS

Version 1.3.1 (2018-04-24)

Fixed: Amenities filter issue
Improved: Location & ajax search issue
Fixed: Map page listings copy bug
Improved: Single detail page responsive tab drop menu cut issue
Fixed: Javo Nav menu compatibility & right menu hide issue
Improved: Advanced button
Fixed: Review addon button 

Version 1.3.0 (2018-03-30)

Added : Header builder ( you need to update template )
Added : Menu builder ( you need to update template )
Added : single meta widgets.
Improved : Compatibility for Elementor 2.0.3
Improved : CSS, JS

Version 1.2.1 (2018-02-14)

Fixed : Preview image.
Improved : Minor CSS, JS issue

Version 1.2.0 (2017-12-21)

- Added : Theme settings > General > Added 'auto generation less to css 'option (just leave it as disabled if you don't work on css via FTP )
- Improved : Common Script > Improved functions for Lava directory favorite 
- Improved : Shortcode > Module15 > Fixed undefined function issue and minor improvement.
- Fixed : Lava more taxonomies > Admin page > Display error message issue
- Improved : Header > Mega menu > Block shortcodes > display categories list issue
- Fixed : Install Wizard > Addons next step > Lava faq
- Improved : Widget > Single listing Title line > Save button issue.
- Improved : theme settings, sidebar some options hide
- Fixed: Loading icon issue when you click preview button on module 15
- Fixed: Wrong Category, Location visible on single listing page.
- Improved: Title line widget style on single listing page
- Added: More taxonomy addon, lava post reivew. 
( You can simply activate them or run wizard to activate them )

Version 1.1.1 (2017-12-16)

Fixed : More taxonomies : installation error
Lava More taxonomies, lava post reviews has been shortly removed until we confirm it works fine.
We will double check. It won't take too long.

Version 1.1.0 (2017-12-15)

Improved : Sample elementor data
Improved : Demo data
Added : 7 addons ( only for event now )
Fixed : Minor CSS, JS

Version 1.0 (2017-12-15)

V1.0 Theme release