Access and create template with email builder

You can access to my email builder online ( MailBuild ) and put purchase code for using this template that you bought from Themforest. by following below steps.

Get your purchase code on this link Click the arrow on the download button. You will see the purchase code then download it.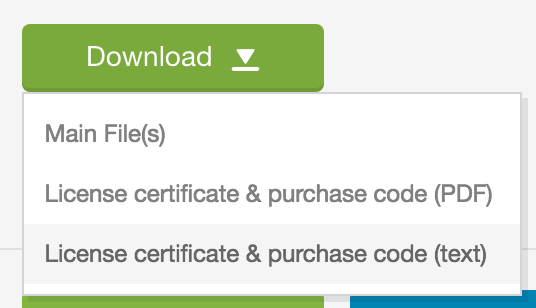 1 . Signup for free at http://mailbuild.rookiewebstudio.com/ 


2. Click "Template Store" button





3. Find the template that you purchased and click put purchase code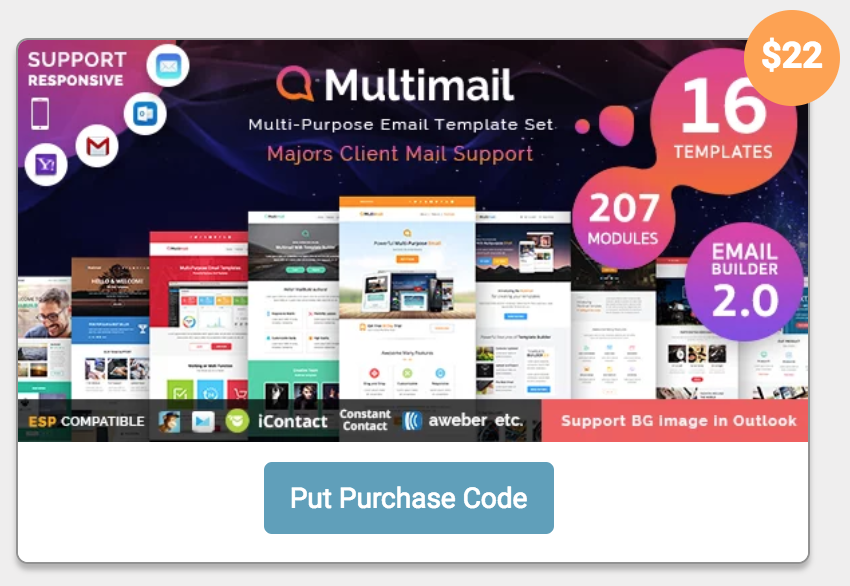 4. You will see popup and enter your purchase code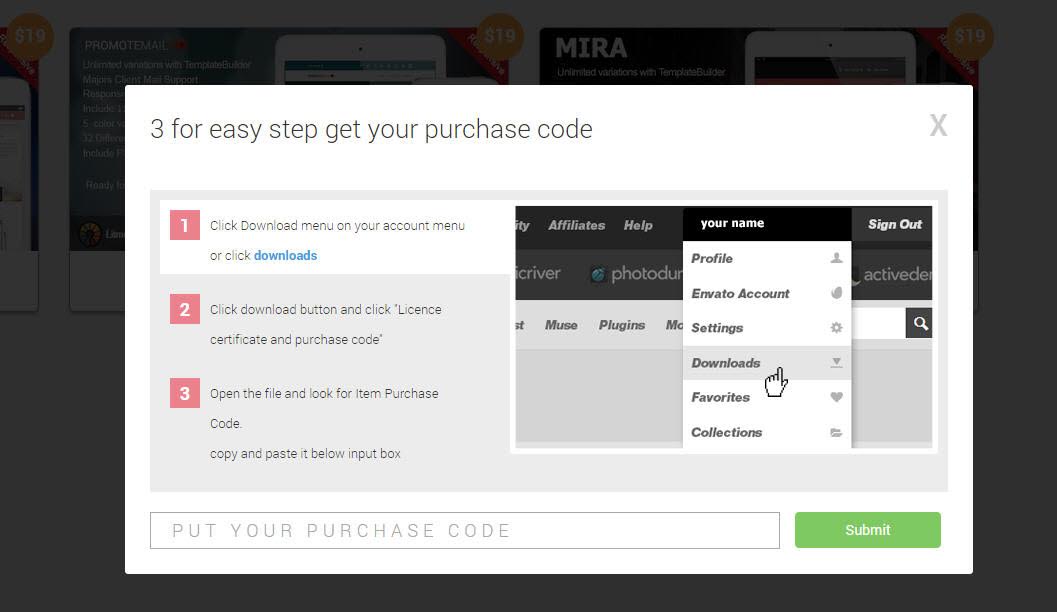 5. Submit for unlock this template.





6. After you put your purchase code. You will get available template by clicking "Create Template" button


7. Hover your mouse on a template and click "Create Template" button.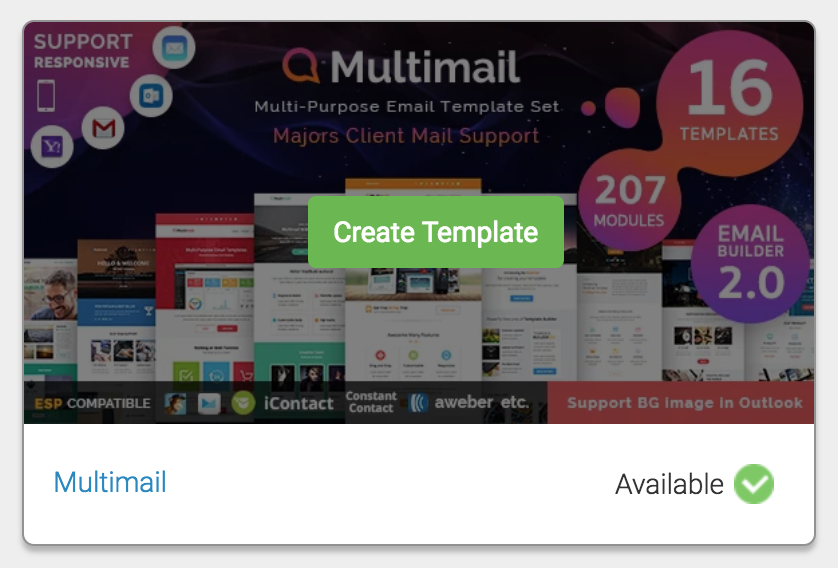 How to build email template by MailBuilds
 https://www.youtube.com/watch?v=VpXD990wI04


How to send template to your MalChimp account directly
 https://www.youtube.com/watch?v=xD7_c8gM5Qk