Rare Admin Template is an item of its own kind, it comes with builder which helps you getting unlimited layouts, possibilities with just few clicks of commands.
It comes with 13 layout options, 6 breadcrumbs options and 6 color schemes
So you can imagine your possibilities with Rare.
Layouts Included
Default
Centered Logo
Dark Layout
Compact Menu
Fixed Header
Fixed Menu
Fixed Footer
Full Width Layout
Horizontal Layout
Horizontal Icon Layout
Alternate Header Style
and many more…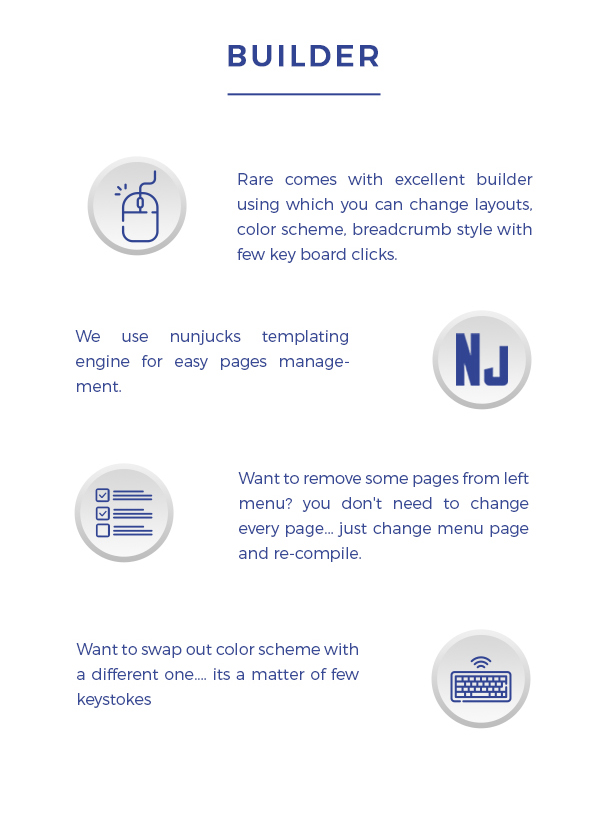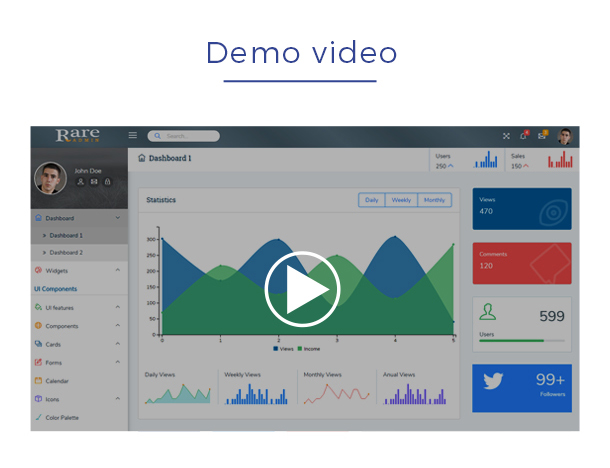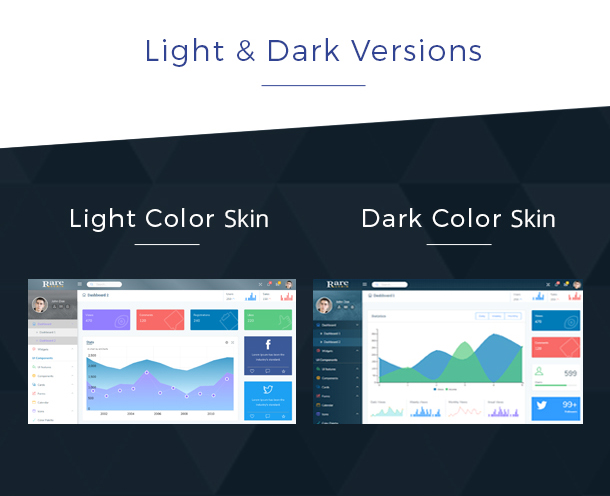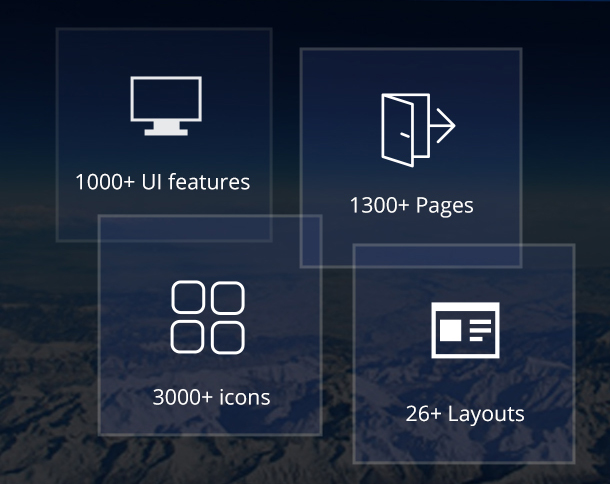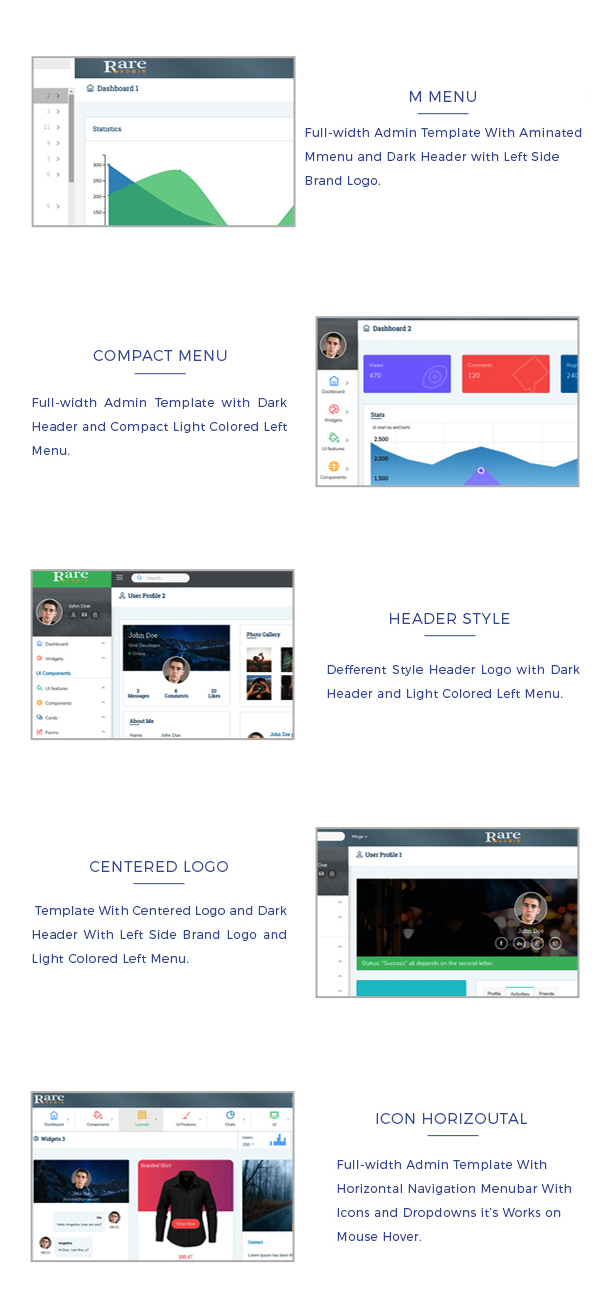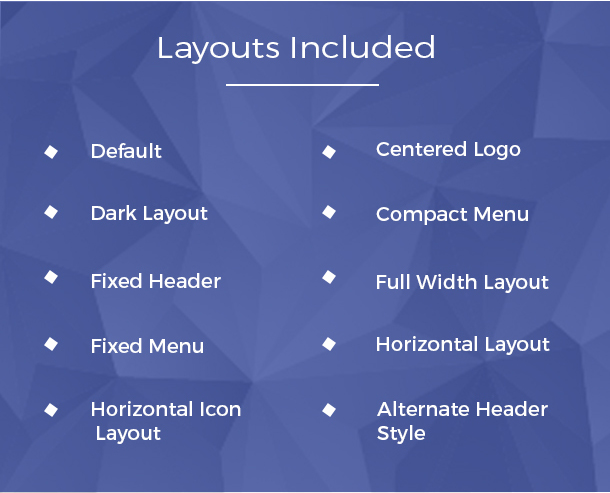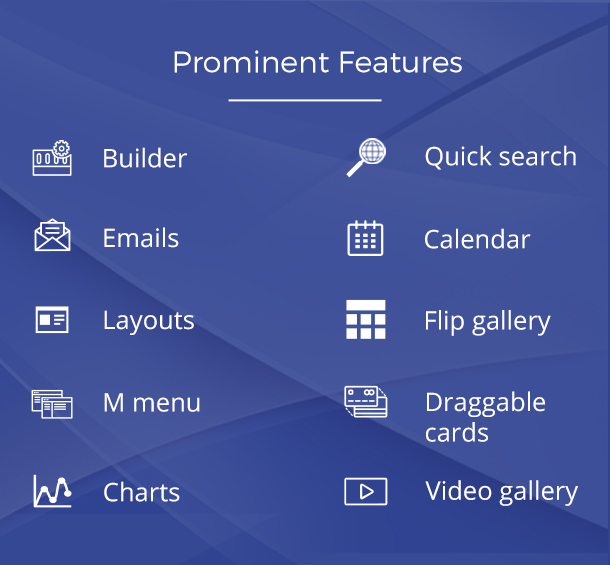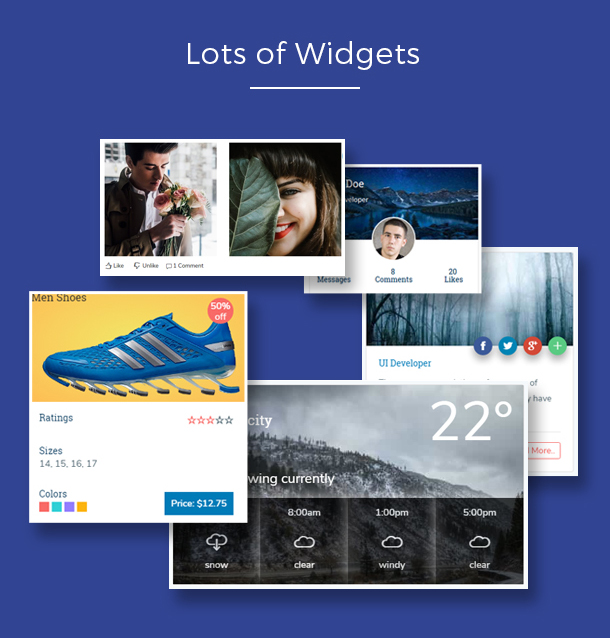 Rare comes with excellent builder using which you can change layouts, color scheme, breadcrumb style with few key strokes.
if you want to remove pages in left menu, you don't need to modify every single page…just modify menu page using builder which will apply to all pages
Salient Features
13 layout options
6 breadcrumb options
6 color schemes
Lots of widget examples
Free landing page template
Based on latest bootstrap 4
Uses nunjucks templating engine
Based on sass so changing color scheme is easy
Rare comes with many ready to use apps like Mails, Calendar, Draggable cards, video gallery.
Updates
1.3
– 2nd Sep 2017

Updated to bootstrap 4 beta 1
1.2
– 14th May 2017

Added more layouts

Note: Images shown in demo are not included in template