SpotCommerce is Ultimate Blogger Shopping Template that is extremely customizable, easy to use and fully responsive. Suitable for every small shopping site, showroom and portfolio also. Great as a starting point for your small business.
Input XMAS25 or NEWY for testing our coupon codes

Main Features
Full Responsive & Retina ready
Unique Slider
Unlimited Colors, Background & Fonts
Touch Control Included for Mobile Devices
Used Icon from FontAwesome
AddThis Social Sharing Buttons
Ajax Cart & Wishlist Ready
Four payment methods: PayPal, Direct Bank Transfer, Cash on Delivery and Cheque
Three product states: Normal, On Sale and Out Of Stock
Email Notification for Order Information when Customer Checkout
SEO Friendly
Unlimited Drop-down Menu
Image List in Product Detail Page
Well Documentation
Easy Install and Sample Data Ready
Supported Coupon Codes from version 1.2.7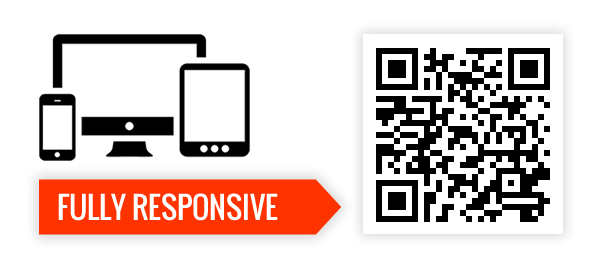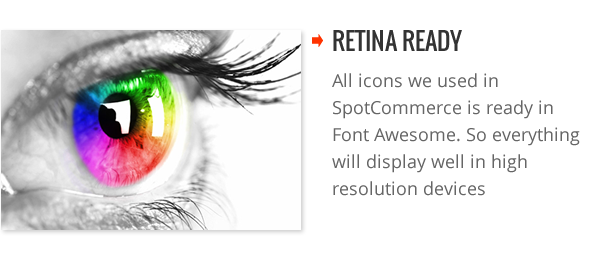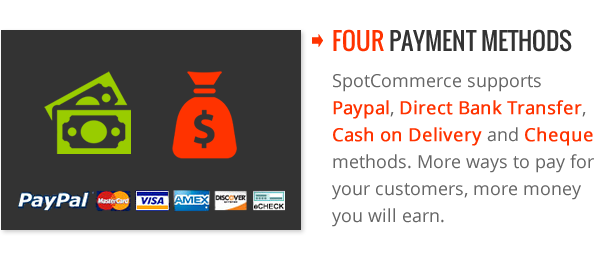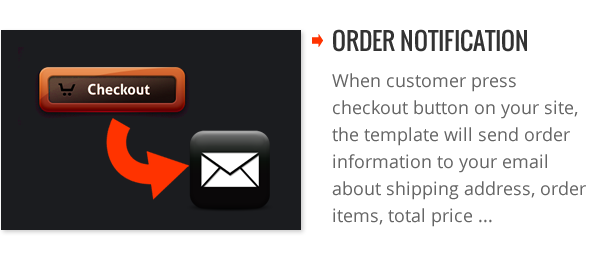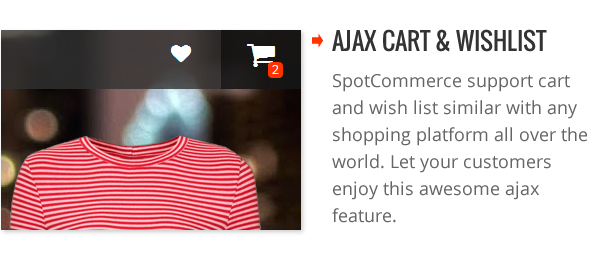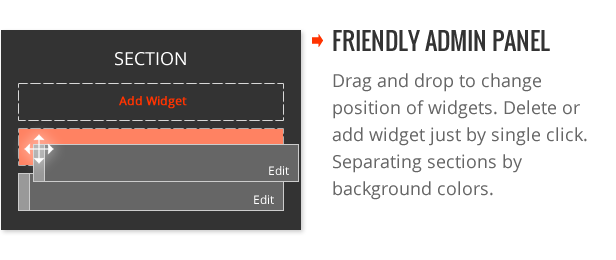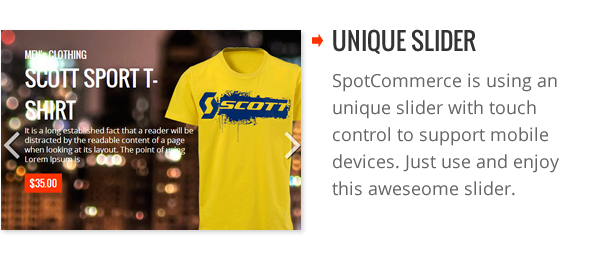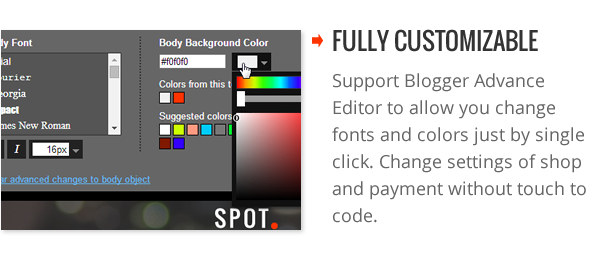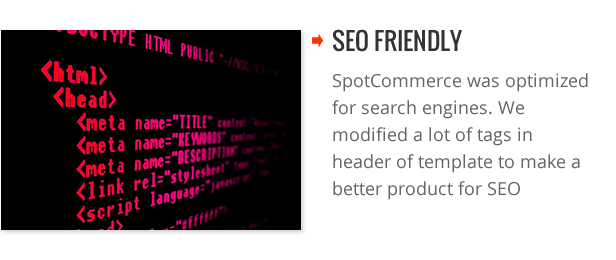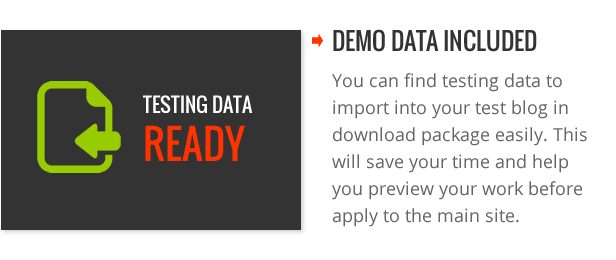 CURRENCY LIST
Below is supported currency codes at default. But if you can add any currency code as you want.
AUD: Australian Dollar
CAD: Canadian Dollar
EUR: Euro
GBP: British Pound
JPY: Japanese Yen
USD: U.S. Dollar
NZD: New Zealand Dollar
CHF: Swiss Franc
HKD: Hong Kong Dollar
SGD: Singapore Dollar
SEK: Swedish Krona
DKK: Danish Krone
PLN: Polish Zloty
NOK: Norwegian Krone
HUF: Hungarian Forint
CZK: Czech Koruna
ILS: Israeli New Shekel
MXN: Mexican Peso
BRL: Brazilian Real
MYR: Malaysian Ringgit
PHP: Philippine Peso
TWD: New Taiwan Dollar
THB: Thai Baht
TRY: Turkish Lira
RUB: Russian Ruble
VND: Vietnam Dong
RON: Romanian Ron
INR: Indian Rupee
IDR: Indonesia Rupiah
NPR: Nepalese rupee
NPR: Nigerian Naira
CUSTOMER SUPPORT
Below are some useful links:
Release Notes
v1.6.1 – Apr 07, 2020
- Fixed: bad format price text on Shippind and Handle fee.
v1.6.0 – Nov 12, 2019
- Fixed: contact form title not match with widget title
- Fixed: can not translate contact form texts
- Fixed: can not receive order emails
- Fixed: can not receive contact emails
v1.5.9 – Aug 23, 2019
- Fixed: slider not display properly on mobile devices
v1.5.8 – Mar 29, 2019
- Fixed: Country Code is wrong for PayPal request
- New: support updating template with Sneeit Spot
- New: allow set archive page post number
v1.5.7 – Oct 30, 2018
- Fixed: remove all SSL (https) errors
v1.5.6 – Sep 3, 2018
- New: support keeping images in description
v1.5.5 – June 10, 2018
- New: support A-Z postcodes in UK
v1.5.4 – March 19, 2017
- Fixed: have no zoom effect when have many product images
v1.5.3 – Jan 05, 2017
- Fixed: subtotal price did not display properly in some cases
v1.5.2 – Oct 18, 2017
- Fixed: Checkout page not work with some emails
v1.5.1 – July 31, 2017
- Fixed: Menu not work properly
- Fixed: Cart page not work in iOS

v1.3.0 – April 08, 2015
- Fixed: Removed item verification
v1.2.9 – Jan 13, 2015
- Fixed: blog members can not receive checkout emails
v1.2.8 – Jan 02, 2015
- Fixed: verify code not work properly
- Fixed: contact form 2 not work properly
v1.2.7 – Dec 22, 2014
- New: support coupon codes
v1.2.6 – Dec 17, 2014
- New: support any currency
- Fixed: not auto focus payment method when has only method
v1.2.5 – Nov 30, 2014
- New: Added Nigerian Naira and Nepalese rupee Currency
- Fixed: can not received order email for Paypal with some Internet Providers
v1.2.4 – Nov 12, 2014
- Fixed: not show thumbnail if admin copied somewhere
v1.2.3 – Oct 16, 2014
- Fixed: add to cart and wishlist function not show right message 
v1.2.2 – Oct 07, 2014
- Fixed: separate character for long price currency not work properly
v1.2.1 – Oct 06, 2014
- New: support currency for India, Romania, and Indonesia
- Fixed: button and caption of slider not work properly
- Fixed: error of subtotal for long price currency
- Fixed: bug some texts can not be translated
v1.2.0 – Oct 01, 2014
- New: allow enable / disable fields of checkout form
- New: separate for long price value
- Improved: increase loading speed by remove RTL css from LTR format
- Fixed: open graph image is to small to share to Pinterest
- Fixed: some texts can not be translated
- Fixed: buttons of slider display not properly
v1.1.0 – Sep 02, 2014
- New: add COD (Cash on delivery) payment method. 
- New: add variables to allow enable / disable any payment method
- New: add variable to allow enable / disable "Postcode" field in billing form
- New: add variable to allow choose position of currency symbol
- New: support RTL Format and print CSS
- Fixed: mobile not display collection
- Fixed: some variables can not be changed from admin settings