Latest version – 1.0.6 for OpenCart 2.3: Released on Oct-30-2017 | Changelog

TopDeal – MarketPlace | Multi Vendor Theme is Ready for OC 2.3.x
This theme is compatible with the plugin Multi vendor at https://multimerch.com/
You totally can build a marketplace by this theme, and of course, there are many vendors can use it as a place for trading.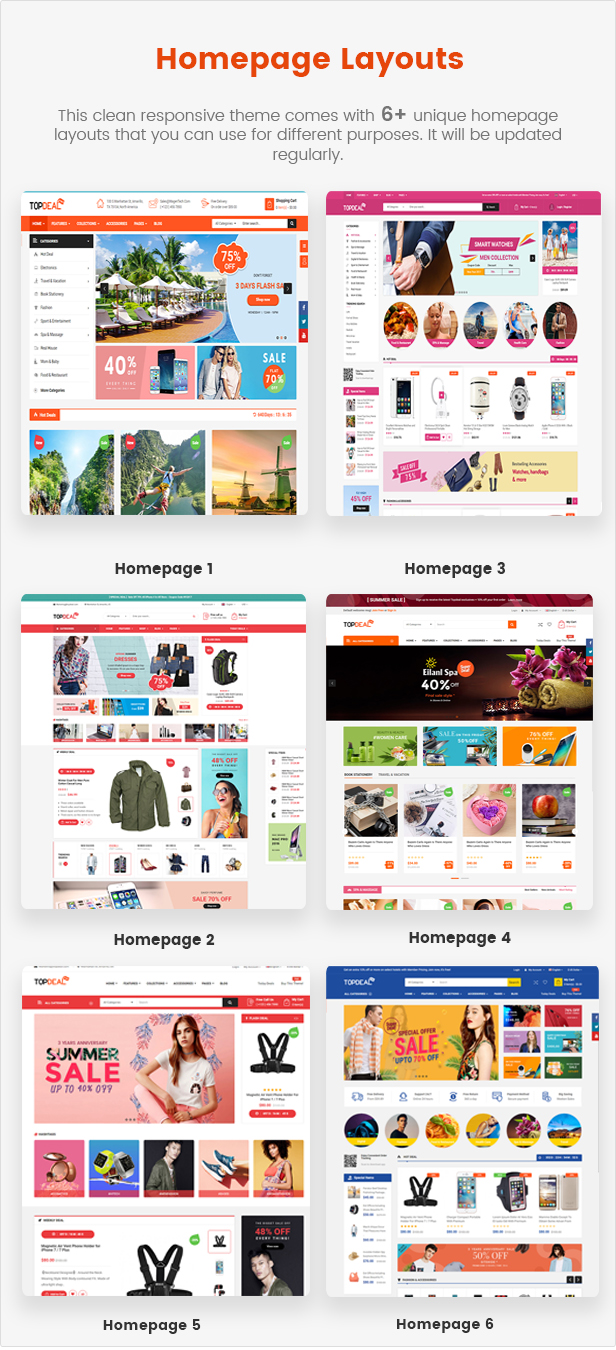 Mobile Layouts Ready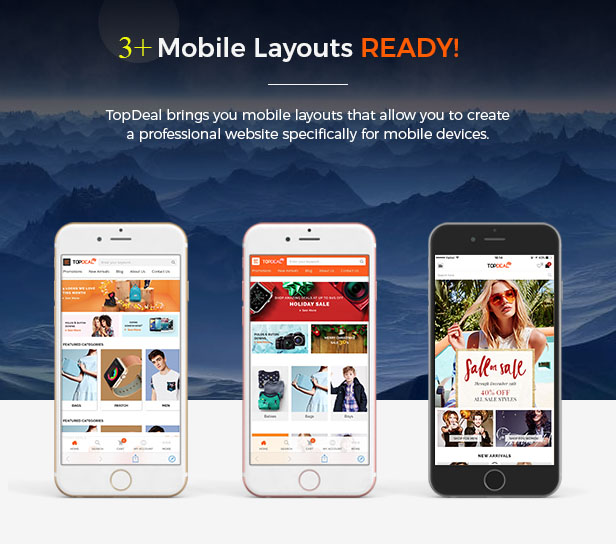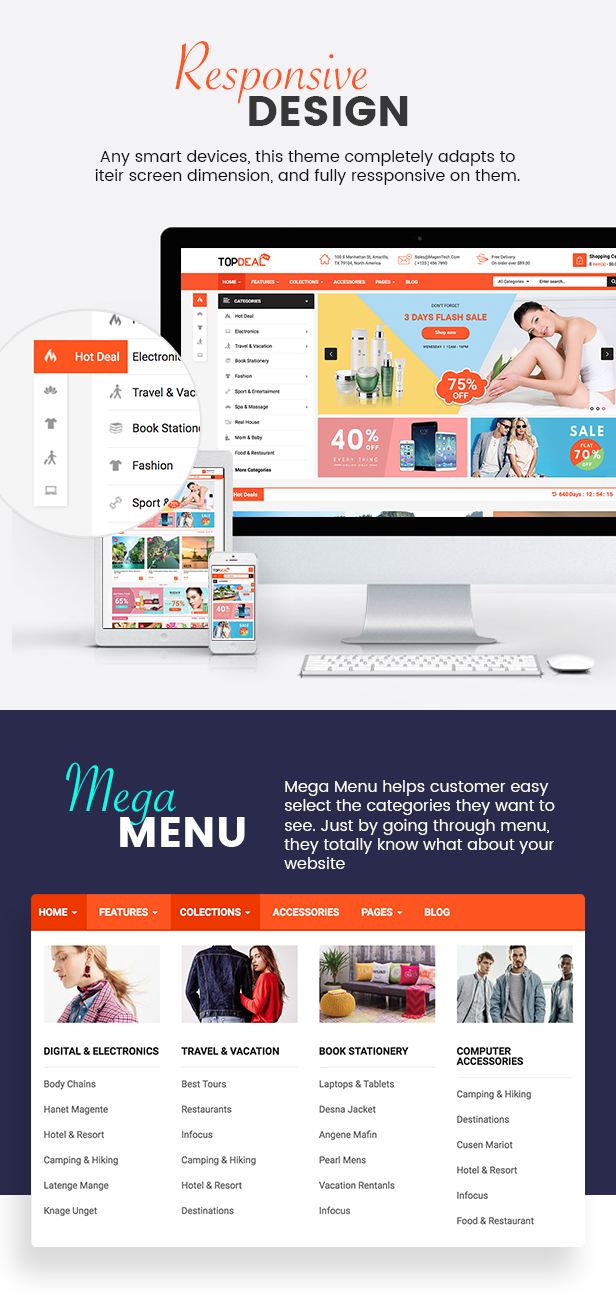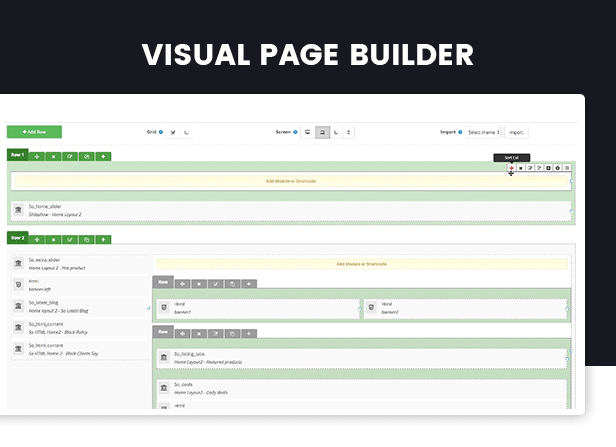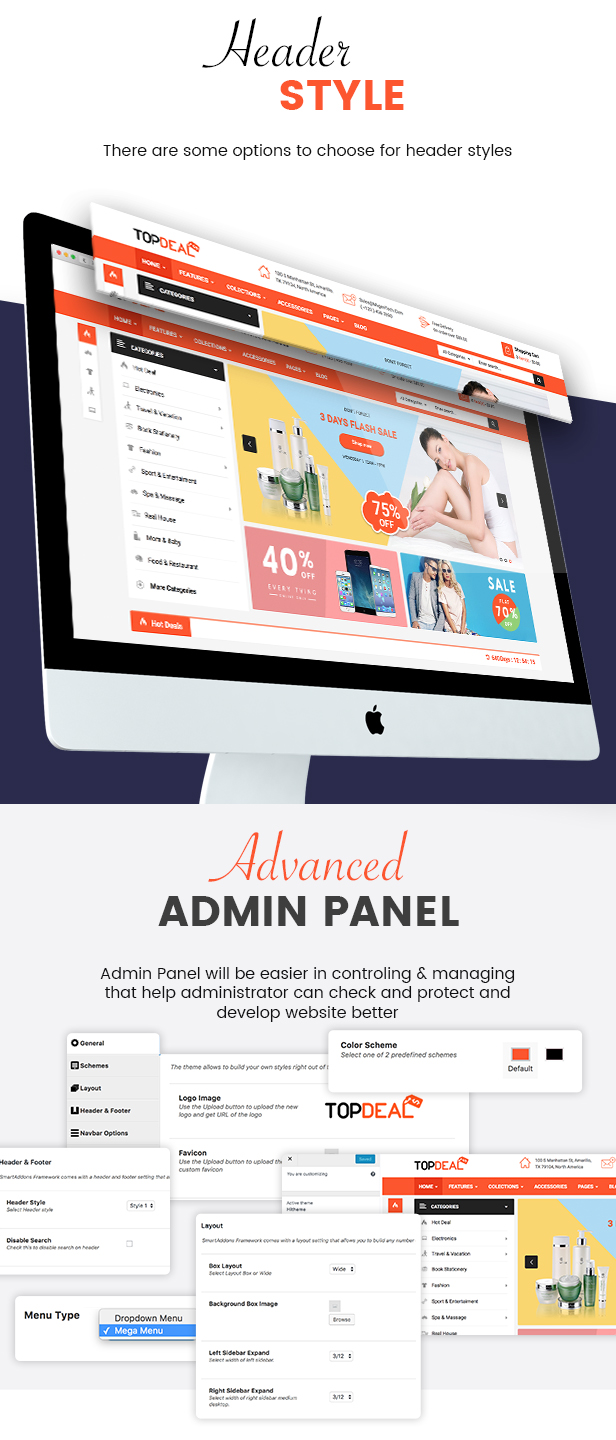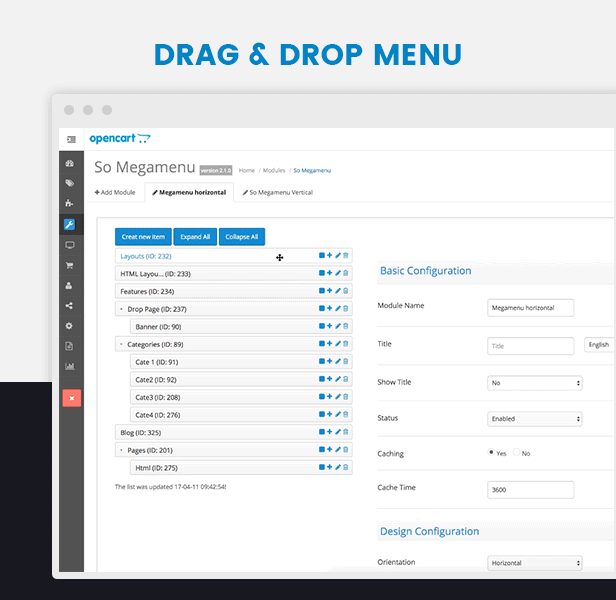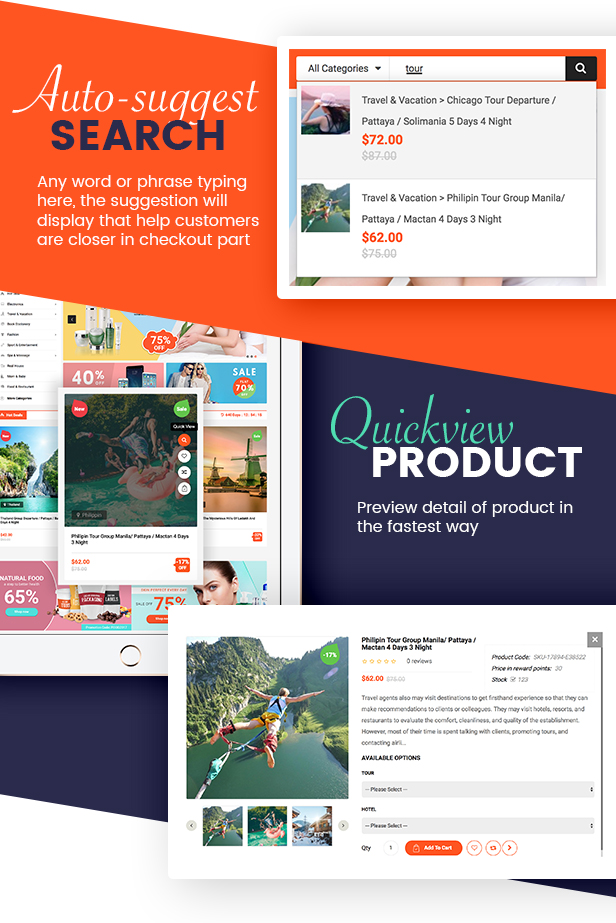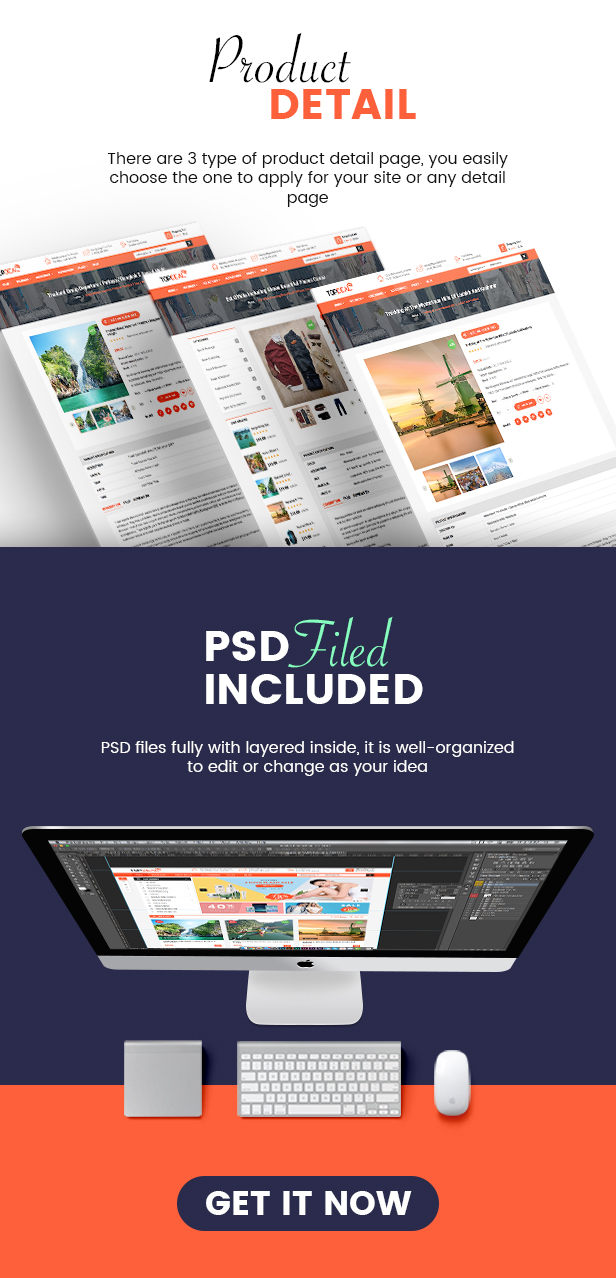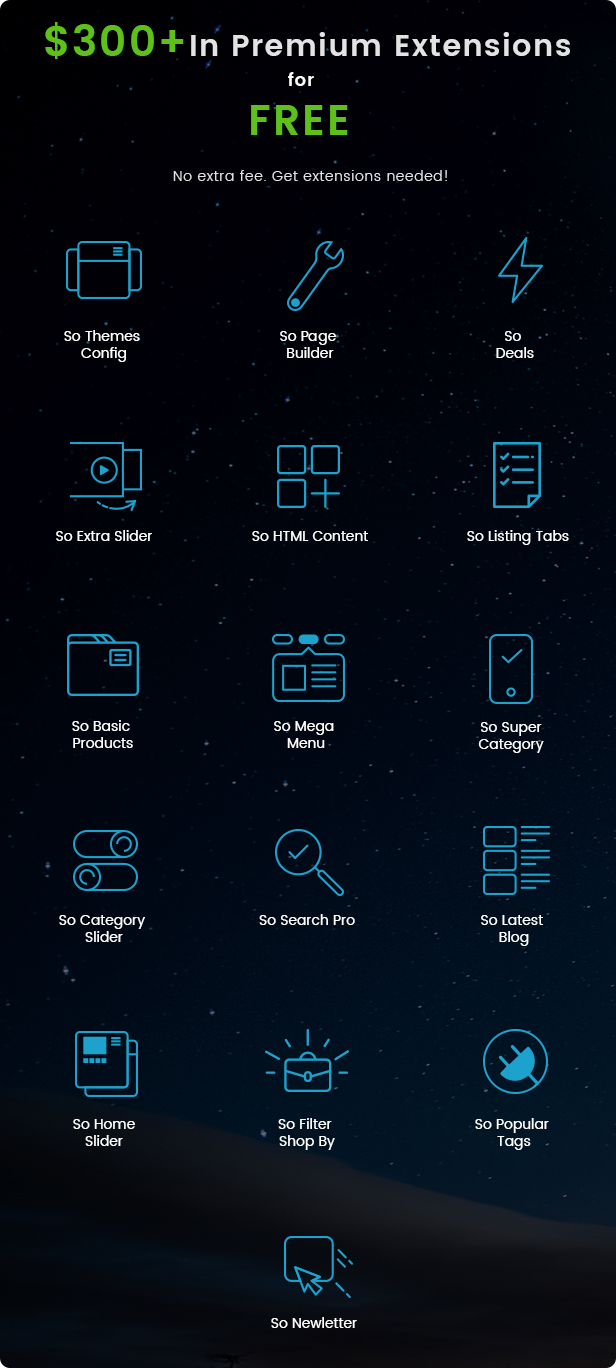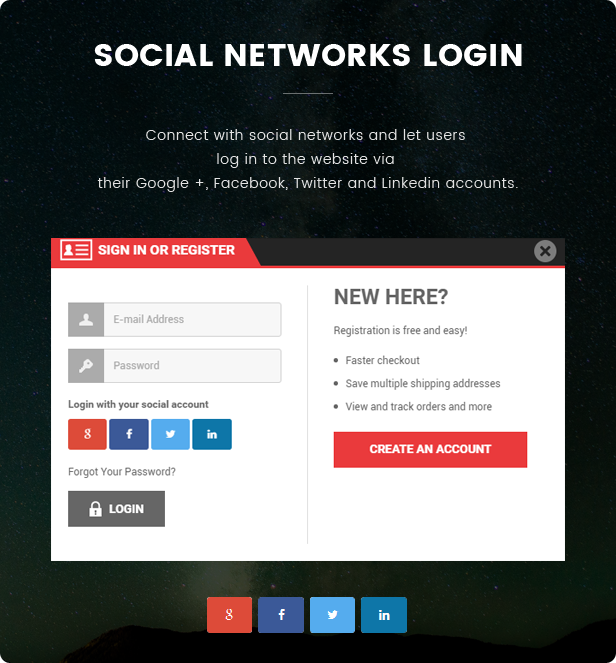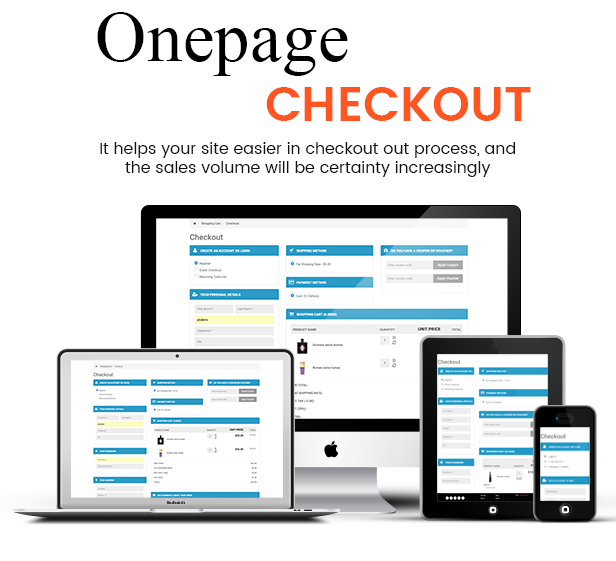 TopDeal is the multi-purpose OpenCart theme aimed to meet each and every of your eCommerce needs such as electronics, furniture, fashion, accesories, sport and multipurpose stores. Supporting OpenCart 3 & 2.3.x, this theme has full of functioning features of a modern template for any online stores. In combination with the super powerful administration panel packed with a bundle of powerful modules inside, you totally yourself can create a unique e-commerce website.
Now, TopDeal Opencart Ecommerce theme definitely bring back to you many awesome experience by providing a lots of functional extensions such as: Mega Menu with multi-columns, attractive homepage slider with many smooth effects, multi-languages support, multi-color for website skins, image popup view and much more, super faster speed to enhence the customers' experiences.
In addition, it has OnePage Checkout, Social Login Module that are very powerful and enhence for website. The easy-to-custom Admin panel and detailed documentation will let you totally build and control your store. Never easy to build a online website as present! Let's discover this theme with powerful features as following!.
Core Features
Compatible with OpenCart 3 & 2.3.x
Responsive layout for all devices
Mega Menu support (Horizontal & Vertical)
Boxed and RTL layouts
OnePage Checkout
Multiple Language support
Unlimitedi color Options for website skin
Fully integrated with Font Awesome Icon
Social Networks integration
CSS3 table-less design
Setup rows and columns
Experience the Live Demo Via QR code
Display static blocks contain texts below menu items
Full control over site width; content area and sidebars
Back to top button
SEO friendly
Optimized codebase
Compatible with IE10+, Firefox 4+, Netscape, Safari, Opera 9.5 and Chrome
Note: All images are just used for preview purpose only and NOT included in the final purchase files.
Change Log
VERSION 1.0.6 for OC 2.3.x: Update on Oct-30-2017 ------------
[Fixbugs] Module SO Listingtab : Error translate language

VERSION 1.0.3 for OC 3: Update on Oct-27-2017 ------------
[Fixbug] Page My account - language display wrong
[Fixbug] So onepagecheckout - text language not translates
[Fixbug] page Cagegory - not showing module
[Fixbug] Layout Mobile - not working Compile CSS
[Fixbug] So Filter Shop By - Quickview not working

VERSION 1.0.2 for OC 3: Update on Oct-20-2017 ------------
- Update version 1.0.2 for OpenCart 3:
+ Added 3 extra Homepage Layouts

VERSION 1.0.1 for OC 3: Update on Oct-11-2017 ------------
- Update version 1.0.1 for OpenCart 3:
+ Fix bugs of the previous version

VERSION 1.0.0 for OC 3: Update on Sep-20-2017 ------------
[+] Update version for OC 3.0.x

VERSION - 1.0.6: Update on Sep-11-2017 ------------
[+] Fixed bug: Filter shopby module on version for OC 2.3.x

VERSION - 1.0.6: Update on August-30-2017 ------------
[+] Fixed Bug:  Fix display https that causes error module so filter_shop_by

VERSION - 1.0.6: Update on August-21-2017 ------------
-  Fix error showing the review of Marketplace.

VERSION - 1.0.6: Update on August-15-2017 ------------
- Update the compatibility with the MultiMerch: v8.9.0.3

VERSION - 1.0.6: Update on August-08-2017 ------------
- Update Module SO Social_login v1.0.1
- Update Module SO_Onepagecheckout v1.0.3
- Update Module so_filtershopby v2.1.2
- Fix error type_layout in admin (so basic product, so extra slider, so listing tabs, so html)
- fix error in the shopping cart page on mobile: click Get Quote, the popup doesn't show.
- Remove tab Show Header in admin area of So Search Pro
- fix error fixed http:// 
- Edit the link "mproduct" into "product" 

------------ VERSION - 1.0.5: Update on August-02-2017 ------------
[+] Update folder data/cache/minify

------------ VERSION - 1.0.5: Update on June-19-2017 ------------
[-] update version 1.0.5:
+ Multi-Vendor Plugin now is compatible with 3 homepages

------------ VERSION - 1.0.5: Update on June-15-2017 ------------
[+] Fixed: 
1. SO Page Builder: Permission Error
2. Special time in product product page
3. Product detail :  Button Review is hidden
4. Notice: Layout mobile  Undefined index: footermenus 
5. Click install Module -> So Themeconfig Remove all module of default opencart
6. Layout Mobile: install the third-party module ->> not display

------------ VERSION - 1.0.4: Update on June-05-2017 ------------
[+] Update Marketplace plugin

------------ VERSION - 1.0.4: Update on May-25-2017 ------------
[+] Updated 3+ Mobile Layouts
[+] Fixed bug: So Shopby Filter
[+] So Page Builder Module: permission error when editing


------------ VERSION - 1.0.2: Update on May-23-2017 ------------
[+] Updated Rich Spinnet - Fix SEO For product detail page

------------ VERSION - 1.0.2: Update on May-16-2017 ------------
[+] Fixed error show add cart in popup Quickview 
[+] Fixed error show Newletter popup

------------ VERSION - 1.0.2: Update on May-15-2017 ------------
[+] Fixed bug Layout 3 (Mod Listing Tab)
[+] Fixed Bug RTL Layout 2.
[+] Fixed Bug responsive Layout 3
[+] Optimize Speed

------------ VERSION - 1.0.0: Update on May-10-2017 ------------
[+] Added 2 extra homepage Layouts

------------ VERSION - 1.0.0: Release on April-26-2017 ------------
[+] Initial Release

Support chanel