Ves Ishop is built with super clean, modern, product oriented design; hence, your item will be shown at it's best. The theme will be perfect for Furniture, Jewelry, Lingerie, Houseware and other fashion stores.
With tons of amazing features, your customers will have more enjoyable shopping experience on your site. It could be mentioned as: incredible fast load, fully responsive, fast checkout process, beautiful image slider, quick view product, off canvas menu, touch optimize carousel, fast layered navigation
Moreover, in the backend you can take a full control of your site easier with drag & drop mega menu, intuitive admin panel, amazing page builder, powerful theme setting..
Compatible: Magento 2.2.x, 2.1.x, 2.0.x
Core Features:
1. Magento 2 Page Builder ($99)
2. Theme Settings Extension
3. User-friendly Block Builder
4. Live Css Tool
7. Full Responsive
8. Fast Page Load Time
9. Fast Checkout Process
10. Inherit From Magento 2 Blank Theme
11. Intuitive Admin Panel
12. Easy To Use Image Slider
13. Quickview Product
14. Off Canvas Menu & Accordion Menu
15. Touch Optimized Products Carousel
16. Fast Layered Navigation
17. Multiple Home Pages
Magento 2 Extensions – are included in the theme
Support Ways
How to update the latest version of theme
Step 1: Backup folder app/design/frontend/Venustheme/ishop
Step 2: Upload and decompress theme files (Theme files/magento version/theme_files.zip) into webroot folder
Step 3: Run commands in SSH terminal:

php bin/magento setup:upgrade --keep-generated 
php bin/magento setup:static-content:deploy
php bin/magento cache:clean

Change Logs
May 13, 2016
Updated template extensions: ves pages builder, ves themesettings, ves brand, ves blog, ves megamenu to fix some js errors in admin and error when run compile command
May 14, 2016
Updated ves themesettings extension which fixed some issues in footer-center footer-bottom files
May 30, 2016
Quickstart compatible with magento 2.0.7
Updated extensions: themesetting, pages builder, megamenu, blog, productslist, brand
Updated header layout files in folder, fix review link on product detail and check enable/disable topSearch block: app/design/frontend/Venustheme/ishop/Ves_Themesettings/templates/header/
Updated swap image effect. Updated the file: app/design/frontend/Venustheme/ishop/web/css/source/_widgets.less
Updated file: app/design/frontend/Venustheme/ishop/Magento_Catalog/templates/product/view/gallery.phtml
June 30, 2016
Updated quickstart compatible with magento 2.1.0
Updated theme files and extensions to compatible with magneto 2.1.0
August 4, 2016
Updated last version of extensions: Ves PagesBuilder, Ves Blog, Ves Products List, Ves Megamenu, Ves Brand, Ves Theme Settings.
To upgrade there extensions to latest version on your site. Just decompress the file "Theme Files/magento 2.1.0/theme_files.zip" on your local, then upload the folder: app/code/Ves/ into same folder path in your site.
Then run SSH commands:



rm -rf var/generation/Ves/
php bin/magento setup:upgrade --keep-generated
php bin/magento cache:clean 


Update theme file and folders:


app/design/frontend/Venustheme/ishop/Magento_Checkout/templates/cart/minicart.phtml
app/design/frontend/Venustheme/ishop/Magento_Swatches/

December 24, 2016
Release version compatible with Magento 2.1.3
You May Also Want To Buy!!!!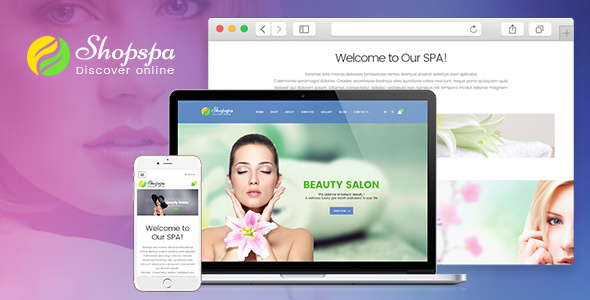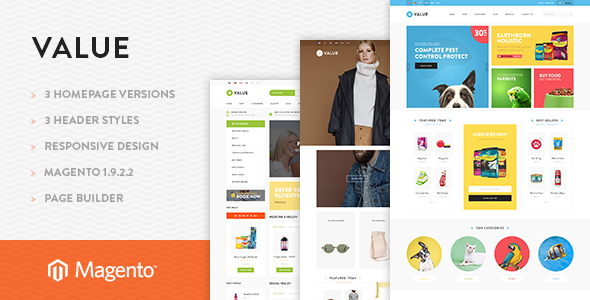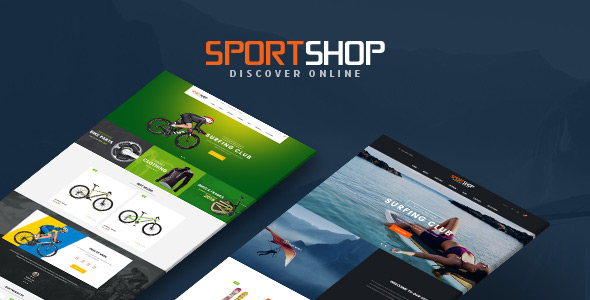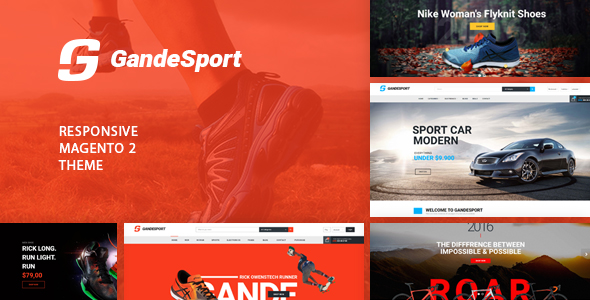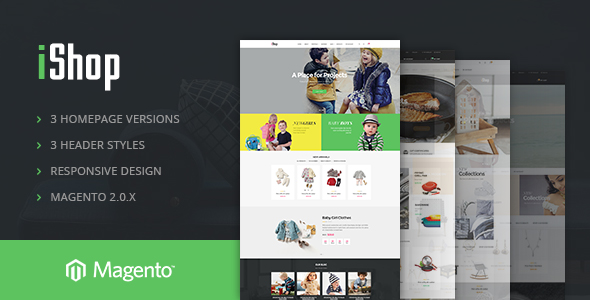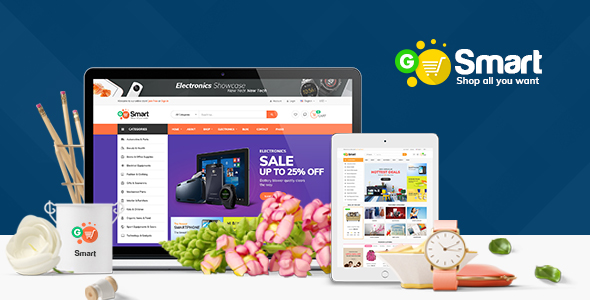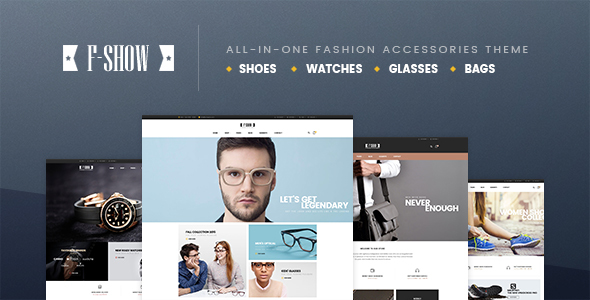 Magento 2 Extensions – The theme is fully compatible with