WordPress Themes for Happy Customers
We're an award-winning team creating memorable WordPress themes and plugins.
It's important for us to see you happy. That's why we care about giving more, taking less. More than 8 years of experience on Envato tells us that the customer satisfaction is everything. So, we work for it.
We generally respond any help requests in 1 day. To get help, you can use the comments section of our items.
Awards & Achievements
#GetGutenbergReady Contest
–
2nd Price: Theme
Video Tutorial Contest
–
Web Design Category Winner
Apple iTunes Redesign Contest
–
Finalist
Buy For Me
:
Item Page Makeover Challenge
–
Grand Prize Winner
Buy For Me
:
Item Page Makeover Challenge
–
Featured Author Spot
Author & Item Page Template Design Contest
–
5th Place
PixelSquid & Envato Wallpaper Contest
–
Highlighted
Best Community Ideas/Suggestions
Grotte
:
The Best Shopfront WooCommerce Theme
Grotte
:
Most Innovative eCommerce Experience
Customer Reviews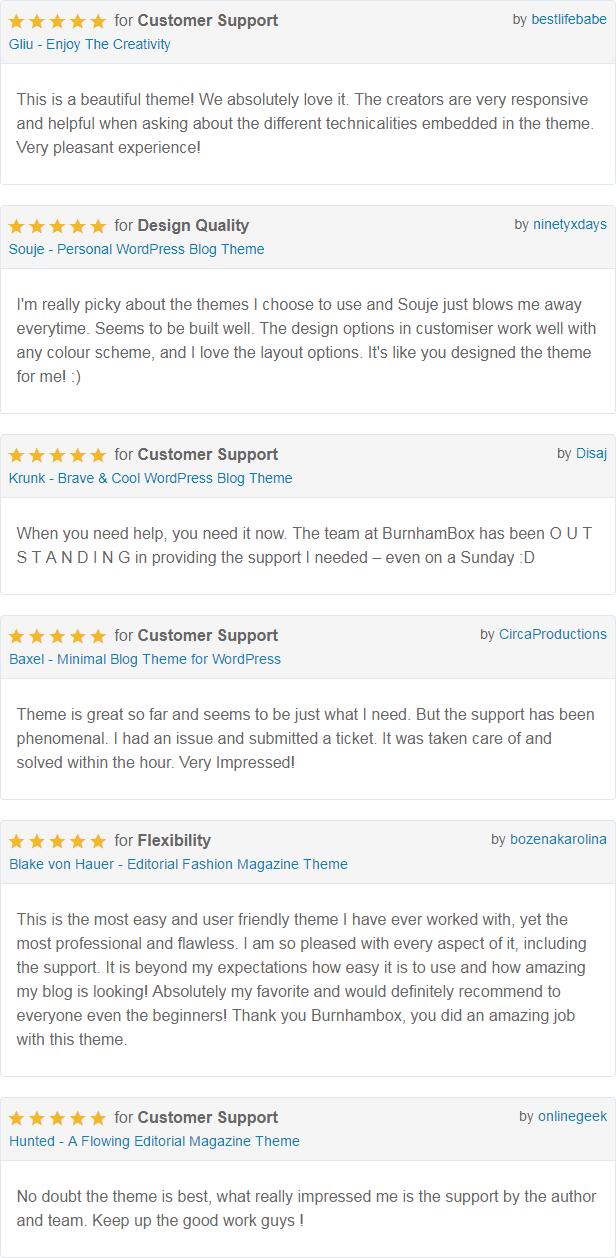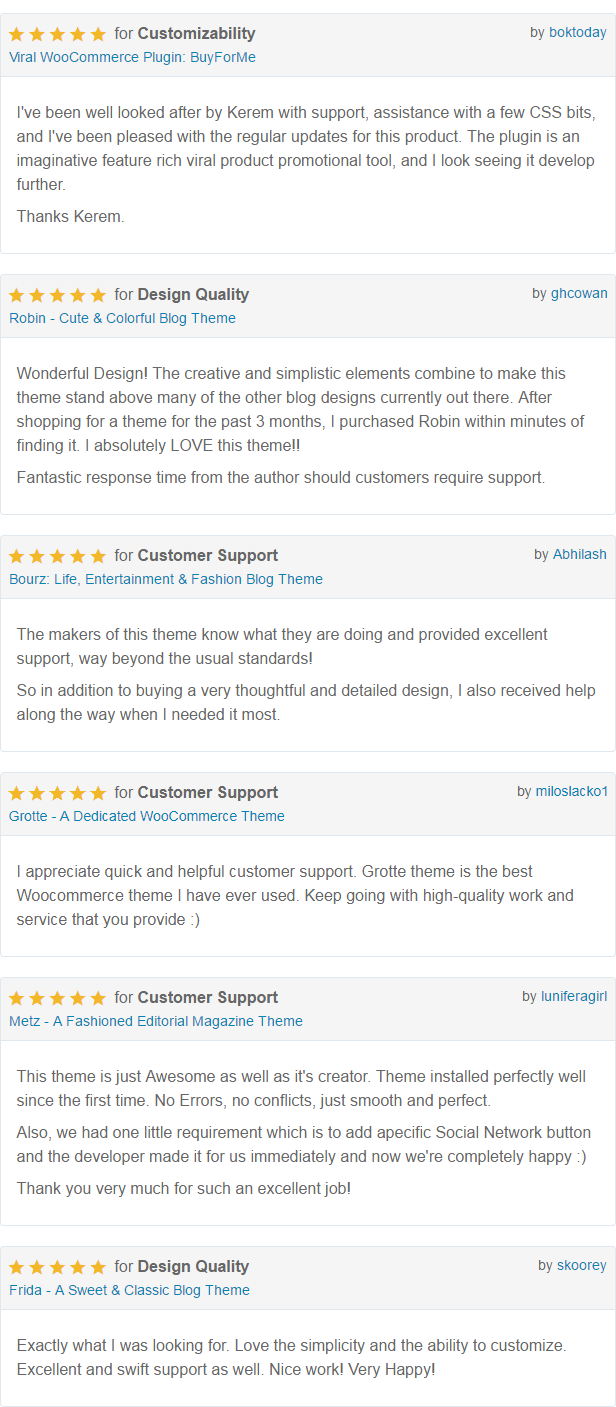 Need support?
Please don't hesitate to ask anything. We're ready to help you on comment pages of our items!